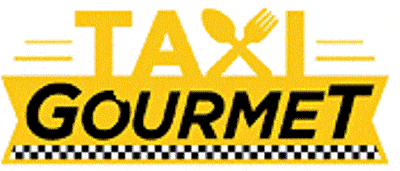 The Taxi Gourmet blog is one woman's search for delicious food, guided by cab drivers from around the globe.  Every week she gets in a taxi, asks the cabbie to take her to their favorite place to eat, and documents the adventure.  The Taxi Gourmet started in Buenos Aires in May 2007, and transplanted the project to New York in June 2009.
Earlier this week, Taxi Gourmet had a list of the Top 15 Cabbie-Recommended Dishes in New York.   It's a great read, and a wonderful list of where to find some authentic local/foreign food in New York.  The list includes baklava, burritos, lollipop chicken, goat curry, jojeh kabab, mofongo, koshari, sweet potato pie and a bunch of other goodies, some of which we've never even heard of, like sarson ka saag (although we know saag is spinach).
Next week the Taxi Gourmet is going to Berlin.  Make sure to check in with her to see some Berlin cabbie-recommended dishes.