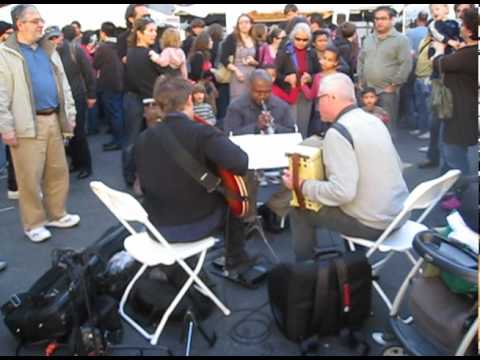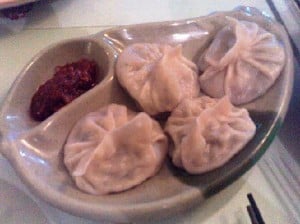 Parveen Sikkandar of India's Express Buzz newspaper, was getting tired of parathas, sandwiches and biryanis for his usual street food, so he tried some Tibetan momos from Steam House Momos in Chennai (opposite the Park Sheraton Hotel on TTK Road).   There were uniformed chauffeurs queued up to buy the dumplings, so he figured they were worth lining up for.  Interestingly, the momos had different shapes too; one was mouse shaped with a tiny tail and its guts out, and another resembled a deformed wanton.
Unfortunately, when he got home with the momos, the flour wrap on one was thicker than a pancake and the chicken filling was so minimal that he had to rummage around to taste it.  The one with the spinach and corn stuffing was a disaster; the steam had shocked the spinach so that it was tasteless and there were only three corn kernels.
The momos were all steam and no stuff! If you're in Chennai, don't bother with Steam House Momos. [Express Buzz (India)]
On the other hand, I had tasty momos in Amsterdam a couple of years ago at Tibet Restaurant, on the edge of the red-light district.  In New York, I've had excellent momos at the Tibetan Kitchen, located at 444 Third Ave, between 30th & 31st St.  These are the only places where I have first-hand knowledge.  Please put your favorites place for momos in the comments for everyone to enjoy.