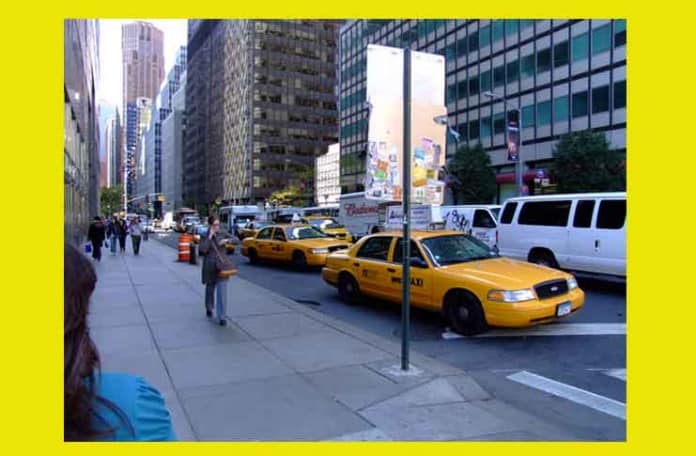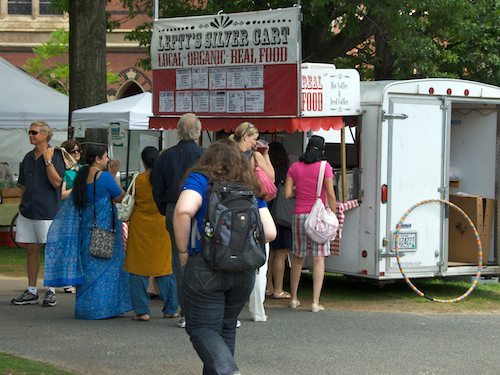 With my son attending college in Cambridge MA, it was with great interest that I read the Serious Eats Profile of Lefty's Silver Cart in Cambridge.  With the terrible quality of the food in his dining hall, this is a great alternative to the dining hall, fast food and junk food many students eat.
Lefty's sign says "Local-Organic-Real Food".  Although we're not sticklers about organic food in our house, quality is important – which is something Lefty's Silver Cart has in spades.  They set up shop at two local farmers markets in the area, buy as many ingredients as possible that day from the farmers, and turn the food into that day's menu.
Here's a small taste of their menu:
Granny-Be-Good: Grilled sourdough from Iggy's with sharp cheddar cheese, Granny Smith apple, and a side of dark Taza chocolate.
The Renegrade: Grilled sourdough bread from Iggy's with pepper jack cheese, arugula, and tomato, with a side of conichons (those yummy little pickles) and stoneground mustard.
The Phillini: Grilled pan de mie bread from Iggy's with tomato, pesto, mozzarella.
The Elvis: Grilled hearty country white with peanut butter and bananas and a side of fluff.
To add to the fun, all grilled sandwiches come with the free use of a hula hoop.
Click on the following link for the complete Serious Eats Profile. [Serious Eats]