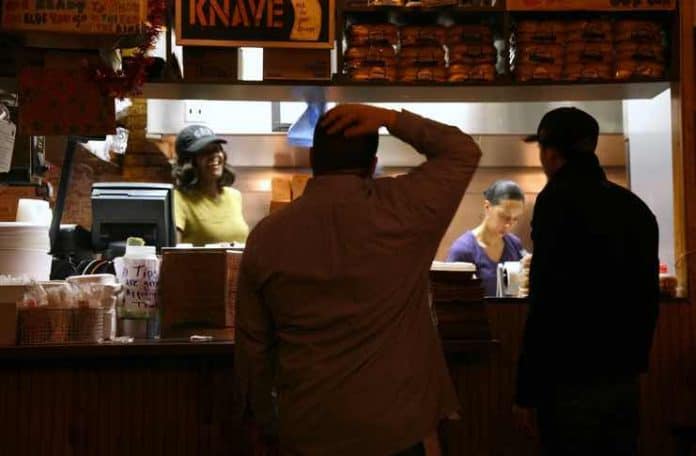 Choosing to open a food establishment is challenging, but that is just the beginning. It takes a lot of work getting a restaurant up and running and ensuring that it maintains high-quality services all year round, especially with so many competitors on just about every block. But the demand for good food is as high as its supply, so a lot of people still venture into the business of filling stomachs and making tastebuds happy. 
Managing a food establishment entails many physical, mental, and fiscal responsibilities. But, the most important of all is ensuring that the restaurant is well-maintained, inside and out. From pest control to restaurant equipment repair and routine deep-cleaning, there are many things you need to do for your food establishment to operate properly. 
In New York City alone, there are over 35,000 restaurants, plus over 5,000 food trucks and other mobile food vendors. Gaining a competitive edge in a highly dense market begins with day-to-day operations, which primarily relies on good maintenance. Here are some tips to help you out. 
Keep Up With Equipment Repairs 
Your restaurant's equipment serves as the backbone of the business. Without it, you will have no avenue to cook and would have to close down until problems are addressed. That is why it is important to hire a commercial equipment repair service at the first sign of problems with your appliances. 
A hood, exhaust, or ventilation system that does not work can be a major safety hazard, while a broken coffee brewer would mean that your famous breakfast staples will have to go caffeine-free. Not following proper restaurant safety protocols can result in a violation, a fine, or even a shutdown when the inspector comes around. Moreover, you run the risk of losing customers over menu items being unavailable for a long period, especially if they're what your restaurant is known for. 
To ensure the quality and longevity of your services, address any restaurant equipment repair immediately. There are professional services that specifically work on commercial equipment, so it should not take long to solve. 
Keep Up With Pest Control and Routine Cleaning
Pest infestation is a problem anywhere, but more so in New York. Depending on where your restaurant or food truck is situated in the city, sightings of swarms of rats and roaches might be seen as a normal occurrence. However, a pest-filled restaurant is a reflection of your cleanliness and health standards. 
Make sure that you utilize appropriate pest-control methods that are non-toxic and will not affect the quality of food you serve. Apart from that, routine cleaning is necessary to ensure your establishment looks squeaky clean and remains hygienic.
Keep Up With Preventative Measures 
It is equally important to secure preventative measures against damages to your establishment. Preventative care and maintenance of your kitchen appliances, especially your commercial dishwasher, will help guard against premature wear and tear of appliance parts and avoid costly repairs. Troubleshooting dishwasher faults, in particular, can be challenging to diagnose and often will require the services of a qualified dishwasher repair technician. They are crucial in ensuring that your equipment will have as little downtime as possible. Moreover, they can help you save on utilities by making your equipment more energy-efficient and ensuring the longevity of its service. 
Apart from that, by cleaning and following a regular pest control schedule, you are creating a safeguard against property damage, bad odor, permanent grease stains, and the like. These measures are pertinent in helping you save costs while efficiently running your food business.