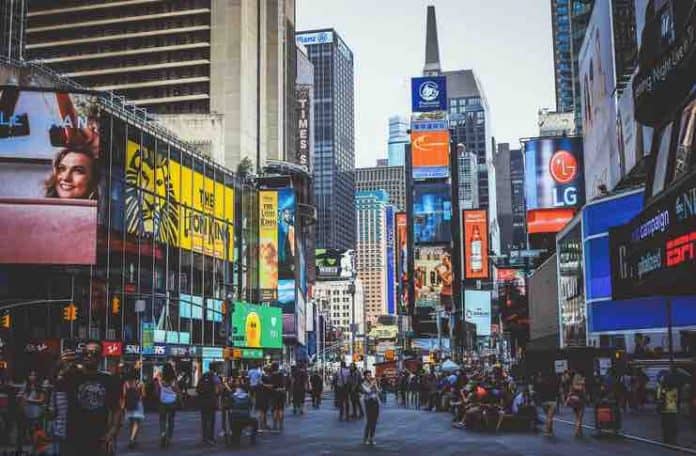 New Yorkers love their food, and eating out in the city provides some of the very best options on the planet. There are almost 30 000 restaurants in the city, and the variety of cuisines and dishes make NYC an absolute haven for all foodies.
Whether you're in Chelsea, Little Brazil, Columbus Circle, or even Noho, you can always stumble upon a truly amazing meal anywhere, even if it's just a quick stop to a food truck or cafe. And while there are many perks to being able to have amazing meals at almost any corner, it has become difficult for budding new restaurants to emerge and succeed in the city. But by having the right plan, with the correct guidance and investment, a quality menu and product, and a proactive marketing approach, standing out on the NYC food scene is certainly attainable.
Invest In The Right Support  
Opening a food venue in New York City is not for the faint-hearted, and so it's important that you have access to the right support, resources, and investments. Depending on which borough and neighborhood you plan on opening in, the costs to initially get started range from $300 000 all the way up to $10 million. Finances aside, ensuring that you have developed the right operations structure, and hired the right management team is absolutely crucial for your new food venture to survive. It's best to outsource and look for a professional team that has ample experience in setting up hospitality ventures for optimal success. 98K Hospitality notes that people are at the heart of any hospitality enterprise; listening to advice, and seeking a partnership and support team from those that have done it before is, therefore, incredibly important.
Ensure Quality
There are many reasons why New Yorkers love to eat out; the convenience, the social element, the great service, and most importantly, the food. The quality of the food has been ranked as being one of the most important elements for a restaurant's success, and in New York, this especially rings true. In a city where there are so many options for great food, a new food venue has to stand out as being great quality and delicious. Conduct market research when developing a menu, and look to as many professional chefs as possible when making the dishes. Hold tasting parties with family and friends and see what the winning plates are, and capitalize on what works best in order to stand out.
Market Aggressively
Developing an aggressive marketing strategy will greatly improve your chances of success with your new food venture. It's recommended that if you wish to grow by up to 15%, you should spend 16.5% of revenue on marketing; this number increases to 22% if you wish to grow by up to 30%. Because of the highly competitive market, an investment of at least 20% into marketing will help massively. This can be spent on paid ads on social media (namely Facebook and Instagram), Google ads, influencer marketing, and even sponsorship deals with local vendors. The more creative avenues you invest in your marketing, the more likely your restaurant is to do well.
Opening and running a successful new food venue in NYC has its challenges, but it's certainly possible. Working with the right people, and developing an amazing menu and product will place your new restaurant or eatery as a stand out addition to the New York food scene.