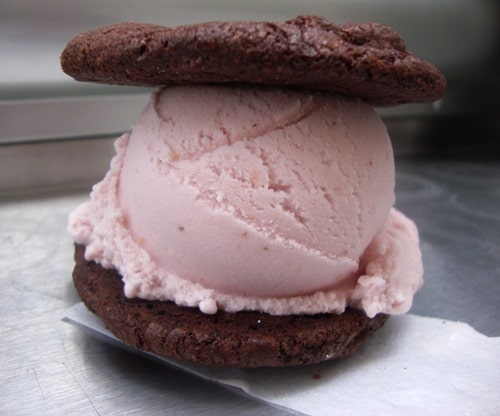 Yesterday the Coolhaus truck was scheduled to give out FREE ice cream sandwiches, but the rain put a damper on that event.
Luckily, the promotion was rescheduled for today. Isn't that special?
Find out when and where you can score a FREE Coolhaus ice cream sammie after the jump.
As part of the #NYCYoureNext promotion, the Coolhaus ice cream truck will be giving out free treats today from 1-2pm by Washington Square Park.
We have no idea what #NYCYoureNext is, but thank you Coolhaus for the FREE ice cream!