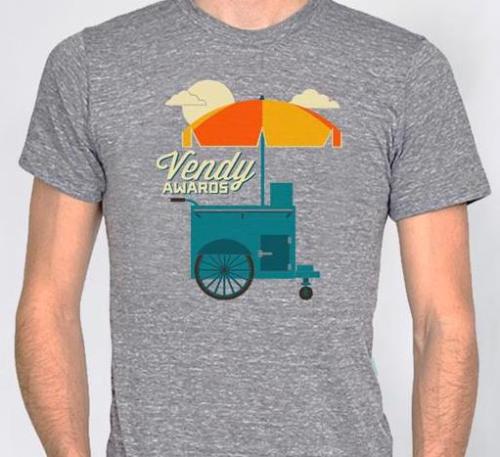 We just got word from the Street Vendor Project that you can get $10 off Vendy Awards tickets, but for today only!
To help fill their huge new space in Sunset Park, Brooklyn, they are offering a special, one-day ticket sale to all their friends and supporters.
Click through for all the details, but it has to be today.
Until midnight tonight, you can get a  $95 general admission ticket for $10 off. Not huge, but not nothing. As always, you'll get all the street food you can eat, and plenty of liquids to wash it down.
As always, every dime will go to support the great work done by the Street Vendor Project.
Just click here, mark how many tickets you need, and enter the promotional code "SVPFRIEND".
The 9th Annual Vendy Awards will take place on Saturday, September 7th – less than a month away. A great time will be had by all!