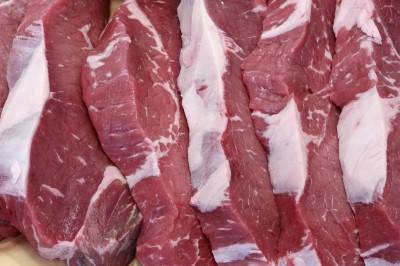 ​
​
​
​
​
If you love food and eating out, you'll be keen to hear about the new food trends for the coming months that will affect what you eat and how you eat it. Plenty of new dishes and methods of cooking are arriving in Dublin from all over the world. Find out what's new in food and drink with this quick list of must-eat items and must-drink new beverages.
1. Craft Spirits and Distilleries
Irish whiskey has always been wildly popular but it is getting a run for its money from smaller craft distilleries that produce craft whiskey and gin, to a variety of traditional and contemporary recipes. Craft spirits are increasingly available in restaurants in Dublin and in Dublin bars. The great thing is these home-produced spirits are also now making an impact abroad.
2. Insect Protein Bars
Probably not the trend you are most likely to see in the top restaurants in Dublin, this is something you are also not going to like if you have a phobia of creepy crawlies. The trend for insect-based snacks comes from abroad and may or may not catch on in Ireland.
3. Craft Butchers
Supplying the best restaurants in Dublin with their meat, these craft butchers are providing what we're looking for in terms of high quality meat that has an identifiable story behind it. People want more from their meat than a Tesco cut, and craft butchers are providing meat with a demonstrable history and quality.
4. Coconut, Coconut, Coconut
While Dublin is certainly not the most tropical place in the world, you'll start to see this tropical ingredient in all the best restaurants in dublin. Coconut water, coconut oil, coconut flour and coconut milk are all popular ingredients for Asian-inspired dishes as well as to assist with the health kick that many people in Dublin are embarking on.
5. Poutine
At its simplest form, Poutine is a Canadian import that involves chips, gravy and cheese curds. Poutine may not yet have reached restaurants in Dublin city but you can be sure that the growing popularity for this international comfort food will see it firmly on menus by the end of the year.
6. Reinvented Burgers
The original beef burger or chicken burger is still going strong but the trend is towards new things in buns – from pork belly to duck, squid to lobster. If you love burgers, embrace the trend – if you are looking for restaurants Dublin city provides many that are doing well with the gourmet burger.
7. Breakfast for Dinner
There simply are not enough mornings for the classic full breakfast, with bacon and eggs, toast, and more. So why not eat your breakfast for dinner? The trend is for the frittata or the full breakfast to be on the dinner menu, along with poached eggs, bacon treats, and sausage sandwiches.
8. Waffles
Think sweet, savoury, and a combination in between. Waffles are the new treat to take the culinary world by storm. The trend for waffles is set to get bigger and bigger as the year goes on.
Image courtesy of Maggie Smith / FreeDigitalPhotos.net
​