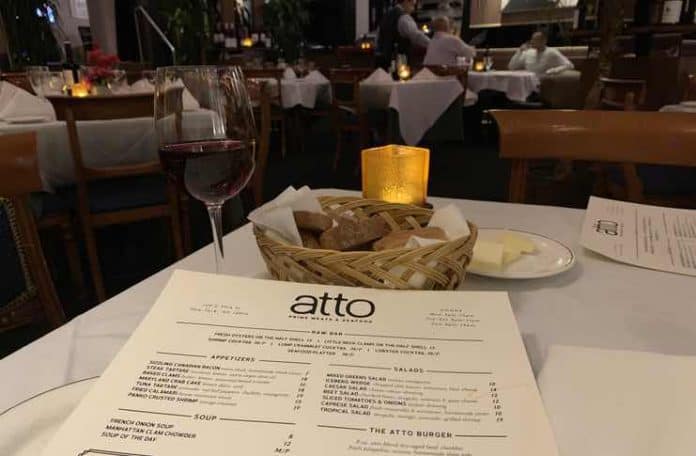 By Lauren Baghdo
When you see a restaurant name with the words "prime meats" and "seafood" in it, the adjectives of "luxurious" and "special" tend to come to mind.  Those words create an expectation—an expectation that Atto has no difficulty surpassing.
Atto creates a warm, welcoming atmosphere that makes your dining experience an extremely positive one. On the outside, the restaurant could be easy to miss due to scaffolding, and the fact that it's on a quieter street, but everything changes when you go inside. You walk in, and immediately a host is there to guide you to a table, or to simply help you if you require other assistance. While sitting down at my table in the back room, I absorbed the personality of the restaurant by recognizing the touches of décor that make the room special. A giant, mosaic-looking piece, made up of broken dishes, hangs across one entire wall—that was my favorite. While on another wall, a piece made up of old tools from a farm in Poughkeepsie, New York, hangs. In addition, there was jazz music playing at a perfect volume that was nothing less than soothing. These aesthetics make your meal seem to taste that much better.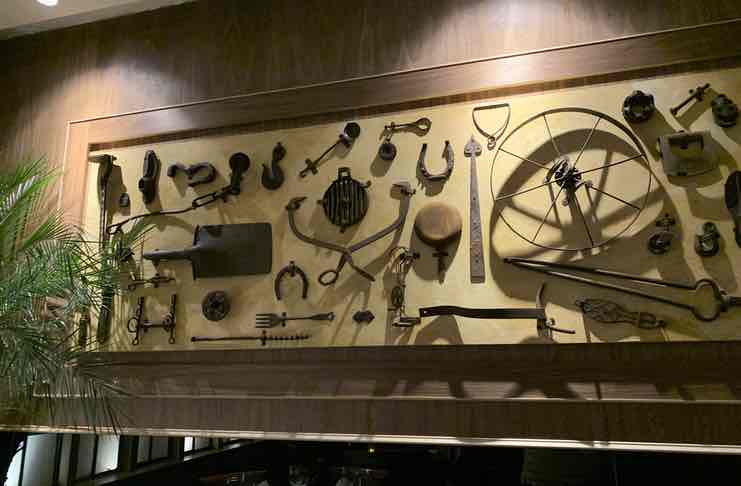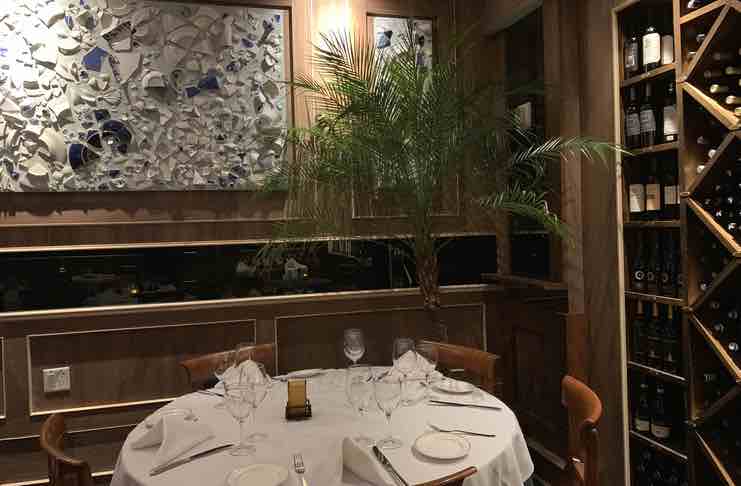 I put a great deal of value in the customer service that restaurants provide, so it is very important to mention that Atto hit the nail on the head in this regard as well. The owner, Mirso, and our waiter, Omar, truly made us their guests. Their hospitality and care throughout our entire dining experience is something that they should take pride in because it sets them apart in the restaurant industry.
The atmosphere and the customer service are things that get people in the door, but it's the food that keeps them coming back time and time again. So let's talk about the food. Bread is a given at the table—a nice touch when you're starting out with cocktails or wine (my Lychee martini was on the stronger side, but is what I needed after a workday). Mirso helped us out with the ordering process, as there are many options to consider. I started out with a beet salad, layered with beets, goat cheese crumbles, arugula, and walnuts. The way that the beets are prepared makes them sweet, which creates the perfect complement to the subtle goat cheese. I would've liked to see the arugula tossed with more dressing, to strengthen the flavor of the salad, but nonetheless it doesn't take away from the composition of the dish.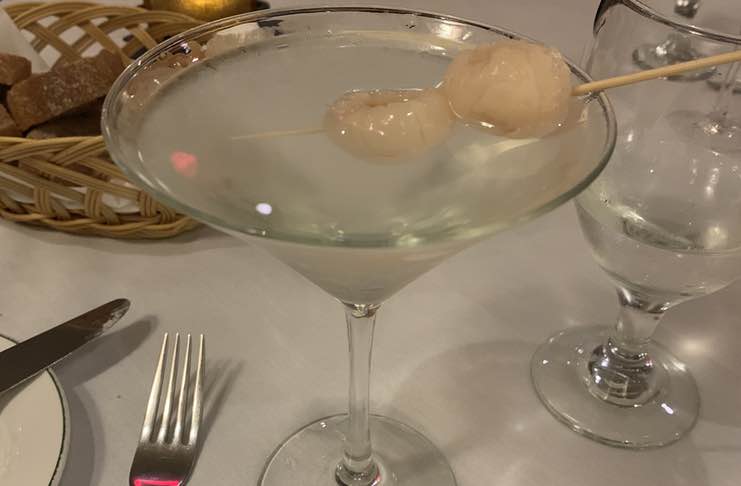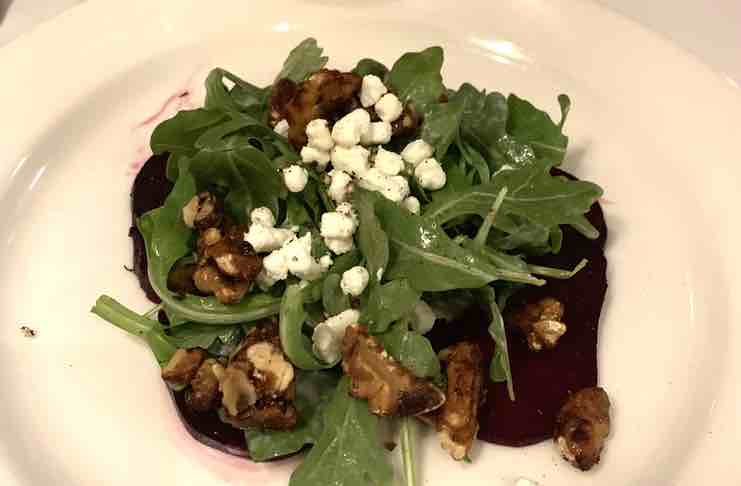 Sometime after, I heard sizzling as I had never heard before. I turn my head, only to see Omar walking towards our table to drop off our main course: a Porterhouse steak. I think my jaw dropped from the size of it. Cooked to my perfection (rare), the steak smelled and tasted amazing, especially thanks to the crispy sear on both sides. And if you didn't think it could get much better than that, I'm here to tell you it does. We had a skillet of truffle cream corn to accompany the steak and let me just say that if I were a vegetarian, I would go to Atto simply for that corn. With melted cheese on top, and smothered in the liquid gold sauce of truffle cream, corn has never tasted so good. Add it to the top of the steak, and voila! You have a masterpiece. My stomach was beyond satisfied, and I was happy that we had extra to take home.
To wrap up the meal, we had the restaurant's popular chocolate lava cake. Thick and oozing with chocolate, the cake, below a scoop of vanilla ice cream, was a great last touch for my sweet tooth.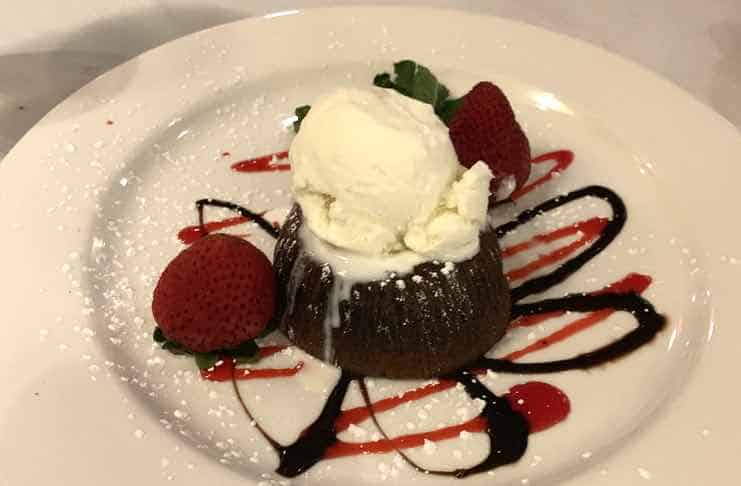 I could not have asked for a better dinner from start to finish; it really made my Thursday night that much more enjoyable.  I thank Mirso and the Atto team for showing me who they are as a restaurant, and I encourage everyone to make a trip to that quiet street one night, so you can see for yourselves what's behind the restaurant doors.
Name: Atto Prime Meats & Seafood
Where: 120 E 39th Street