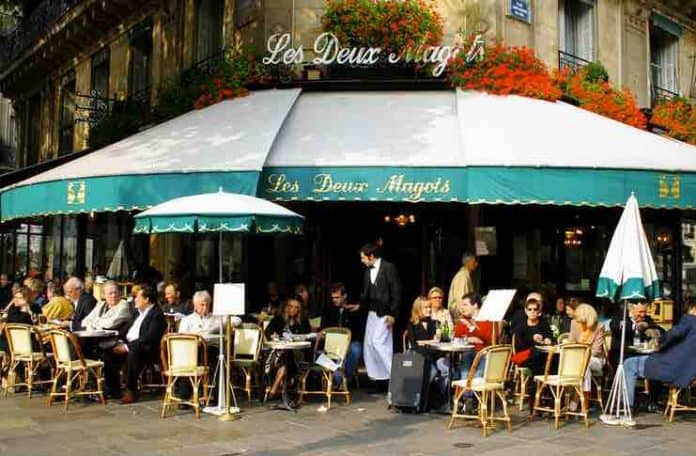 Diving into some of the top culinary travel spots for those looking let their tastebuds take a trip. How to make the most of fine dining around the globe.
In the book Culinary Tourism, author Lucy M. Long writes about the importance of food and travel "I define culinary tourism as the intentional, exploratory participation in the foodways of another — participation including the consumption, preparation, and presentation of a food item, cuisine, meal system, or eating style considered to belong to a culinary system not one's own."
Food is central to experiencing another culture. It's such an important part of how people live. It's a window into the lives and souls of other countries and their residents. 
For foodies, travel is an opportunity to truly experience a place and its culture. It's also an opportunity to see, smell, and taste food in its most authentic form. You've not tasted real Mexican food until you've experienced fresh fish tacos from the seaside port of Los Cabos. Or the hot, flaky, crispy tlayuda of Oaxaca, a tortilla covered in mole, meat, and cheese. 
Here's a list of some of the best culinary travel spots, so you can start planning your next vacation! If you're a foodie, you're bound to find your heaven on Earth!
Top Culinary Travel Spots For Discerning Gourmands
Tastes and smells trigger some of the strongest, most immediate memories of all of our senses. If a picture is worth a thousand words, the zesty tang of fresh Greek yogurt or the spicy aroma of curry powder slow-simmering in coconut milk are worth ten thousand. It will automatically transport you to where you tasted or smelled them. 
That's why culinary travel spots make such wonderful travel destinations. You'll make so many magical memories that you'll be able to revisit with a nibble or bite of some exotic dish. If you're looking to create lasting memories with you and your loved ones you will savor for the rest of your life, one of these top food travel destinations is your chance. 
Mendoza, Argentina
For a destination to be a top culinary travel spot, it also needs to be a good place to vacation. You'll be doing more than simply eating, after all. You'll want some other selling points to fill your time with sweet sights, in between meals. 
Mendoza, Argentina is infamous for its sunny weather and tree-lined avenues. It's a cultured city in its own right, as well, offering the opportunity to drink in the picturesque downtown plaza or catch a glimpse of the local contemporary art scene at Espacio Contemporaneo de Arte, located in the old National Bank. 
If you're an outdoor lover, Mendoza also offers access to some of Argentina's most epic mountains. 
Aconcagua is the highest peak outside of Asia at 22,838 ft. It's the highest point of both the Western and Southern Hemispheres. 
Much of Mendoza, Argentina's culture is based around its iconic food and drink, however. First and foremost, Mendoza is the home of Malbec grapes and wine, known for its plump, dark fruit flavors, robust tannins, and smoky finish. 
Malbec grapes are one of the six varieties of grape allowed in red Bordeaux wine. Mendoza, Argentina is known as the "Napa Valley of Argentina." It is, quite simply, a wine lover's paradise. 
If you're a fan of wine and related culture, visit Mendoza and tour some of the museums related to its wine history, take a long lunch and sample some of their famous, creative salads, then take a luxurious stroll through downtown. 
Manila, Philippines
Food culture doesn't begin and end in Four Star restaurants. Culinary tourism is about experiencing a place and its culture, after all. Culture is made by, for, and about the people. 
Manila, Philippines is known to be a hotspot for Filipino street food. The Philippines, in general, are known for their street food. Manila is their capital in more ways than one. 
Visit Manila to get a sample of their delicious roasted meats. Lechon Manak, or roasted chicken, is available almost everywhere and costs next to nothing. Follow it up with some halo-halo, if it's summertime, a drink made of shaved ice and evaporated milk. It's then mixed with other sweet ingredients like corn, coconut, and sweet beans. 
Paris, France
It almost goes without saying that Paris and top food travel destinations. Paris is one of the most astounding vacation destinations, in its own right, full of history, amazing fashion, and world-class art. 
Paris is well-known for its boulangeries and patisseries. It's worth a trip to the City of Lights simply to experience fresh croissants, eclairs, and macarons, in and of itself. 
That's not even to mention the decadence of  French cuisine. You've not lived until you've tasted a crispy, flaky quiche made with real butter, as only the French know how to do. Or the richness of duck confit served on a bed of fresh arugula. 
Take a stroll down the Champs-Elysees or the Avenue Montaigne, where you can stop and see an opera. 
Or take a walk down the Champ de Mars sipping a cappuccino and digest on the Eiffel Tower's observation deck. 
London, England
The British get a bad rap when it comes to cuisine. First of all, London is one of the biggest cities on Earth. You can find anything in London, from the good to the bad to the exquisite! 
London is home to a wide array of different cultures, each with its own cuisine. There's a rich, robust Indian population in London, meaning there's no shortage of places to get world-class curries, panangs, and paneers. Or sample Eastern European cuisine from a number of different countries and cultures, letting you know how insanely delicious borscht and dumplings can be, filled with exotic delicacies like mincemeat, coriander, and parsley. 
Of course, if you're in London, you'll want to sample the local cuisine while you're there. 
Like Manila, there's a crazy amount of world-class street food, diners, and bakeries. Like Beigel Bake in Shoreditch, well-known for some of the best bagels in London. You've simply got to try the bagels with a dollop of hot, spicy mustard. It'll make your eyes water while bringing tears to your eyes. 
Finally, you can't leave England's capital without sampling their most famous culinary export – high tea. 
Sure, you can get proper British tea time in other places. You cannot properly experience the quality and diversity of finger sandwiches and British pastries, however, from crumpets to scones, anywhere outside of The Big Smoke. 
It's legendary for a reason, being fit for a queen. 
New Orleans, Louisiana
We bring things closer to home as we near the end of our list of the top culinary destinations on Earth. 
New Orleans, Louisiana is home to such a beguiling mixture of different cultures and heritage the city itself is practically the gumbo its most-famous for.
N'awlins features a mixture of French, Spanish, Italian, German, and Native American cultures. You can find excellent examples of each of those backgrounds in The Crescent City. New Orleans' homegrown cooking, Cajun food, is what they're best known for, though, and for good reason. 
You can find Cajun cuisine in other cities around the world. You can even get red beans 'n rice at Popeye's Chicken! You've never had Cajun food, though, until you've had it in the city of its birth. 
It's hard to say if it's the freshness of the seafood, being so close to the Gulf of Mexico and located on the Mississippi River Delta, that makes the shrimp etouffee so addictive. Or the blackened catfish so light, flaky, and crispy. Or if it's the slow-simmering of red beans and rice in thick cast-iron cauldrons, just like they would've done in 1860, that makes the flavor so legendary. 
Whatever it is, New Orleans is truly a culinary treasure. It's a must-visit for any foodie living in North America. Make sure to stop by the Cafe du Monde in the French Market on the banks of the Mississippi River and try the chicory coffee and fresh beignets. Visit the Palace Cafe on Royal Street if you want to try world-class gourmet food, like you would find in Paris, with a unique creole flair! 
If you have any concerns about food safety or preparation in any of the places you'll be visiting, read the FDA's pcqi guidelines. 
Traveling around the world and sampling delicious local cuisine is one of the most satisfying and rewarding things you can do. This is true even if your life doesn't revolve around food and drink. It offers an opportunity to see how the locals live while sharing life-changing moments with your travel companions.
You'll create lifelong memories and bonds that can't be broken while expanding your palate and broadening your horizons at the same time. 
Looking To Sample More Food-Related Writing?
Food is so much more than just fuel to keep our bodies running. It brings us together, forging bonds of community and friendship. It expresses our hopes and ideals as a kind of edible art. 
Now that you've learned a bit about some of the top culinary travel spots around the world, get inspired to travel around your own hometown. Explore the rest of our site to discover more great culinary stops for your trip.