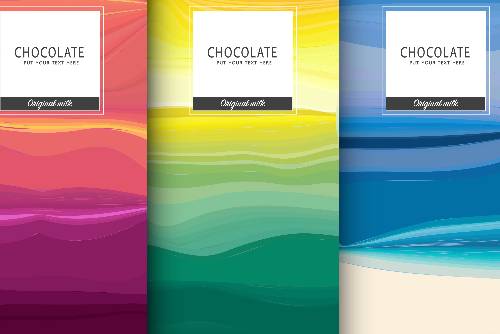 It's understandable to try cut down on expenses when you're a startup because you don't have access to capital and have yet to earn revenues. But if you also cut costs on the packaging of your product, you may be missing out on a marketing potential that can help you sell it. Think of the packaging as a silent sales representative that entices buyers to pick your product among many others in the store shelves.
If you're designing a package for your food product, here are some ideas to inspire you.
1. Make it look handcrafted.
Packaging that looks handmade makes the product feel personal. The extra touch of artistry makes buyers feel that your products are specially made for them.
You can take inspiration from two teabag companies that decided to give tea drinking a little twist:
Instead of stuffing tea leaves in the usual rectangular bags, one company sells tea in packets formed like a goldfish. When you dip it in hot water for brewing, the fish begins to take shape. As you sip your drink, you'll have the enjoyment of seeing a goldfish swim around your cup.
Another tea maker took design innovation to another level by incorporating the art of origami, as a way to encourage tea drinkers to infuse teas properly. The bags come with paper flowers that slowly enlarge and open, depending on how many minutes it takes to brew. You'll know the tea is right for drinking when the flower is in full bloom.
2. Take the eco-friendly approach.
When you buy something, you want to feel good about it. It's the same with your customers. Most people will be interested in your product if they know you're supporting a good cause.
Many factors affect people's decision to buy, but you can appeal to their concern for the environment by using LBP eco-friendly packaging. You can make use of the following materials:
Bio-plastic is plastic that's made from plant starch and is biodegradable.
Recycled plastic is environment-friendly because using it reduces waste.
Recyclable paper, when used for packaging, means less material going to landfills and fewer trees being cut down.
More businesses are now advocating for sustainable packaging. Here are a few inspiring examples:
A brand of eggs is now being sold in containers made of hay. Hay is natural and a renewable, quickly growing resource. Using it for packaging is ingenious, as the container not only adequately protects the eggs from breaking but is also visually appealing as it reminds you of a bird's nest.
Not wanting to be left behind, a fast food chain is targeting environmentally conscious consumers by serving beverages in an edible cup. You would be tempted to munch on the cup after drinking since it's deliciously made of wafer wrapped with a thin layer of sugar paper and lined with white chocolate.
Aside from materials, you can also make the package reusable. This is what one pizza brand did when it created a box that can be separated to form small serving plates and a leftover container.
3. Surprise with unique shapes and materials
A uniquely shaped packaging helps your product to stand out and make customers think that it's different from the rest. Take a look at what these two companies did:
One milk bottle design, for instance, is literally out of this world. Inspired by stories of cow abduction by aliens, the bottle has a triangular form, mimicking a light ray emanating from a spaceship, which is actually the shape of the bottle cap. An illustration of a cow being beamed up completes the impression.
A company selling chocolate is breaking tradition by wrapping bars in bold patterned paper instead of the image-filled packaging used by other brands. Since the wrappers are designed in-house, designs are varied according to trends and seasons of the year, making them one of a kind.
4. Include functionality
Of course, storage and protection are the primary functions of your packaging, but as far as customers are concerned, convenience comes first. Consumers are always looking for added value like easy-open and easy-serve features. Incorporating functionality to your packaging can make a difference in how sellable it will be.
Think about practicality. One company sells potato chips in a tube that can be expanded to form a bowl. Another came up with an inventive solution to the inconvenience of having to reseal a bag of sugar after use. It sold the sweet commodity in containers resembling milk cartons, so users can just pour out their desired amounts and close it up with a plastic tab.
Eating is one of life's greatest pleasures. Along with the increase in the variety of food products, packaging has likewise become more creative. Whatever food business you're in, the way your product looks from the outside affects how customers see your brand. Hence, you have to get your packaging right.