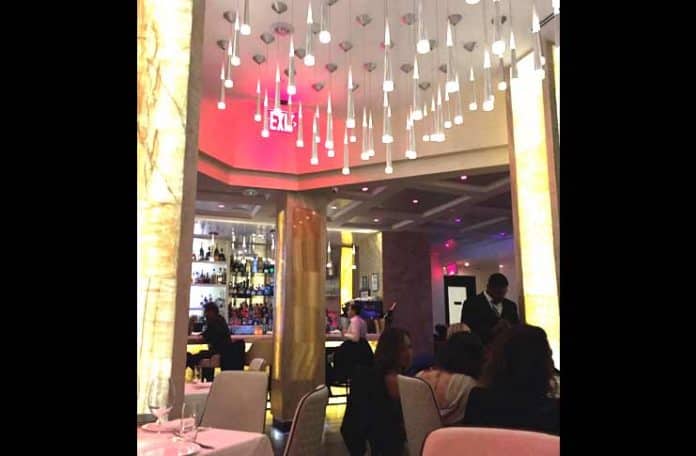 A stylish and seductive multi-level celebration of Mediterranean cuisine and culture.
As Zavo describes themselves on their website.
This beautifully designed restaurant/event space found a home on the Upper East side.
Elevating the dining experience of Mediterranean cuisine.
My guest and I were greeted warmly by the staff of many. My first impression was elegance with a bit of a Vegas theatrics.
Attracted by the sleek décor and beautiful people on staff as well as the patrons.
We asked our server to recommend dishes that would best profile Zavo.
Beginning with appetizers – We started with the Mediterranean Mezze. Trio of hummus, tzatziki (my favorite) and Baba Ganoush.
Chargrilled Octopus followed. This was served with hummus, cilantro aioli, mango.
The Octopus was fresh and cooked perfectly with the compliment of the cilantro aioli I knew we were at the start of a memorable meal.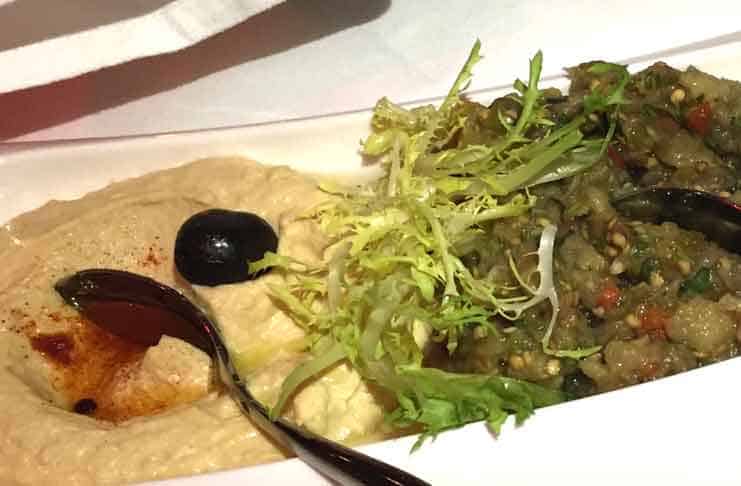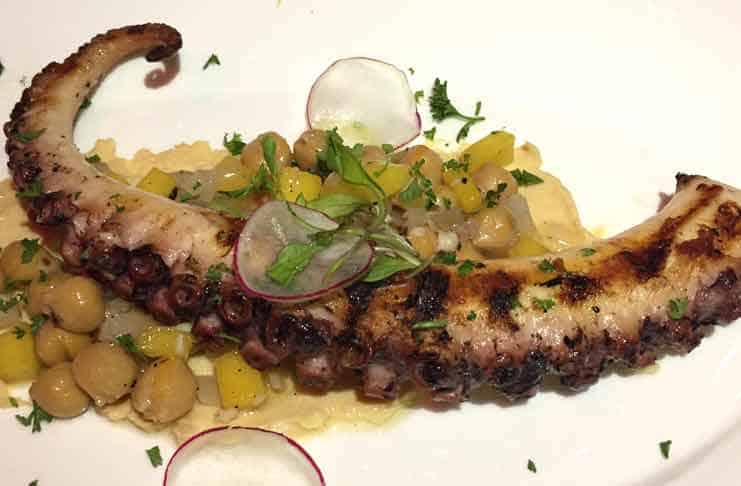 Main course at Zavo was Lobster Tagliatelle.
Very interesting presentation. A beautiful whole lobster with Spinach tagliatelle spilling out of the split lobster – fresh pasta made in house, chives in an ouzo saffron tomato broth.
The taste was lovely separately but I couldn't help but think the presentation was a little less appealing.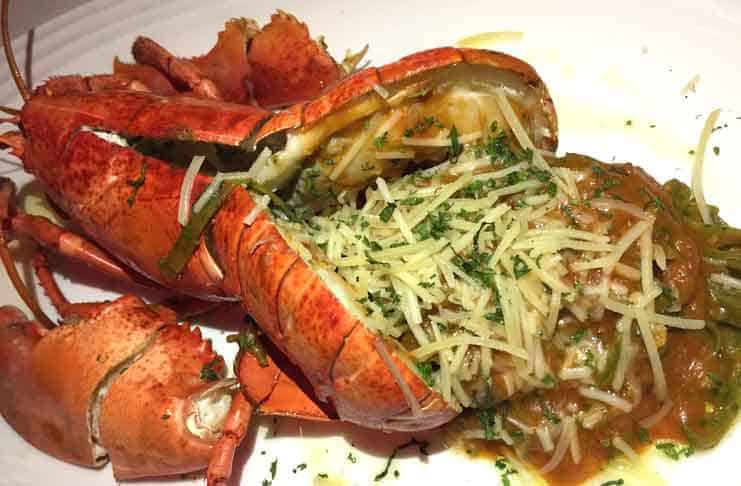 As Illya the manager expressed to us they pride themselves on only getting the freshest fish and spices. The pasta is all made by hand in house and pastries done daily by their pastry chef.
This is what stands out and does not go unnoticed.
We also were treated with Lamb Chops. Plated with a potato puree, cipollini onions, sautéed spinach with a rich lamb jus.
A nice dish but not a stand out to me.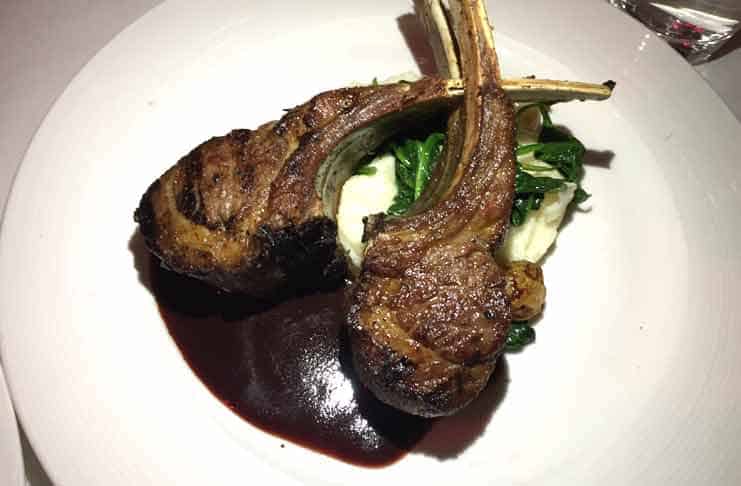 The staff was attentive with a slight glich as the restaurant began to fill up we noticed more of a wait. Surprised since our evening began with white glove treatment they seemed to be in the woods a bit.
All was forgiven when the finale of this evening took place.
Recommended by Illya presentation of the Molten Lava Cake, Citrus Crème Brule and the best thing I ever ate – Pistachio Baklava, with apples and pistachio ice cream.
I've had many baklava in my days of being in Astoria. A Greek mecca for baklava.
When the pasty is flaky and crispy and the filling fresh with crushed pistachios shipped fresh topped with the best pistachio ice cream I've ever had – results in a home run.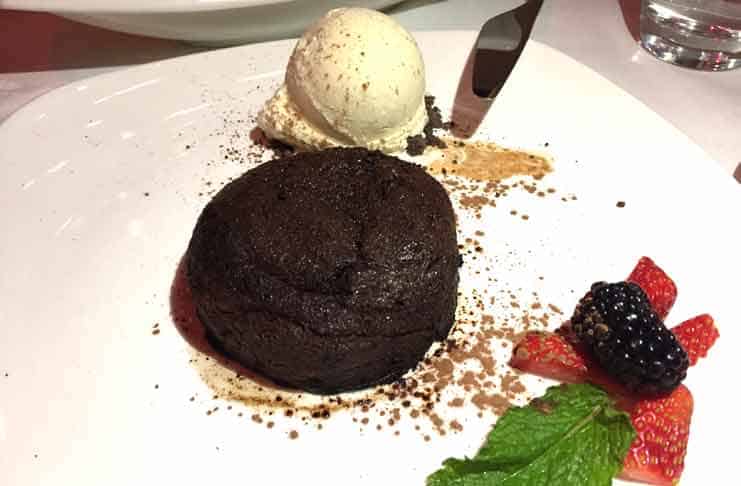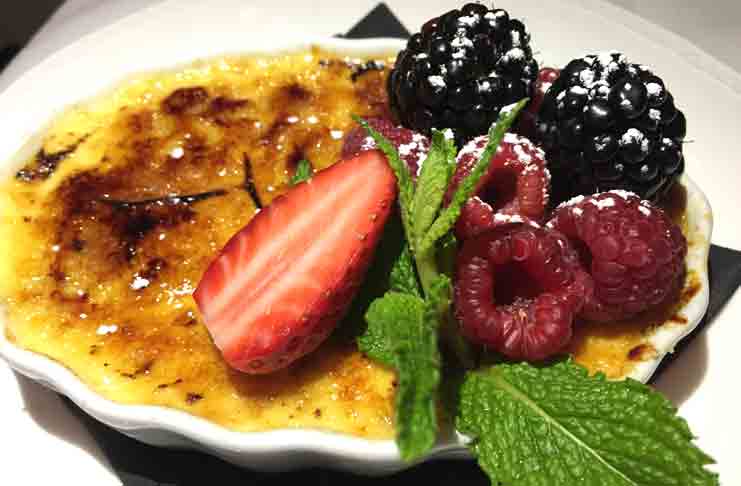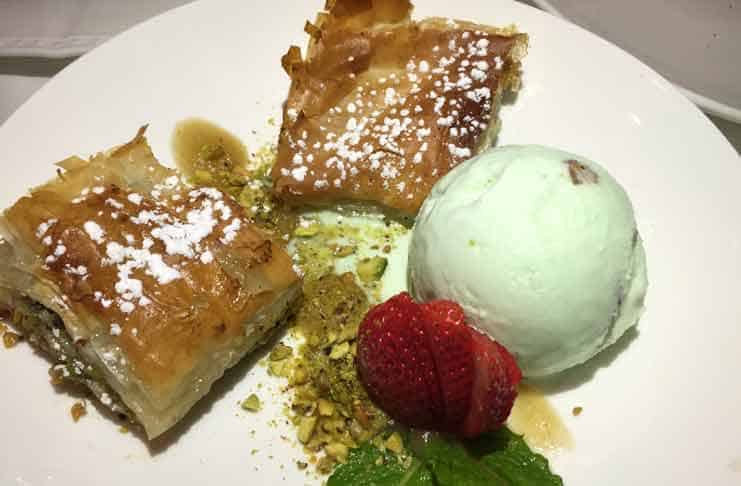 A good meal is only complimented and complete with Dessert as the period at the end of the sentence. This was 3 Exclamations !!!
Zavo is a beautiful elegant setting.
The staff is lovely.
As there is room for improvement no one could come close to the star of the night – Pistachio Baklava.
Upstairs is a huge space for special events. I understand it is one of the 2 event spaces in NYC that has a certified kosher kitchen.
Lounge upstairs has outdoor space perfect for NY summers.
Saturday nights are the special shows with all that you can imagine to give you a true taste of the Mediterranean.
Address: 1011 3rd Ave. near 60th Street Mediterranean Restaurant and Zavo Private Dining and Lounge 201 60th Street.
https://zavonyc.com/
Living and loving in NYC, food has been a passion of hers. East Coast to West, Faith's goal is to explore and learn with the contribution of other like-minded foodies. Faith Rein has written for 2Girlsfromabar@blogspot.com. Youtube channel – faith.rein, love food love faith. You can find her @: Faith.rein/facebook (always looking to add friends) / faith rein@twitter / faith.rein@instagram / faith.rein@gmail.com