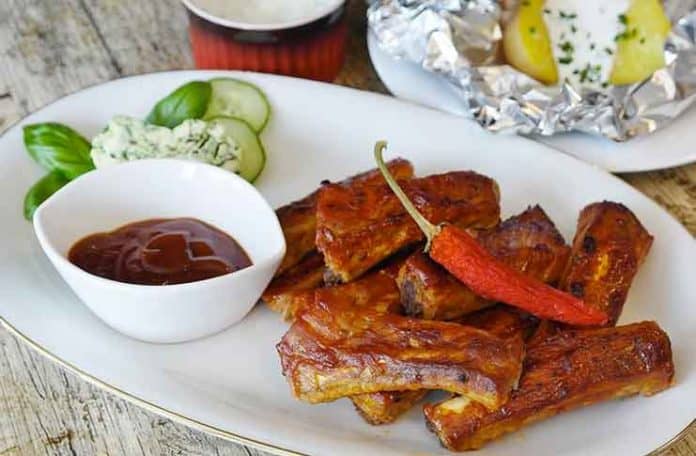 A fresh Recipe by Jeremy Hood
Whenever it comes to smoking bbq the one staple ingredient that has to be reached for is the sauce. No bbq is complete without a rich flavored bbq sauce after all, if the sauce ain't right, the taste of the tenderly smoked meat kind of falls bland.
While you can always go ahead and slather the meat with a store-bought bottled bbq sauce, it is always the best and the wise idea to cook up your own sauce on the stove.
Many people these days like to adopt the more traditional methods of making their own bbq sauce rather than getting it from the store.
Usually, the bottled sauce contains preservatives which often gives it a very unnatural taste while a homemade sauce made from scratch will elevate the flavor of the bbq to a whole new level. It not only adds a personal touch to the flavors of the luscious bbq but also enhances the flavor of the meat.
Yes, it might sound like a lot of work but really it isn't as hard or intimidating as it sounds. As a matter of fact, all you need is a few ingredients and voila, you can create your own luscious and delectable sauce at the comfort of your kitchen and trust me on this one, your own DIY sauce will escalate the flavors of your bbq meat to a whole new level.
BBQ Sauce Recipe
It is all about creating the perfect balance of all the flavors to linger in the taste buds.
The base of a classic bbq sauce is formed of fresh tomato ketchup. You can always use pure tomato puree if you desire.
In addition to that you need to incorporate a sour ingredient, a sweet ingredient, the right balance of seasoning and last but not the least something to give an accent to the sauce and you are all set.
You can, of course, add a variety of other ingredients as per your preference and adjust the spice and acidity in the sauce as your heart desires.
So are you looking for the perfect recipe to make your own bbq at home then let's not waste time chatting and hop right into the recipe.
Ingredients:
4 cups of tomato ketchup

1 cup honey/ maple syrup

1 cup apple cider vinegar/ lemon juice

¼ cup seasoning (chili pepper or Montreal steak, etc)

¼ cup of any liquid accent of your choice (coffee or liquor)
In a bowl add the ketchup and pour in the honey followed by all the other ingredients. You can add in the seasoning like you prefer and make it as much spicy or sweet as you like. Give a good mix to all the ingredients and that's it, you are all done to brush the juicy tender meat with the sauce.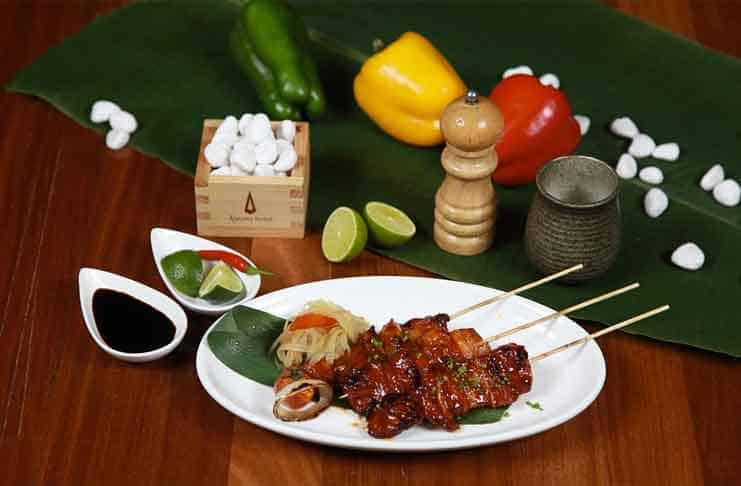 If you are making a ribeye you will preferably need the sauce to be of a thicker consistency. To thicken the sauce up all you have to do is simmer the mixture in a pan for a few minutes.
This will get rid of the excess water in the sauce and turn it into a thick palatable sauce perfect to be slathered over ribeyes. You can save up the excess sauce in a jar and use later as well.
Conclusion
It is not as daunting or overwhelming as it sounds, is it? With only a few easily accessible ingredients you can make your own delicious finger licking bbq in just a couple of minutes and the guests at your bbq party won't stop praising your amazing bbq serving and will sure come back for the recipe
Author Bio
Jeremy is a father of two who is married to his high school sweetheart. He enjoys spending time with his family, staying active and of course cooking! He grew up in his father's BBQ restaurant that specializes in pulled pork and wedding caterings.