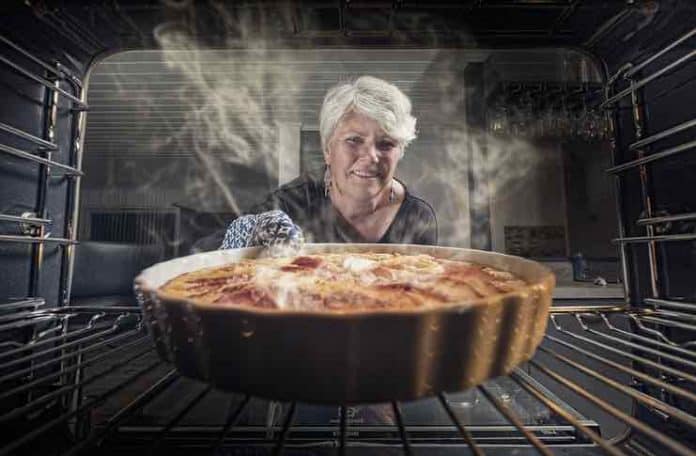 Nothing tastes better than delicious New York street food on an evening out. Maybe you've tried to make pizza or falafel or tacos at home, but somehow it's not tasting quite the same. However, that shouldn't stop you from trying!
Here are some of the best tips for making New York street food in your home JUST like they do on the street.
Crispy Pizza
You can toggle with the ingredients, portions, and even dough type, but the major difference between classic delicious New York pizza and homemade is the oven. Street food vendors may be operating from a truck, but they use some of the best ovens available.
A quality pizza oven means a more even bake. That crispy crust and slightly browned cheese you're used to coming from an oven that can do the job right. Read Uuni pizza oven reviews to find the best oven for you. However, buying an oven is a big commitment and is really only an option if you're ready to use it to its full potential.
If buying a new oven isn't quite the route you're wanting to make, never fear! There are other ways to up your pizza game. Opt for homemade sauce rather than from a bottle. Cut your own basil and other seasonings to make the pizza more fresh, vibrant, and altogether tasty. Better yet look up recipes to make your own pizza dough to create yourself a completely from scratch NY style pizza. It'll be just as good as the one on the street corner.
Delectable Falafel
This street food classic is great to enjoy in salads, sandwiches, or by itself. The versatility of the dish makes it ideal for food trucks in New York. If you want to make this tasty treat in your own kitchen, be sure you don't forget these crucial ingredients for the accompanying dressing.
The falafel itself is the most important part of the meal, but to make it truly taste like the delicious falafel you might get from a New York eatery, pair it with a homemade garlic lemon tahini dressing. This is composed of:
Tahini
Garlic
Parsley
Lemon
Olive oil
Add this dressing to falafel pitas and other sandwiches. Try it on salads or even with a plain plate of falafel. You won't regret it and it'll be just like the one in NY.
Terrific Tacos
Everyone loves a good taco. They can be made with beef, chicken, fish, and even tempeh or tofu. They make for great street food because you can customize them to your tastes. The big difference between these professionally-made New York classic tastes and the ones you might pick up from the grocery store is the fresh sauces and crispy tortillas.
While the filling is important, what brings the real flavor is the sauce and seasoning. If you are trying to make tacos at home, be sure to use a killer sauce recipe. Fresh herbs like basil, cilantro, and cumin add tons of flavor. Lemon and lime juice can make the entire meal feel fresh and flavorful.
Once you have conquered the flavor, consider the crunch. Your tacos have to have a great crunch to match that of New York street food. To avoid soggy tortillas, crisp them in the oven before serving. When you buy a taco from a food truck, they load the ingredients in right as you order it. Use serving dishes at home for various meats and veggies so that you can load them in right before serving.
The Bottom Line
There is a lot more to food than just the ingredients. Preparation, equipment, freshness, and timing all come into play when constructing delicious dishes. If you want to create New York street food style dishes at home, there are a few tips that can help you match the flavor and texture better.
Follow this advice to bring the best pizza, falafel, or tacos to your next block party or barbecue. Impress your neighborhood with the authenticity of these delicious snacks. Your family and friends will love these fresh classic New York street food dishes.