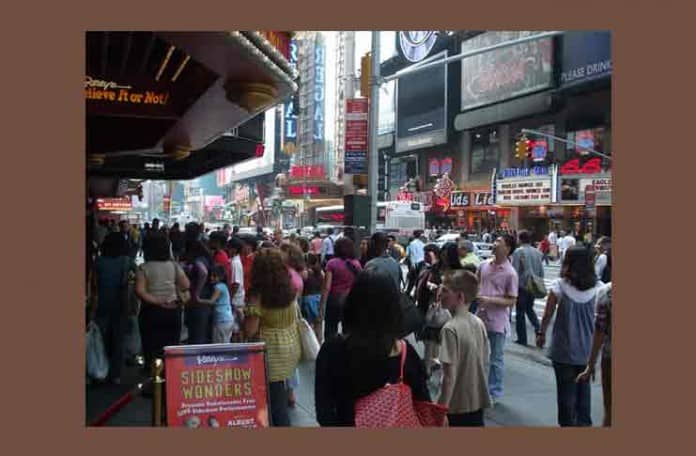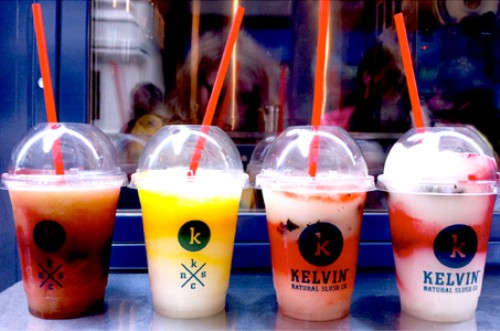 As we previously mentioned, Kelvin Natural Slush, Don Q Rum and the Classic Car Club of Manhattan are throwing a "Prohibition Style" Kelvin Slush Happy Hour tomorrow evening, and they were kind enough to provide us with some tickets to this exclusive event for a few lucky New York Street Food readers.
All you had to do to win was to come up with your best "Prohibition Style" drink using the ingredients available from Kelvin Slush and Don Q Rum.  We have a little twist in the final winners, so click through to check out some fun and interesting recipes, as well as meet the contest winners.
Kelvin Slush and the Classic Car Club just told us that we could offer tickets to 4 winners and their guests from New York Street Food instead of the original 2 winners that we expected!
Congratulations to Leighann, Tati, 831 Tobias and Bob Jones.  You and your guests will be attending the Kelvin Slush/Don Q Rum "Prohibition Style" Happy Hour tomorrow evening from 7-9pm.  I will send you an email with additional details.
Below are some great drink recipes.  You might even want to try making them at home.  Congratulations again to all the winners!
Kelvin Punch by Leighann
Perhaps it has something to do with the stifling heat of this summer or my impending first trip to Tales of The Cocktail, but I've been super into punch recipes lately. That being said, my Kelvin cocktail is a simplified adaptation of Fish House Punch, minus the cognac, of course! The base will be the refreshingly delicious Tangy Citrus slush, combined with the White Peach fruit puree mix-in, combined with DonQ Anejo. The citrus and white peach mimic the peach schnapps and fresh lime juice in the original recipe, and DonQ Anejo supplies the fine flavor profile of an aged rum.
La Cuba Mia by Tati
-Spicy Ginger
-Pink Guava
-Mint
-Don Q Mojito Rum
What better to represent the mystery, passion, and heat of a summertime Prohibition party than a Mojito inspired cocktail? It may not be traditional to the era but breaking some rules should be part of the fun, especially when it tastes so good ; )
Sipping the Pink by Gia

The drink's name is a nod to little-known band from the '80s called Kissing the Pink with a great little song called "Big Man Restless" and the drink itself is a play on a dark & stormy Mix Kelvin's Spicy Ginger flavor with  some mango puree and a touch of passion fruit Don Q.  A sip of this and you'll feel anything but restless!
Peach Passion (Mojito) by Tobias831
Summer is the time for light, sweet, …and lots of flavor/ color.
So I think my Prohibition Mix is just the thing to keep you cool during this blazing heat.
Peach Passion (Mojito)
Tangy Citrus
Blood Orange
White Peach
Fresh Mint (Muddled)
Don Q Pasión Rum
This drink is also inspired by the mojito, but with a lot more color.