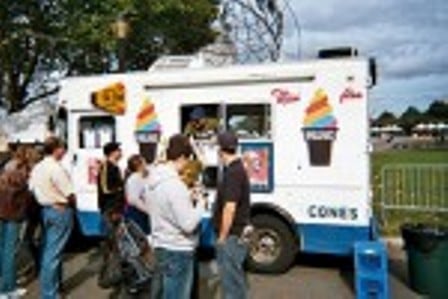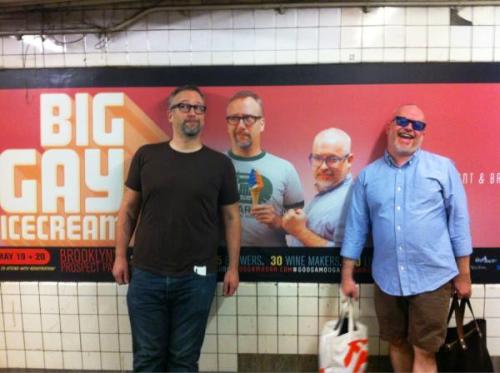 Everybody likes a good game of hide and seek, and the prize for this game is FREE Big Gay Ice Cream for up to 8 people.
All you have to do is SPOT THE SHOP!
Last week we retweeted this little tidbit from our friends Doug and Bryan of the Big Gay Ice Cream empire.
You think we've only been busy getting ready for Los Angeles? Preparing to open this second NYC location is hard work too! #catsoutofthebag
Now BGIC have turned their 2nd NYC shop into a contest.
From the BGIC blog:
"As announced last week, we're gearing up to open our second New York City shop. We're super excited. The shop's space became available very suddenly- long after we had scheduled this current trip to Los Angeles. If we weren't here (a few blocks from Cedars Sinai Hospital, if you're feeling nosy) we'd be spending every possible second getting the new place ready to go.
ANYHOW. We haven't told you yet where the new shop is, and there's a reason- we want to see if you can find it! The location has no signs up yet, but an eagle-eyed pedestrian might able to spot a clue in the paper-covered windows.
See if you can find it. If you do, take a close-up photo of the clue and also a photo of the whole storefront. The first person to tweet these photos to @biggayicecream wins something: we'll give you and a bunch of your friends (up to seven of em) enough ice cream to make your heads explode.
FINE PRINT IN THE SAME FONT SIZE: none of our employees or their significant others can enter. Don't cheat, and be nice- even to jerks. Winner must bring their friends to the new shop once it opens, en masse."
There you have it. Good luck everyone.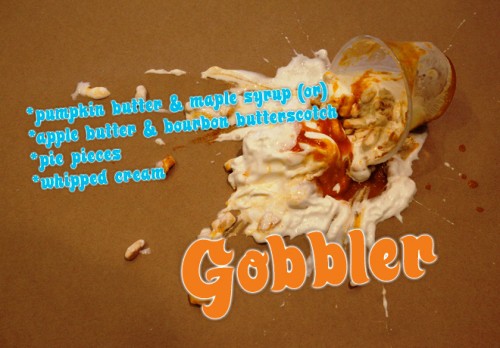 The ice cream may be free, but ice cream trucks can be expensive. You can find ice cream trucks and food trucks listed for sale at FoodTrucksandMore.com.