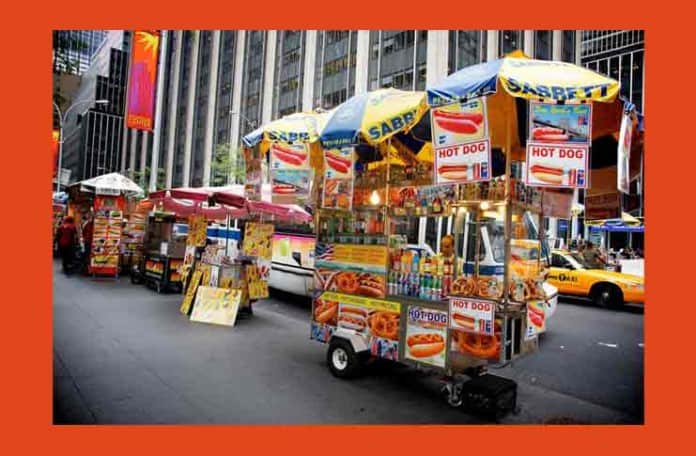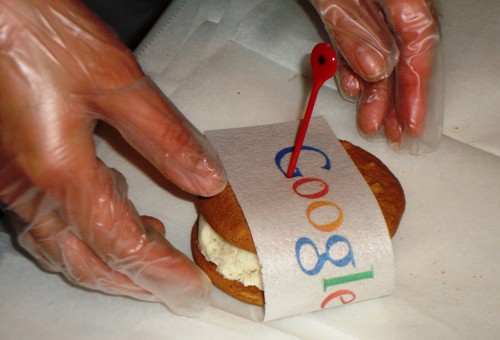 It may have been in the mid-30's outside, but it was hot inside New Work City last night for the Ice Cream Social we co-hosted with Coolhaus and Google NY.
Coolhaus had your choice of fresh cookies (chocolate chip, snickerdoodle, maple waffle), ice cream (vanilla bean, coffee Oreo, Maker's Mark Southern Belle) and hot chocolate (chocolate, salted caramel, dirty mint chip).
They even had edible Google wrappers made up especially for the occasion.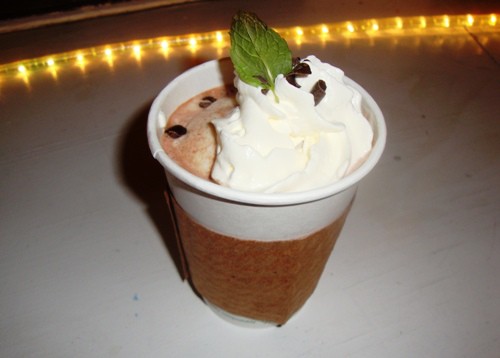 Google Places and Google Offers were in the house, showing off their wares, giving out some freebies, and showing why they are leaders in their respective marketplaces.
And everyone attending got a free New York Food Trucks 2012 Calendar, courtesy of Google NY and New York Street Food.
I had a Coolhaus ice cream sandwich and hot chocolate with a scoop of ice cream.  Yes, it was a very good night!
A big thank you to Topher and everyone at Google NY, as well as Shannon and everyone at Coolhaus.  It was great working with you on this fun event.