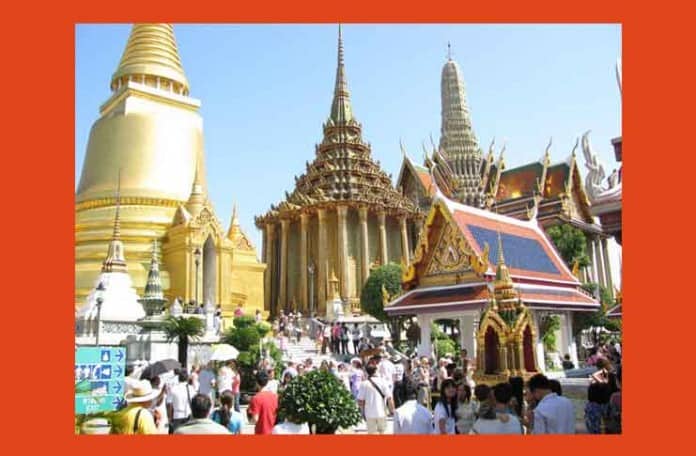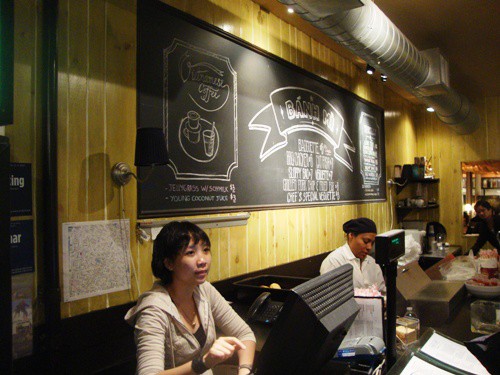 I happened to be near home for lunch and decided to go back to Baoguette/Pho Sure at 120 Christopher Street (between Bleecker and Bedford), a member of our Honorary Street Food category.
Last time I had a Classic Banh Mi sandwich that was tasty, but a little messy.  For Today's Lunch, I decided to go for the Spicy Catfish Banh Mi ($7).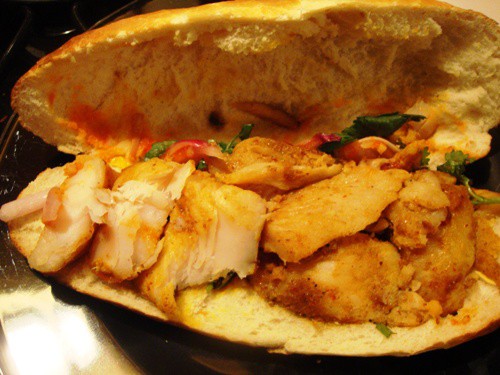 This banh mi was somewhat different from the classic banh mi, in that it didn't have pate, pickled daikon or carrots.  What it did have was plenty of catfish on a baguette with cucumber relish, pickled red onions, fresh cilantro (including stalks) and a sriracha honey mustard sauce.
Sometimes catfish can be very fishy tasting, but this sandwich was not overly fishy tasting at all.  I don't have catfish all that often, but this was some of the mildest catfish I can remember.  Perhaps the sauce it was cooked in helped.
The cucumber relish gave the sandwich a crunchy and refreshing sweetness that nicely offset the bite of the pickled red onions and sriracha honey mustard sauce. The cilantro also came through pretty strongly, since the stalks were included as well as the leaves.
You can get the sandwich mild, medium or hot, and I asked for medium.  The hot comes with jalapeno in addition to the sriracha sauce, and the mild doesn't have sriracha sauce or jalapenos.  There was some heat in the medium, but I would have enjoyed more.  Next time I'll go for the spicy.
The bread was really good too.  They take some of the soft insides out of the baguette and lightly toast it before putting the filling in.  This gives the baguette a crunchiness, and also makes the sandwich less bready.
I really enjoyed Today's Lunch, and would definitely get it again.  As far as value, banh mi can be had for around$4 in Chinatown, but I was in the West Village where $7 is considered a decent price for lunch.  I would like to try their pho too one day.
Check out the Baoguette website and full menu here.  The Christopher St location is not listed on their website, but all the locations are included on the takeout menu I got from there.