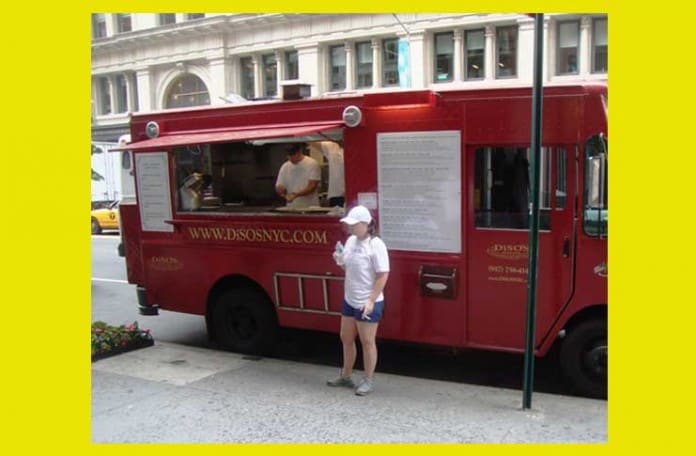 It's a very busy day today, so let's get right down to it.  Get the best New York Street Food from the vendors on the right and the trucks below.
Bistro Truck is back from vacation with a Hawaiian burger, and will be upgrading their menu within the next few weeks.  We will let you know more as the details emerge.
Uncle Gussy's has their grilled lamb chop special today and afgolemono soup, and EggsTravaganza has steak and egg tacos, a new menu item.
There's plenty more below, but make sure to check the Mobile Munchies twitter feed before heading out, in case someone had to move at the last minute.  Yesterday Eddie's Pizza Truck got chased by the cops from 46th & 6th right before lunch.
KorillaBBQ
Midtown east! 54th & lex. Come get some! 🙂 Pre order line is up! (347) 858-9054 3 order min Please place orders by 12:30. See you soon!