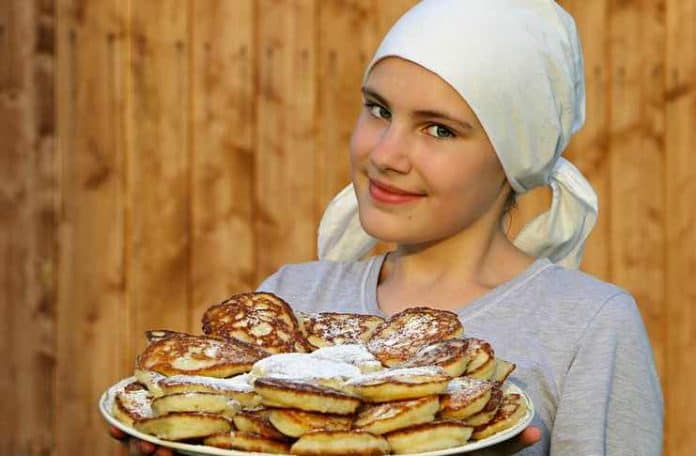 Do you make killer birthday cakes for your family? Is baking your true passion? Are you dead serious about starting your own Bakery shop? If so, then you better check out our tips.
If you live in NYC and plan to open your own Bakery shop here in the big apple – prepare to commit 200% of your time. New York City has tons of bakeries. The city also has its unique and extreme challenges, and more so in the food and beverage industry, where competition is crazy.
However, we gathered some top-notch tips from some of our bakery-owners friends – that might help you start and grow a yummy and successful bakery.
1. Plan and Define what sort of Bakery Shop You want
Sounds obvious, but many novice entrepreneurs just open up a new place that offers EVERYTHING, from french breads, Austrian pastries, to Russian cakes. You need to know your talents, your weaknesses, your competition, the budget required to offer each product. You need to conduct a thorough local market research to see what's in demand in your area, what has the best chances to sell, and what doesn't. If you make the best cakes on the planet, and you've verified there's demand in your area, that competition is fair but not too strong – then start as a niche bakery focused on the best cakes in town.
You might even want to start your bakery business online. Create a stunning website, take killer photos of your cakes, do lots of SEO (search engine optimization) and social media marketing, bake from home and outsource the delivery. If you quickly grow a solid client base – you can then easily open up a counter service shop in a small commercial space (where customers can walk in and pick up your cakes). If you really grow big from there – you can then open a sit-down bakery, but don't rush things…
Don't rush into opening your own sit-down bakery…
2. Perfecting All Your Space Elements 
Your bakery space or location is crucial to the visibility and marketing of your business. So, it's important to perfect your space elements. Attract more prospective customers to your bakery by knowing how to select the best location. 
Be Picky:

It's almost impossible to build a perfect bakery (or any business) from scratch, but you should definitely aim for it. When searching for a space for your bakery – be picky, do immense research (talk to all business owners in the area), see endless options, and compare prices. Millennial entrepreneurs even go for renting spaces at incubator programs where they can also get business training and mentorship. But you'll need to make sure that you can bake there…
When you negotiate the leasing agreement – make sure to have a lawyer go over the contract and add the option to renew at an agreed-upon rate increase. Otherwise – when your cakes make it to the news – your landlord will take advantage…
Consult with a Pro:

When you eventually get your space – Do not design the bakery all by yourself. Do me a favor and consult with an interior designer (or with an experienced Baker who owned or worked in a bakery for a decade or so). A professional planner will make sure the workflows in your space without any potential traffic jam in the way of customers or staff.

Buy Good Equipment:

If you're opening a sit-down bakery – just a few ovens won't do. A good high-end bakery requires lots of heavy equipment, like refrigerators and freezers, commercial mixers, racks, and many more. You might even want a

Retarder Prover cabinet

– which helps bakers manage their precise dough fermentation process, controlling time, temperature, and humidity. When searching for a Walk-in Freezer – make sure it has high-quality insulation with low thermal transference and high R-value. This can minimize temperature loss and cut your energy costs, big time.
Storage is Key: If you won't provide enough storage in your bakery – you'll end up losing money. You need to have your inventory stored properly, so your staff will know where each ingredient is placed. If they can't find it – they'll just order new stock…
3. Hire Smart and Do it All
Don't rush with hiring your kitchen staff. They are usually one of the key factors to the success or failure of a business. Hiring the wrong employee can be costly…
Before hiring anyone – know every single position in your bakery. You need to DO IT ALL, down from doing the dishes, baking, waitering, cashiering, doing marketing up to managing the business. That's the only way you'll truly know your business, and understand how you can improve it. Do each position for at least a week, and better two.
As your bakery grows or scales up, you can hire additional people to help run your business. By doing so, you can focus on other aspects of your business. For instance, you can hire an in-house or outsource an accountant, production supervisor, or marketer.
4. Learn How to Do Your Marketing
Of course, you could hire a professional marketing company – but that could be costly. Plus – as we mentioned – you should know how to do it by yourself first.
Take an online course on Social Media marketing. If you have a cellphone with a good camera – you too can become viral with a Cake Tutorial on YouTube, or an out-of-this-world Cake picture on Instagram. Don't be afraid to spend a few bucks on Social media Ads, but first, take a course on how to do it efficiently.
Don't rely on online marketing. You run a brick-and-mortar business, so go participate in Baking contests, Cooking exhibits, charity events, anywhere where you can find new big and small clients, build partnerships, and get exposure to your bakery shop.
Always offer Freebies or special promos:

There's this high-end bakery that offers all its bread and pastries for 50% off, every day, from 8:30 pm until they close at 9 pm. The line of customers at 8:30 pm is always super long, but I'm there for this promo at least four times a week.

Combine Offline And Online Marketing Tactics:

You can use both offline and online strategies to promote your bakery. For instance, you can ask your loyal customers to mention or quote your brand on their social media pages and share it with their family and friends. You can provide discounts and hold contests on social media and give away branded merchandise items as prizes. Another example is direct mail marketing, in which you can send mailers to your target customers and provide voucher codes or promo codes they can redeem online.
5. Be Innovative, All the Time
Never stop innovating. If you keep on coming up with creative products and offers – the chances of your business survival will remain higher than average. Follow the latest trends, not only in bakery – but in anything (you can go to Google Trends). If the World Cup in Soccer is currently trending – you can come up with a line of Soccer-designed cakes and share it online.
You'll become more innovative by learning the latest trends in the baking industry. That's why it's worth checking one of the best baking schools and courses to enhance your baking knowledge and skills. For instance, you can take a baking course that can provide you with more comprehensive learning to become a pastry chef. 
Follow the bigger, cultural trends and research as well. If it shows that more and more people are looking for sugar-free and healthier food – you can create a line of healthier sugar-free cakes.
Be inventive, creative, come up with unique products, and they will follow…