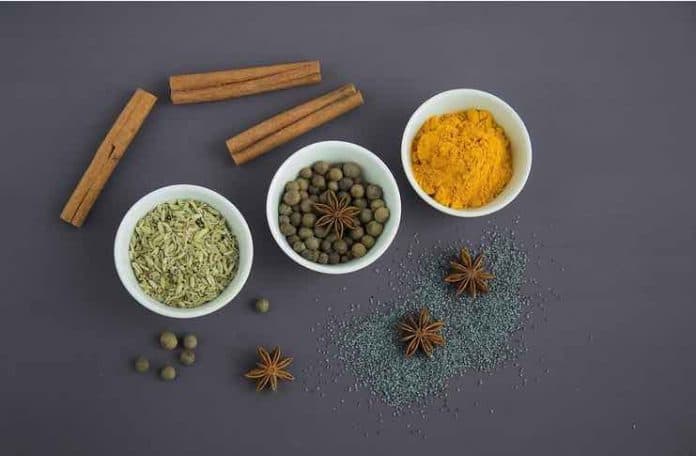 You don't have to pack your bags to travel half the way across the globe to experience the taste of eastern culture. What better than to experiment with Asian tastes in your own kitchen! Asian cooking gives equal importance to meats as is given to vegetables and of course the taste is uplifted by the judicious use of spices.
The food placed before you not only appeases your hunger but is also equally appealing to all of your senses. The Chinese five spice powder can do precisely this! Read about the peculiar impact of using it in your kitchen.
What the Chinese Five Spice Brings to Your Kitchen
Sweet cinnamon and clove, the tingly sourness of Sichuan peppercorns, Umami and the taste of fennel, star anise is what you must expect. In fact, all the five tastes that tickle your taste buds and make your food experience more inviting are present in this spice from China. This is why it can help you create culinary magic in your kitchen. Spices may be extracts from the fruit, seed, root, or bark of a tree. Yet, all of them have aromatic oils.
Chinese five-spice is made in a way that ensures these aromatics are not lost. It also contains the right blend of spices in the appropriate proportions.
Using it Creates Culinary Magic!
A versatile mix, this can lend a kick to your heady cocktails and crunchy salads alike. It can be used to infuse flavour in stir fried, roasted, or barbecued meats. Or even to add flavour your sweets or poached fruits. What better way to serve ice cream than with some poached fruits and a hint of spice!
In Asian homes, the vegetables are regularly stir-fried or curried in spices. You can avert the long process of making a spice mix or curry paste by using the five spice powder. It can draw attention to the taste of your vegetables while retaining their colour and freshness as well as crunch.
Benefits of Experimenting with Spices
Cooking with it Pleases Multicultural Guests
With businesses going global you are looking to entertain multicultural guests in your homes. So, welcome them with aromas from closer to their homes and yet introduce them to your own cooking. It was primarily used in cooking Chinese and Taiwanese meals. Yet this powder has found its way into other Asian cuisines such as Thai, Burmese, Vietnamese, and Singaporean over the times. Cuisine from Arabic, Iranian, Turkish and other Middle Eastern countries also make use of the same spices in different combinations and proportions.
Your Meals have a Delectable Taste and Aroma
The urban palates are exposed to authentic as well as fusion cooking. More often than not we find ourselves yearning for that specific taste. Five-spice can add taste and aroma to your food.
Fussy Kids Turn into Hearty Eaters
That distinct aroma arising from your kitchen when you make a simple soup or appetiser using this spice mix can spread warm smiles on the faces of your guests. Use it to make hearty eaters of your fussy kids!
Pro tip: The five spice powder gives just the right hint of heat and freshness to your meats, be it cold or roasted. Hence, you may want to use it sparingly while serving kids to ensure that there isn't too much heat in the food.
So use your imagination and serve your meals laced with five spice powder. After all, food is the ingredient that binds people together! There's nothing quite akin to the joy of savouring tasty and appetising food.
Author Bio:
Rayn Scott is a designer,food blogger and entrepreneur. When not designing or blogging up a storm,he's out in the garden teaching himself about permaculture and self-sustainability.Likes food. And cooking it. Find him on @Twitter