Searching for a few tips on how to choose Street Food for People with Diabetes? You've reached the right place. Ordering fast food might seem like something a Diabetic shouldn't do, but it isn't entirely accurate as you can still enjoy takeout without worrying about your blood sugar. The problem is that you must know precisely what to order because not all things are safe to eat, meaning greasy chicken wings.
Fast food restaurants have a terrible image for offering up items high in carbohydrates, fat, sugar, and salt. This doesn't mean you can't enjoy a trip to McDonald's even if you have Diabetes since you get to enjoy the convenience and consistent quality of food everywhere you go. Besides, there are times when getting some fast and easy is your only option, for example, on a road trip.
Managing Type 2 diabetes while eating out, it's always advised to look at the nutritional information for your menu items. You can easily view and access what foods you can safely order and which are loaded with unhealthy calories and high amounts of trans or saturated fats.
Another thing is always to make sure that there is a protein source in whatever you order, be it plant-based or animal-based proteins. You can also make sure to spice up your orderings with veggies. When it comes to Diabetes, you can′t go wrong with veggies. Avoiding high sugar beverages is very important; always eat slowly, take your time and stop whenever you feel full; no need to cram your belly full of those extra calories.
Research shows that an estimated 30% of Americans eat at least one fast food every day, so it would be highly unrealistic to assume that you can never eat fast food anymore. Still, there are safe ways to do and we′re going to take a look at specific meal options that you can order.
1. Mexican Foods
Mexican foods tend to be full of cheese, sour cream, and other saturated fat and sodium sources. Still, some low-fat and sodium options can be ordered at certain fast-food joints, and these also help increase your fiber intake so you can keep your blood sugar at safe levels and enjoy a delicious meal.
Chipotle, for example, is a great place to order because of the option to customize your dish. They also have a nutritional calendar so you can plan your meal and know the exact nutritional breakdown of what you′re ordering. 
A Burrito bowl or salad with chicken, some fajita veggies, ½ portion beans, ½ portion cauliflower rice, veggie-based salsa, and guacamole are great options when ordering, and they also taste delicious. Check out some of the best Mexican restaurants in NYC. 
2. Chinese Foods
Chinese foods can be eaten by diabetics, although the more sugar-ridden ones, especially when it comes to sauces, have to be carefully chosen over the more traditional Chinese foods. Although the Americanized version tends to be high in sugar, you can also go for dishes with low-sugar sauces and quality sources of proteins and vegetables.
One Chinese fast food I recommend is the Pei Wei. Although when it comes to their foods, you might want to look more in their appetizer sections as their main courses of noodles and rice bowls tend to top 80-100g of carbs and well over 1000mg sodium, their appetizer offers excellent healthy options. You can have the Steamed Dumplings, Veggie Spring Rolls, or the Chicken Lettuce Wraps; these are great choices.
3. Fried Chicken
This would undoubtedly be great news for you KFC and Popeye lovers out there because, yes, you can eat fried chicken but on occasion. And you should always prioritize veggie and fiber sources when ordering.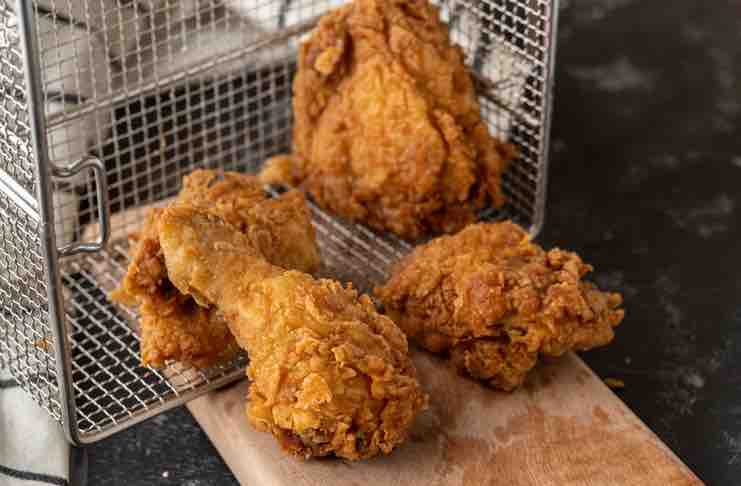 When ordering at KFC, opt for two Whole Wings, it could be the Original Recipe or Extra Crispy, or you could request for any cut of their grilled chicken, and for your sides, you can always make your choice from green beans, coleslaw, sweet kernel, corn or corn on the cob and mashed potatoes. Any of these options are suitable for your body and pretty tasty too.
Now, many chicken items sold at Popeyes can be pretty high in sodium and saturated fat. Still, their Loaded Chicken Wrap is quite balanced and lower in sodium than the other items on the menu, and for your sides, corn on the cob, coleslaw, or jambalaya are all excellent choices.
4. Pizza
People with Diabetes can eat pizza though toppings and crust are major deciding factors in what pizza fast foods to order. Dominos Pizza offers some great options when it comes to traditional pizza servings. 
A 6inch personal hand-tossed pizza with lower sodium toppings like fresh vegetables and peppers is a personal recommendation, and if a thin crust is what you like, a slight 10inch crust with cheese and cheese veggies should do as it is just 30g of carbs.           
5. Sandwiches And Burgers
It has been widely said that people with Diabetes should ″skip the bun″, and I do consider this a misconception even though there are cases where you should skip the bun. Still, if your blood sugar levels are optimal and you enjoy having a bun on your burger, you totally can! Picking out fast foods is all about balancing the calories and making them work for you. 
Many fast foods that serve sandwiches and burgers have menu items lower in sodium, moderate carbs, and more fiber.
For example, if you're going to order at Subway, I would suggest a 6-in sandwich on 9-grain wheat or 9-grain honey oat with veggies or roasted chicken. If you like bowls, you can try the Caesar Chicken or Oven Roasted Chicken, and when it comes to Salads, you can never go wrong with the meatball marina or black forest ham.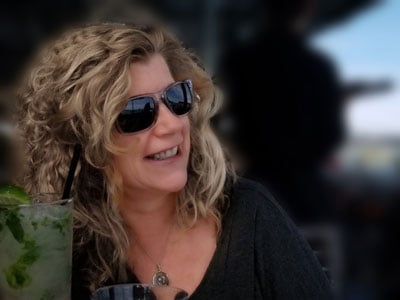 Kate E. O'Hara is a New York based freelance writer and photographer who loves all things food—especially the people who make it and market it. Her writing aims to capture the essence of the food experience; the stories that go well beyond a plate of ingredients. In addition to her love of food, Kate is also known to have a hankering for red wine and craft beer.