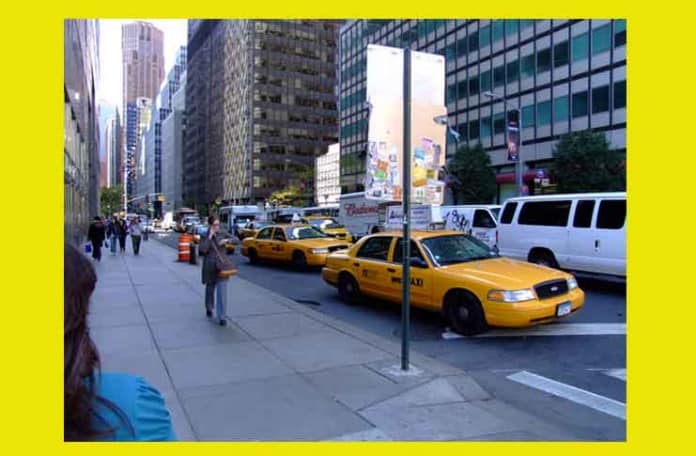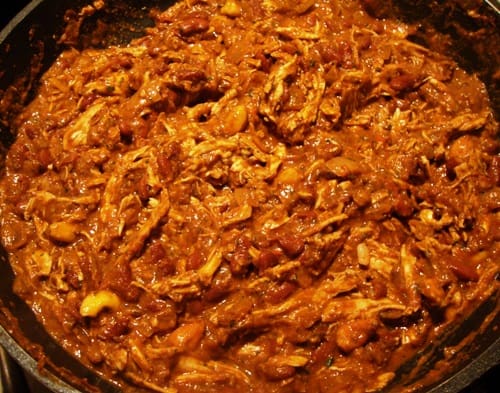 We found this recipe in Gourmet years ago, and it's become a regular part of our repertoire at home.  In fact, we made it last weekend and remembered to take pictures this time.
Pureed ancho chilies lend a rich, sweet, and only mildly hot flavor to this chili.  To make a hotter dish, do not remove the veins or seeds from the chilies.  If anchos or similar dries chilies are not available, substitute one roasted and peeled red bell pepper and 1/4 teaspoon dried hot red pepper flakes when pureeing.
Chili Puree
2 dried ancho chilies I soak the chilies in water for about 15 minutes prior to cooking (roasted jalapeno can also be used – simply place jalapeno on foil lined baking pan  and place under the broiler.  Turn the peppers every 2-3 minutes until roasted on all sides.  Allow to cool then seed and peel)
¼ cup cashews unsalted
1 cup chicken broth
Chicken Cashew Chili
2 whole chicken legs plus ½ chicken breast.  (We have often made this with whatever 1½ to 2 lbs. of chicken is in the house.)
2 Tbl. olive oil (vegetable oil will do fine)
1 large onion chopped
3 garlic cloves chopped fine
1 Tbl. ground cumin
1 tsp. chili powder
1 tsp. salt
3 Tbl. chopped fresh coriander (cilantro) (wash and dry before chopping)
14 ½ oz. can diced tomatoes with juice  (We actually prefer to make this with 1½ lbs. of fresh tomatoes.  Boil for 3 minutes – until they start to split  then rinse and run under cold water.  Peel and seed the tomatoes.  Then chop and add to recipe.  We also add two Tbl. of tomato paste.)
½ cup cashews
½ oz. bittersweet chocolate (use your favorite fine chocolate, it's worth it).
1 cup. canned kidney beans rinsed and drained (We also prefer homemade beans.  Boil dried beans for 2 hours, until they split easily with a fork.)
Make Chili Puree
Heat a small heavy skillet over moderate heat until hot, then toast chilies, 1 at a time, pressing down with tongs, a few seconds on each side to make them more pliable.  Wearing rubber gloves (admittedly I have never done this) seed and de-vein chilies. (Don't forget to wash your hands afterward).  In a blender puree, chilies with cashews and broth until smooth.
Cut legs into drumsticks and thigh portions.  Remove excess fat from chicken and pat chicken dry.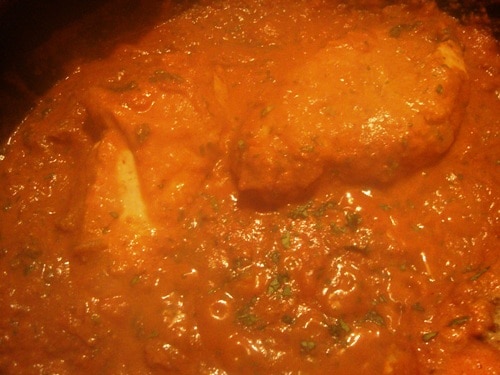 In a large heavy saucepan heat oil over moderate heat until hot but not smoking.  Cook onion and garlic, stirring, until softened.
Add cumin, chili powder, and salt and cook stirring, 1 minute.
Add chicken and stir to coat with onion mixture.  (I move half the sauté to the side, place the chicken on the bed of seasonings and then spoon the other half on top.  I don't find large pieces of chicken stir all that well).
Stir in chili puree, 2 Tbl. Coriander, and tomatoes with juice and simmer, covered stirring occasionally to avoid sticking, 45 minutes, or until chicken is cooked through.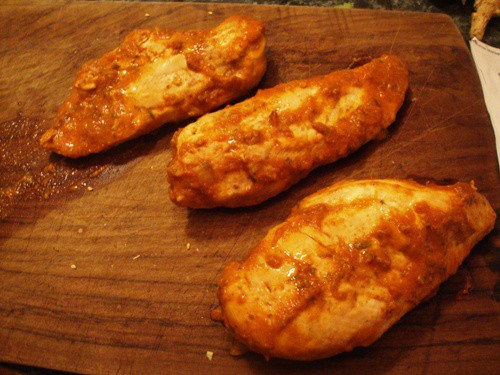 Remove pan from heat and transfer chicken to a bowl.  With 2 forks shred meat, discard bones and skin.  Return chicken to pan and stir in cashews, remaining tablespoon coriander, chocolate, and beans.
Cook chili over moderate heat, stirring until heated through and chocolate is melted.  Chili may be made 2 days ahead and cooled completely, uncovered, before being chilled, covered.
Enjoy over rice.