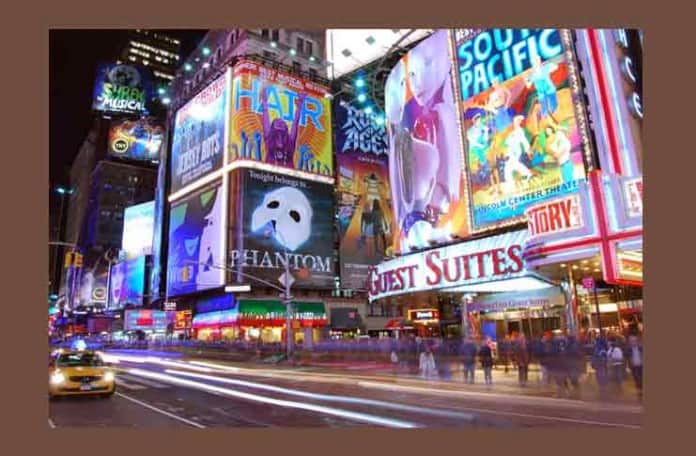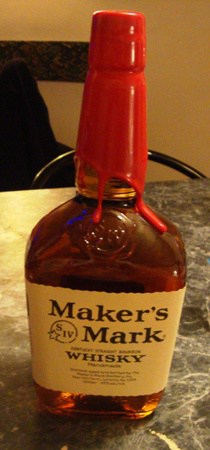 We were recently given a bottle of Maker's Mark bourbon, and thought it would be a good way to dust off the old Friday's Recipe feature.
For a while, we were posting recipes every Friday for you to try over the weekend – but pretty soon, we started running out of recipes.  We featured recipes from other people, but there are so many recipe sites out there, we started losing focus, and ended the feature.
After speaking about it with my wife, who shoulders the Friday's Recipe burden much more than I do, we decided to make it an intermittent feature which will be posted when we have something interesting to share.
We have some excellent recipes using bourbon with steak, pork, sweet potatoes, and a few other foods.  But since we just got a brand new bottle of Maker's Mark, and had chicken in the house, my wife wanted to come up with a new recipe from scratch.  And boy did she ever!
Friday's Recipe is Sweet Bourbon Glazed Chicken with Maker's Mark.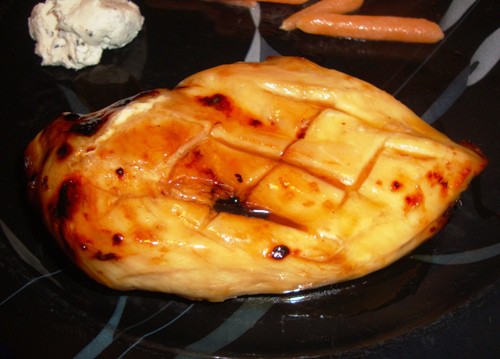 Sweet Bourbon Glazed Chicken with Maker's Mark

½ cup granulated brown sugar
½ cup water
2 oz. Makers Mark
1 Tbl. Fresh Lemon juice
1 Tbl. Butter
1 ½ lbs. chicken cutlets
Place water, 1 oz. of Makers Mark and sugar in a small sauce pan.  Simmer until thickened, stirring frequently.
Add lemon juice, butter and remaining Makers Mark.  Simmer down until butter melts and mixture has a light syrupy consistency.  Reserve half the marinade for later.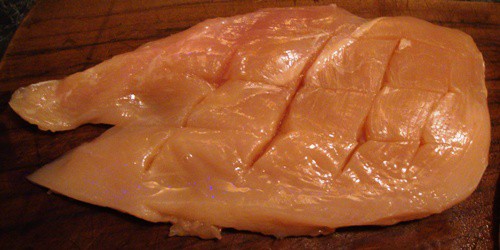 Score chicken breasts and soak in glaze.  20 minutes should do it.
We recommend lining your broiler with aluminum foil, as a sweet glaze like this tends to caramelize.  That makes cleaning the broiler a bitch without foil.
Broil the chicken for about 5 minutes on each side depending on thickness.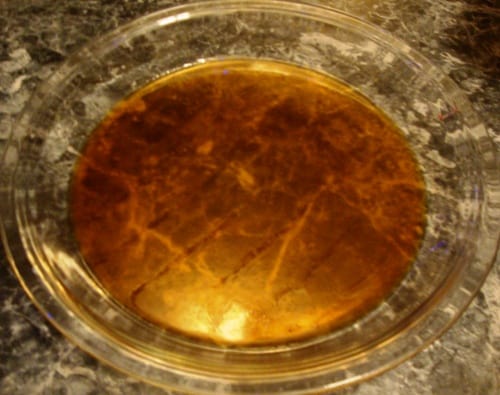 Place the remaining glaze in a pan or pie plate.  When you remove the chicken from the broiler, coat the breasts on both sides with the reserved glaze.  Serve.
Extra glaze can be spooned over the top if you want.
Most importantly, enjoy!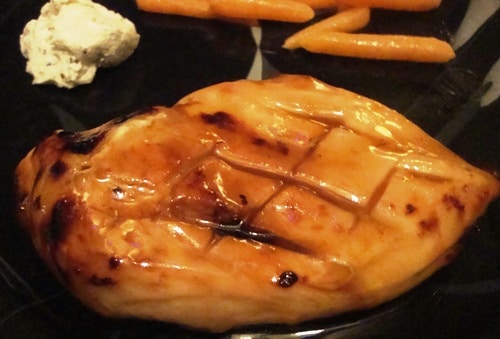 The other thing that's great about using Maker's Mark in a recipe…it's really good to sip at while you're cooking!