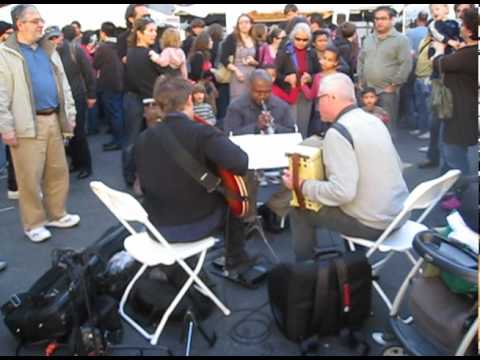 A few years ago I added a basic recipe for adobo rub to the list of recipes that always come to mind when deciding what to make.  It has all the most important attributes:
You can change up the ingredients (fresh if you have it, dry will do fine);
It works to season many different meats, veggies and rice;
You can roast, grill, broil or pan sear it;
You don't have to prepare it more than about 20 minutes in advance.  We always forget to marinate meat overnight.  Adobo rub solves that problem nicely.
Click through for our recipe of this most-delicious and versatile rub.
Adobo Rub
¼ tsp cayenne pepper (fresh) or ½ tsp hot pepper flakes (pantry)
1 tsp cumin seeds toasted (fresh) or 1 tsp ground cumin (pantry)
¼ cup cilantro (fresh) or 2 tsp dried cilantro (pantry)
2 tbl Sweet paprika (fresh) or 2 Tbl Sweet paprika (pantry)
¾  tsp sea salt (fresh) or ¾  tsp salt (pantry)
¼ tsp black pepper (fresh or pantry)
1  large garlic clove (fresh) or ½ tsp garlic powder (pantry)
1 ½ tsp lime zest (fresh) or 1 tsp bottled lime juice (pantry)
2 ½ Tbl olive oil (fresh or pantry)
Toast cumin seeds and then grind them.  Chop garlic and cilantro fine.  Combine all ingredients.  Rub on meats.
Let rest at least 20 minutes if possible, but the longer the rub stays on, the deeper the flavor sinks into the meat.  You can leave a rub on overnight if you want to prep the day before.  The rub can also be stored and kept handy for future use.
Be sure to leave out the last three ingredients (garlic, lime zest and olive oil) on the "fresh" and last two (lime juice and olive oil) on the "pantry" if you are going to store it for future use.
You can use this rub to grill chops, broil cutlets  or season a roast.  In summer, the flavors go well served with a pineapple salsa or on grilled corn.  In the winter, it makes a hearty meal served with rice and beans.
It was delicious, and we actually remembered to take pictures this time.