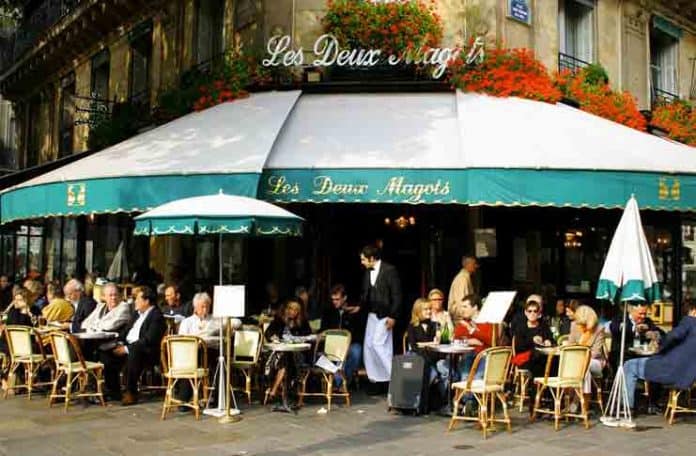 As a leading nation in everything from cars to clothes, France is renowned for its jaw-dropping innovations, and the country's culture continues to pervade the world. On top of universal admiration for brands like Chanel and Renault, there are millions of French speakers around the world. As the world's seventh-largest economy, French is also considered a core business language for entrepreneurs looking for new opportunities in a number of sectors and is spoken worldwide, from Canada to many parts of Africa.
However, of all the things the country excels at, nothing is so closely intertwined with French culture as its food. This is the land that brought us coq au vin, boeuf bourguignon, and the soufflé. It's where sampling escargot and exploring genuine French patisseries are highlights of any visiting foodies. France even invented the restaurant as we know it, establishing the three-course meal progression (entrée, plat, and dessert), and coining common dining terminology including sous chef, canapés and maître d'. The standard of French food is world-famous, and the social practice of French gastronomic meals has even been declared a "world intangible heritage" by UNESCO in 2010.
However, in spite of its impressive history, there are suggestions that French food is starting to leave a bad taste. According to a global 2019 YouGov survey, Italian food is the world's most popular, followed by Chinese, Japanese, and Thai. French only ranks fifth, and although Mirazur in the French Riviera topped The World's 50 Best Restaurants list. Only five French establishments were featured, compared to seven in Spain, and six in the United States. Perhaps the biggest kick in the teeth has been the admission by Philippe Faure, deputy chairman of France's tourism promotion board. He says it's hard to find good French bistros, describing the quality in the provinces as "lamentable".
So does this prove that French food is losing its je ne sais quoi? We examine some of the biggest challenges facing this long-lauded cuisine and explore how its future may look.
French Food intricacies are difficult to uphold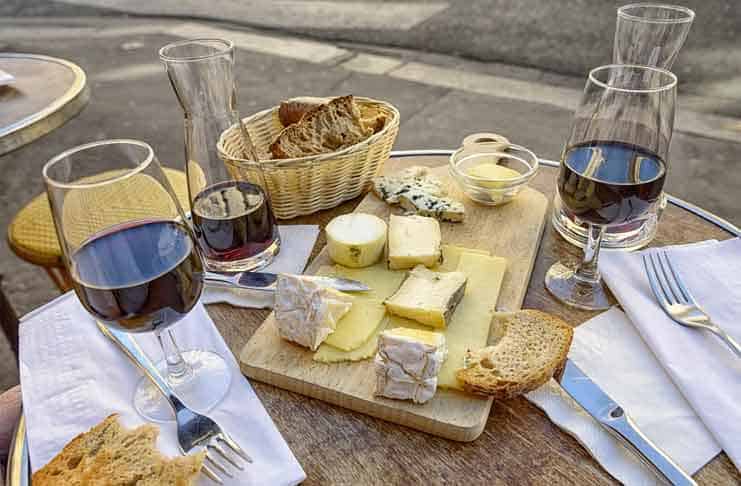 One of France's most notable culinary inventions is the Michelin Guide. First published in 1900, it is since responsible for making numerous French restaurants world-renowned. However, as outlined in a long read for The Guardian, trying to meet these standards has sometimes been to the detriment of French eateries.
Steavenson comments that the Michelin Guide "became a leviathan that focused on one kind of restaurant — those with formal dining rooms, white tablecloths and serried ranks of waiters". As a result, many "[buckled] under the expense of laundering their damask tablecloths to snowy Michelin standards". This wasn't helped by changes to French employment regulations which were incompatible with the French food culture. In the 1980s, French President François Mitterrand increased the minimum wage and reduced the working week to 39 hours. This has since been further reduced to just 35 hours.
With their hours in the kitchen cut, chefs no longer had as much time to prepare food from scratch. Higher wages left some restaurants unable to afford to employ people for menial tasks like peeling and chopping. Instead, they were forced to switch to pre-prepared and frozen ingredients, at the expense of quality. This is why the French government introduced the fait maison tag in 2014. This indicated which restaurants served exclusively home-made food. However, as the Guardian piece noted, there were some questionable exceptions. For example, all vegetables except potatoes were still permitted to be purchased frozen, peeled, and chopped.
Ultimately, the traditions established by French chefs were too difficult to sustain financially. As acknowledged by Faure, the principles of French food and cooking are far more "complicated and costly" compared to other world cuisines. "Pasta, conserves, sun-dried tomatoes, and Parmesan cheese keep for years," he says. "But in a French restaurant you have to have fresh salads, fresh fish sauces [and] delicate fine cheeses." With less time and more outgoing expenses, it's no wonder French cuisine has struggled under the pressure.
Modern Food Culture is at odds with French Tradition
While the dining experience has progressed over time, the French have often stuck to the past. Mainly to customs that were established as far back as the Belle Époque, the Golden Age of cultural innovation between the end of the Franco-Prussian War in 1871 to the start of World War I. "The French, as we all do, lament its passing," says Steavenson. "More than 100 years later, sometimes, as I would glance at a menu rich with foie gras, cream, and beef, I would think they were consoling themselves by continuing to eat it."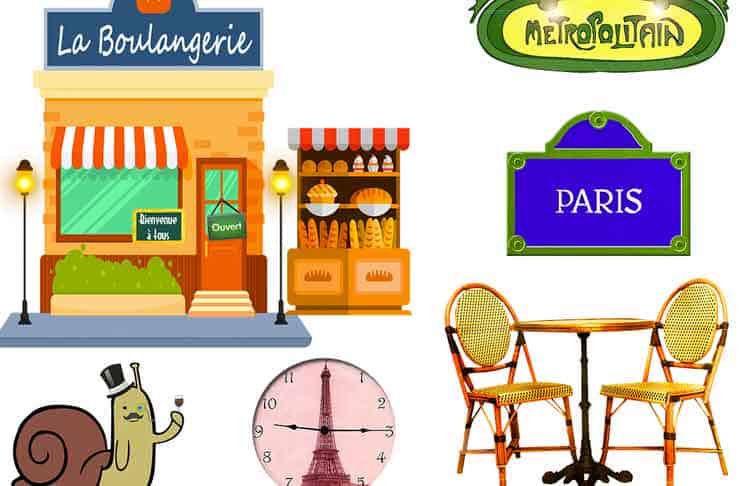 When you consider some of the key features of the current food culture, such as the rise of ethical eating, French food is evidently out of sync. Plant-based diets are more mainstream than ever before—major publications like Forbes and The Economist even declared 2019 the year of the vegan. And these dietary preferences are at odds with the meaty meals that prevail in France. Cambridge's Professor John Keiger says in The Spectator, "the modish trend for organic produce, vegetarianism, veganism and gluten and lactose-free dishes is undermining the spontaneity and bonhomie of a good French meal."
This ties in with another issue he highlighted: the modern diner's individualistic approach to eating. The small, selective menus of French bistros no longer accommodate the huge variety of personal requirements. "Catering to the growing cacophony of dietary requests hardly lends itself to brevity", Keiger adds. He explained that the growing preference for individual meals rather than a shared dining experience goes against the core principle of French food culture.
A French culinary resurgence is happening
This loyalty to tradition has meant that being a creative French cook hasn't always been easy. Everyone from the bakers and butchers to the chefs and charcutiers require specific professional qualifications in order to properly succeed in the food sector. However, as Forbes travel writer Alex Ledsom points out, "[this] can be discouraging and doesn't lend itself towards innovation. The onus is too much on perfection and rules".
Now, Ledsom has claimed that France is staging a culinary comeback, thanks to the increasing influence of global food. "It is now possible in the south of France to find restaurants which don't just offer Mediterranean cuisine (although still a minority)", he says. The country has also seemingly started to keep up with some modern food trends.
Blogger Natalie Lynch praises the rise of vegetarianism in Paris, insisting she can now "have a genuinely gourmet experience". And after years of rejecting the takeaway, France started to embrace food delivery from 2016. This, in spite of the fact that a meal of convenience is nothing like the authentic French dining experience.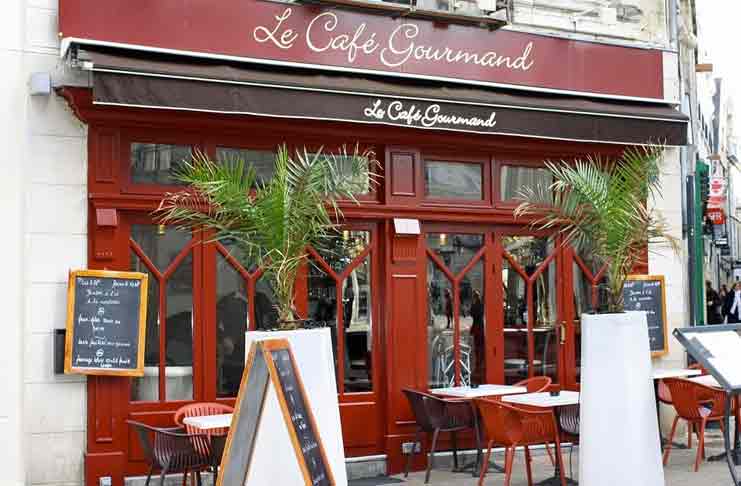 It's debatable whether these are necessarily positive developments. Writer Catherine Rickman has reported on the increasing modishness of French cuisine. She is confident that young Parisians are now "more likely to recommend a sushi restaurant or a taco place than any kind of classic French resto". The number of classic French bistros in Paris has dropped from about 50% to 14% over the last 30 years. This means that those in search of the nation's signature dishes often have to turn to tourist traps or Michelin-starred gourmet restaurants to get their fix. However, Rickman can understand the growth in alternative dining experiences. "if you've grown up with one type of food prevailing your entire life, wouldn't you want something new and different to eat?", she says.
The future of French cuisine
As for where French food goes next, those at the heart of the industry are feeling confident in its direction. In a feature for The World's 50 Best, chef Yannick Alléno insists that "Part of the DNA of French cuisine has always been its ability to absorb other cultures." Perhaps this is best illustrated by Mauro Colagreco, who helms Mirazur. The founder of this French venue that topped The World's 50 Best Restaurants — is, in fact, an Argentinian of Italian heritage. "My cuisine is a reflection of this France, what is multicultural," he says.
Finally, chef Bertrand Grébaut believes that French food hasn't got less popular. He thinks that other cuisines, from Thailand and Mexico to Italy and Spain, are now simply getting their moment in the spotlight. However, prestigious French restaurants overseas — such as Odette in Singapore and Le Bernardin in New York — prove that French cuisine remains hugely beloved and influential. "I don't feel our position is endangered, because I don't think there is such a competition," Grébaut insisted. "Other cuisines [simply] force us to question who we are."