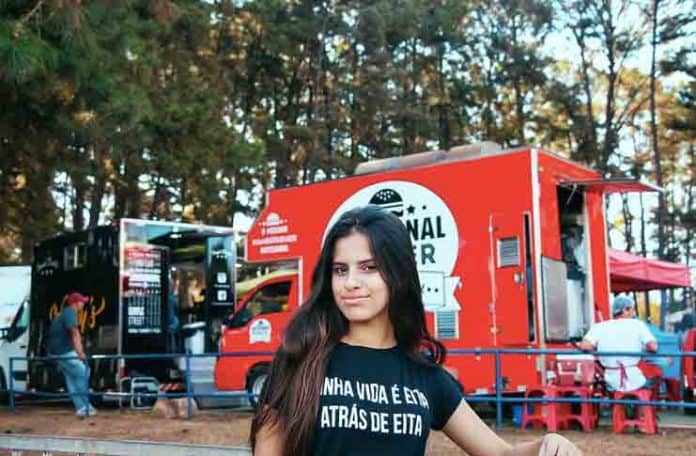 The food vendors in NYC often have a reputation for being irritable and impatient. Whether or not this is an accurate or fair characterization, food truck vendors work hard and serve hundreds of hungry customers every day. While most food truck vendors operate under the "customer is always right" rule, why not be a customer that earns some top-notch service?
Here are some tips for getting the most from your food truck service and being a great food truck customer.
Do Some Research Ahead of Time
Unless you're walking the streets of NYC looking for food trucks, there's a good chance you've done a little research and checked out some of the best places to check out ahead of time. While you're checking out reviews and food truck locations, try to familiarize yourself with the menu ahead of time as this will help you make a decision when visiting a food truck.
If you visit a food truck that you like, write a positive review online!
Don't Hold Up the Line
Good food trucks often have long lines, but more often than not, it's well worth the wait. Rather than spending the whole time chatting with your friend inline, decide what you want to order and have a few alternate menu items that you're willing to try.
As much as food vendors try to keep all items on the menu in stock, some will sell until they run out and the menu is limited as the day goes on. When it's your turn to order, it's okay to ask a few questions but don't hold up the line trying to make a decision.
Do Be Pleasant and Patient
Whether you wait in line at a food truck for five minutes or half an hour, don't complain about the wait once you reach the front of the line. The food truck vendor knows the wait time is long and they're already working hard to serve up the best service they can. Don't complain that your feet hurt or that you're too hot (the food truck workers probably feel the same way, too).
Patience and kindness pay off. You never know when you'll get a complimentary appetizer or just some genuine appreciation from a hardworking food truck vendor.
Do Become a Vendor Regular
The beauty of food trucks in NYC is the abundance and variety. While food vendors, themselves, will encourage you to check out different food trucks, support your favorite food truck by becoming a regular.
If a vendor asks you for feedback, give it, and never hesitate to tell a food truck employee what you love about their service and menu.
Don't Forget to Tip
There are two types of people: those who tip and those who don't. Many customers don't think about food trucks the same way that they view a bar or restaurant, but if you love your service or food, show your appreciation by leaving a buck or two.
Do Use Caution Around Food Truck Crowds
Whether you're walking, driving, or biking near a food truck, watch for crowds or tripping hazards like cords. Personal injuries are more prevalent in crowded areas, so pay attention to your surroundings and eliminate distractions.