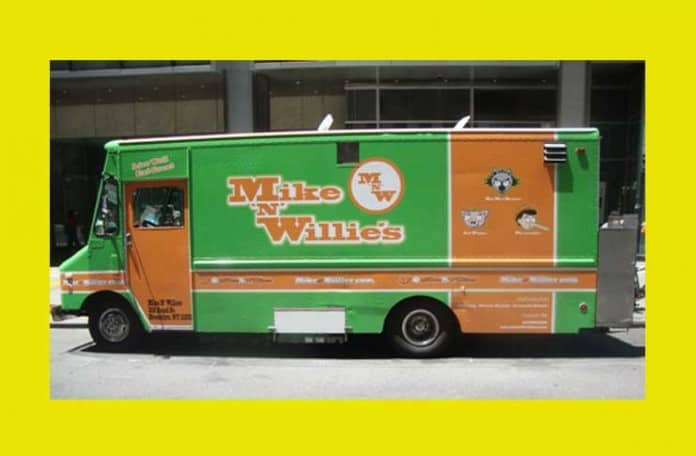 Some people think the end game for a food truck is to open a brick-and-mortar restaurant or store and put the ol' truck up on cinder blocks, metaphorically speaking.  While some food trucks, such as the Dessert Truck, did this, it's becoming much more common for a food truck vendor to open a physical location and keep the wheels on the truck turning.  The list keeps getting longer every day.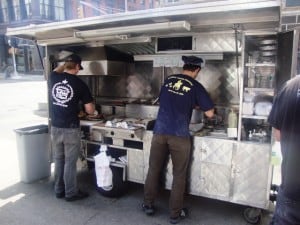 One of the best-known street vendors to open a restaurant is Calexico Carne Asada, the 2008 Vendy Award winner who opened a restaurant in Brooklyn and recently won the Best New Mexican category in Time Out's Eat Out Awards 2010.  They still have 2 carts operating in Soho.  Van Leeuwen Artisan Ice Cream recently opened a store in Greenpoint, and their 2 trucks are still going strong.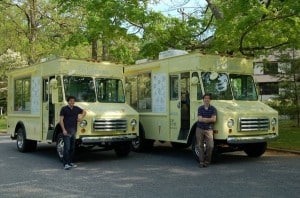 There are some other food trucks in varying stages of opening retail establishments.  Lev Ekster from Cupcake Stop told me they are taking space in the upcoming Limelight Marketplace.  Le Gamin also opened a restaurant in Greenpoint, and have now sent their truck on a cross-country trip.  And the latest to take the plunge is the NYC Cravings truck, who have reportedly signed a lease for a new food court scheduled to open in Koreatown later this year.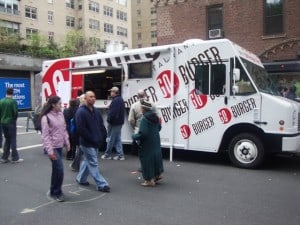 A few restaurants have taken the reverse route (pun intended).  Go Burger, the new food truck hitting different street festivals each weekend, was created by the people behind the BLT restaurants.  And just yesterday, Cafe Habana confirmed they will have a food truck, Habana Outpost, opening soon on the Upper West Side near the American Museum of Natural History, one of our all-time favorite places in New York.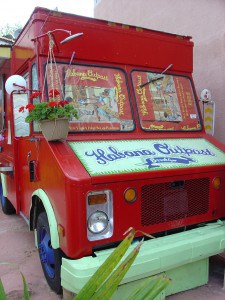 Both of these types of expansions make sense.  A retail restaurant or store can provide some financial cushion for a truck vendor during the winter or bad weather, when significantly fewer people want to get their food outside.  Operating a food truck is also a fairly difficult proposition, with truck repairs, finding good spots to sell, permits and licenses, and police/other vendor harassment being some of the fun things food trucks deal with regularly.
For restaurants, a food truck can provide a second source of income, as well as expand a  restaurant's "brand" in the marketplace.  When times are tough, people want cheaper alternatives, which a food truck can provide.