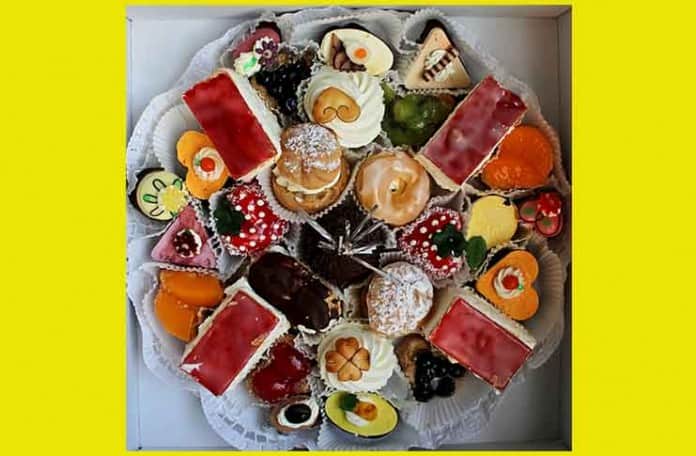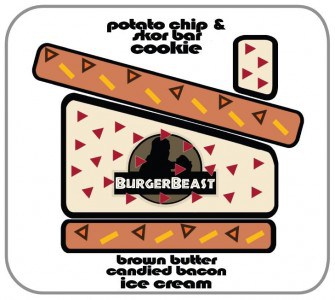 We've often relied on Burger Beast for info on the latest and greatest burger-related food trucks in Miami and South Florida.  They clued us in on the Grill Master Cafe, Mamita Linda and Ms. Cheezious, among others.
So it was natural when Coolhaus expanded to Miami, they would hook up with Burger Beast, a local legend.  Coolhaus and BB teamed up to create a new ice cream sandwich that best represented the Burger Beast aesthetic.
The Burger Beast Ice Cream Sandwich has Potato Chip & Skor Bar Cookies sandwiching a slab of Brown Butter Candied Bacon Ice Cream. To those who have tried it, the sandwich is as divine as it sounds.
And the best part?  You can get one too!  Click through to find out how.
We were told the Burger Beast would be available after the New Year at all the Coolhaus trucks in Austin, Los Angeles and New York, as well as the store in Culver City, California.
You can find Coolhaus here:
Facebook: COOLHAUS Ice Cream Sandwiches
COOLHAUS: @COOLHAUS
COOLHAUS New York: @CoolhausNY
COOLHAUS Austin: @CoolhausATX
COOLHAUS Miami: @CoolhausMIA
If you're in South Florida and want recommendations for where to find the best burgers and/or food trucks, the Burger Beast website is here.  I believe he is going to L.A. too at the end of February.