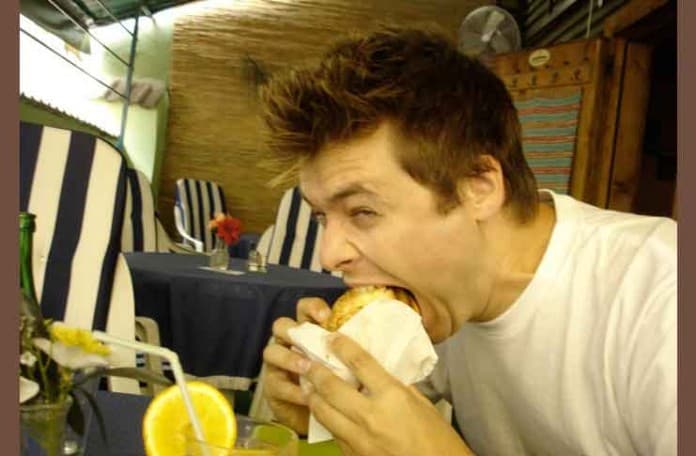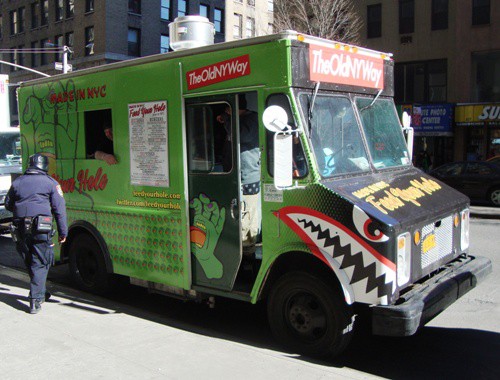 With this hot summer weather, Feed Your Hole has decided to introduce a new slider menu.  Sean told me that he finds people don't want to eat monster sized burgers in the hot weather, so he has come up with 5 different types of sliders.
One of the sliders – the Syc Fck – was featured for a short period of time back in April, which we wrote about here.  On the new menu, Feed Your Hole is selling one slider for $5, two for $8 and 3 for $10.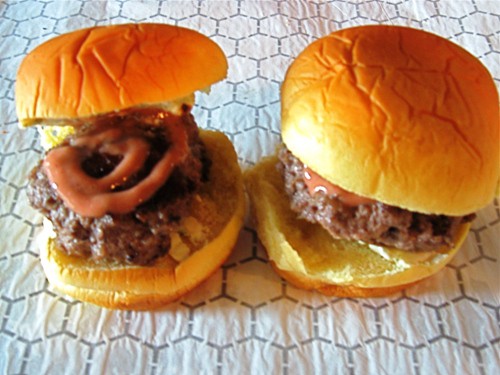 Click through for descriptions of the new slider menu, which includes the Cheddar Boss, Mini Nut, Bourbon Mes and Le Bleu, in addition to the aforementioned Syc Fcks.
We also have news about when Feed Your Hole will be back on the street.
If you follow New York Street Food or Feed Your Hole, you know they had serious mechanical problems, and had to buy a new generator for the truck.
Sean told me they are currently installing the new generator in the truck, and hope to be back on the street by Thursday or Friday with the new slider menu.