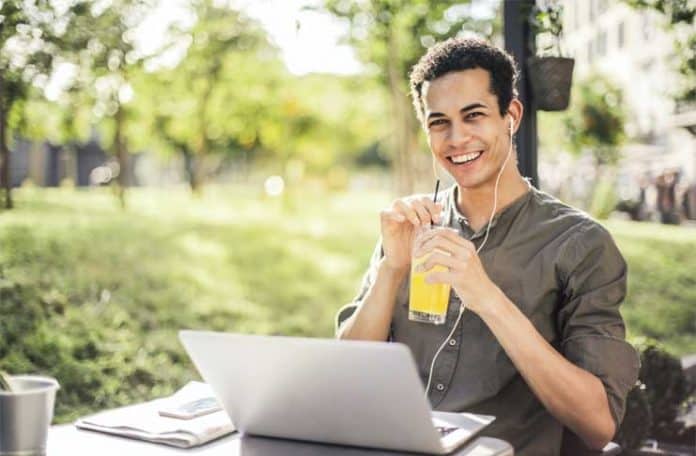 Cannabis and derivatives such as CBD oil are trending big time in the USA and Canada as a result of a growing wave of legislation in favor of legalizing the use of cannabis and derivatives. Canada is leading the way with Cannabis 2.0, but not far behind is the United States. A growing number of states in the US are drafting and passing legislation in favor of legalized cannabis use.
As a result, there are huge business opportunities opening up in new markets, not least in the food and drinks industry. It has long been recognized that fusing cannabis into edibles such as cakes, brownies, chocolate and other yummies is a neat way to enjoy it, especially for non-smokers.
Cannabis derivatives in food
Both CBD and THC are being added to all sorts of food products, of that there is no doubt. Even in markets such as the United Kingdom where cannabis remains illegal and legislation covering CBD is extremely strict, the market for edibles and drinkables is seeing explosive growth.  
However, with the continuing advances being made in nano-emulsion technology, could Cannabis drinkables soon become as popular, if not more popular than cannabis edibles? This growth is being led by slicker marketing campaigns and publicity but, perhaps the improvements in better tasting formulations is attracting a lot of the growth in the market.
Nano-emulsion Technology
Prior to the development of, disguising the bitter and weedy taste of cannabis and derivatives was extremely difficult. It was expensive and in certain products it was almost impossible to mask out the taste. So where might this lead the potential market in drinkables infused with cannabis-based ingredients?
Let's make a start with the most basic product in drinkables – the bottle of water. Nano-emulsion has made it possible for manufacturers to create a tasteless, aroma less, and scentless solution that is completely soluble in water. As a result, cannabinoids are able to be added to existing drink formulations without it being noticeable to the consumer. Soft drinks such as tea, coffee, and fruit-based bottles drinks now have the potential to hit the market by storm. Will alcohol be infused with cannabinoids? I wouldn't bet against it!
According to recent reports, continued growth is forecasted over the coming years. Indeed, further research by Transparency Market Research (TMR) forecasts the cannabis drinkables industry to be worth as much as $14.91 billion by the end of 2025. In 2016 the market was worth a 'mere' $6.87 billion; the forecast is for almost 200% growth in less than 10 years. It is largely thanks to the development of nano-emulsion technology in the pharmaceutical industry and the cosmetics industry upon which this exponential growth prediction is founded.
Cannabis Drinkables in the US and Canada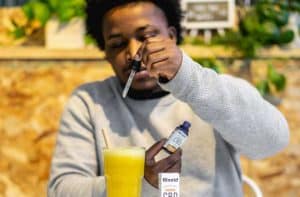 Results from Mintel consumer research indicates some 59% of Canadians are either interested in using or are using edible and drinkable products which contain cannabis derivatives. Additionally, some 65% of non-users of ingestible products – food and drink – are interested in trying them out if and when they are available on the market.
In states of the US where cannabis has been legalized, as well as in Canada where cannabis use is legalized, THC beverage consumption is on the rise. In conjunction with edibles, cannabis drinks offer a discreet and reliable delivery which bypasses the health concerns of many consumers.
Edibles Vs Drinkables
Increasing numbers of CBD and THC companies are beginning to manufacture, launch, and market edibles – which are usually sold in the form of gummies or chocolate – and drinks. Additionally, an increasing number of larger, more well-established drinks companies are forming partnerships with cannabis companies.
For example, recently the company Lagunitas, owned by brewing giant Heineken has teamed up with Cannacraft to bring cannabis-infused drinks products to the market. This is just one of many partnerships that are being formed to take advantage of what could turn out to be a huge, huge global market once legalization follows in other jurisdictions around the world.
Many Cannabis (CBD and THC) companies opt to launch both. However, a growing number of larger, well-established beverage companies are partnering up with Cannabis firms. With such partnerships being formed for marketing and distributing cannabis-infused beverages, it may be sooner, rather than later that drinks become the most popular of all cannabis-infused ingestible consumer products.
Until then – if you're looking for good places to buy edibles in NYC – check this post of ours.