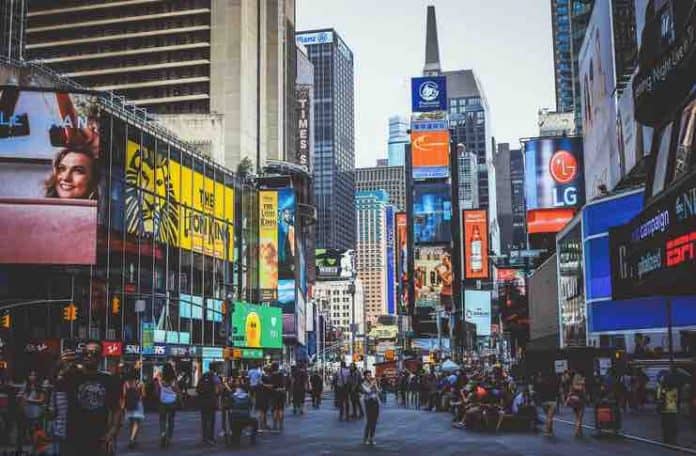 CBD products are the talk of the town in today's time. But none are so more widespread in their variants other than the edible types. Perhaps you haven't tried it out yet for yourself; we so do think that you have at least heard of it from people who talk up certain such products. It helps you relax, it eases your mind, it renders you to sleep better, and you can all do that without getting high. You can hear so many good things about CBD, but that statement is what we think best promote its products. CBD can give you tons of health benefits, and it does not make you high – which is the precise reason why you can now find tons of CBD-infused foods and drinks available today, both online and offline. If you want to purchase some CBD-infused foods online, the website listed in this guide is the best options. Otherwise? Let's continue below!
Let us say that you live in the big apple, and you find yourself searching for the best places where you can get edible CBD products. Great news for you! You are exactly in the place where you want to be to answer that very notion of yours. Within this article, we will show you 10 of the best sites wherein you can find excellent quality CBD edibles in New York City.
Here are the top 10 places in New York City to get high-quality edible CBD products and their specialty:
CBD Fudge Sundaes in Van Leeuwen
You can find this excellent store in Van Leeuwen at 175 Ludlow Street. It is an ice cream shop that offers different variants of flavors and styles. They have also made their name by occasionally hosting one day CBD pop-ups. At those select dates, they mix in the crowd favorite vegan ice cream with varying levels of CBD, producing an extravagant CBD fudge sundae for the people! In this shop, you can purchase desserts that are spiked with CBD oil. Not only that, you could take your time indulging in it as you relax in their mountain of comforters. Indeed, this place can be heaven for some of us.
The Daily Hit CBD Oil in CAP Beauty
CAP Beauty has successfully made its name in New York's wellness scene. It didn't also take long for them to dive headfirst on CBD hype when it was still relatively fresh to our ears. Now, they offer a variety of culinary menus that are all able to be spiked with CBD, such as salads, soups, and even steaks. If you want a CBD-filled fine dining experience, we highly recommend that you try this out.
Chloe CBD Brownies in Sweets by Chloe
Now, in case you are more of a sweet tooth, then perhaps Sweets by Chloe would fit you in more perfectly. Located in 185 Bleecker Street B, New York, this place is where we recommend that you get your CBD brownies. Freshly baked, deliciously made, and all are containing the great benefits of CBD, what more can we ask?
CBD Soda in Cannabinoid Creations
Are you looking for a drink instead? Perhaps you would like to drink your CBD instead of digesting it by way of food; then this shop is for you. This Michigan-based soda and water shop sells an entire collection of "pharma-grade" CBD sodas, which features varying flavors such as cartoon cereals, grape limeade, and even honeydew melon. Not only that, but their water can also be infused with CBD if you do wish so. Hydration plus relaxation to the fullest is what this shop brings, and we dare you to try it.
Pot Luck Cocktail in 5th&Mad
Are you going out for a night of drinking with your friends? Why not spice it up a bit by infusing CBD within your drinks? If that is what you want, you can easily find this excellent shop in the Midtown Bar. Indulge in such beverages like gin, Midori, citrus juice, and cocktails mixed in with CBD oil. Hearing that sentence alone should already get you fired up for a truly magnificent night of partying. 
CBD Candies in Weed World Trucks
Candies will never go out of style. And with the new method of infusing CBD within your average looking candies, these sweet things could only get more interesting. If you feel intrigued about such candies and want to try it out for yourself, we invite you to drive around Manhattan and find this shop. Their CBD candies are top-notch and indeed well worth the try.
CBD-Infused Coffees in Caffeine Underground
You can find Caffeine Underground and its excellent caffeine CBD products in Bushwick. Take a sip of their exquisitely made coffee mixed in with CBD oil as you take in the sounds and relaxation brought by the very place itself. Not only that, but this coffee shop also hosts different seminars and even schedules musical events and open mic sessions.
CBD Gummies in Clover Grocery
Find this shop peacefully residing in the area of Greenwich. Clover Grocery can be your one-stop shop for some of the most popular CBD products available today. Purchase the likes of CBD gummies, coconut oils, gums, and so much more in this shop because they have plenty, and they are all outstanding. 
Hemp Oil Chocolate
As soon as you hear of the word chocolate, your mouth could already water up. Mix in the wonders and intriguing promises that CBD holds, and the experience could genuinely be divine. There is no better place in New York wherein you can try just that than the Sedona, California-based vegan chocolate shop, Lulu's Chocolates.
Craft Beer With CBD in Craft Beer & Smoke Shop
None can resist the incredible pull of beer – especially when it's ice-cold. Now, mix it in with CBD oil, and honestly, none can ever be better. Beer aficionados and casuals alike, if you want to try out this divine mixture of excellent tastes and effects, go to Williamsburg now and find this very shop. Enjoy a night or day of craft beers while vaping and smoking if you want to, only here at Craft Beer & Smoke Shope Williamsburg.