MY STORY STARTS
I have worked since I was 15 years old. Taking a break from the work world to raise 3 children then returning when I realized they were in school all day and I had no purpose. So, I worked at the school. 
My education was extensive in the school of motherhood. Wifery and doing for everyone but myself. 
When I my marriage ended, and my kids were grown adults I found myself working full time doing whatever I could. 
I was a successful cheer and dance coach. Territory Manager selling cheer and dance uniforms and camps. 
Expert driver. House manager. Personal Chef and baker. Event planner and miscellaneous of whatever else I could do for everyone.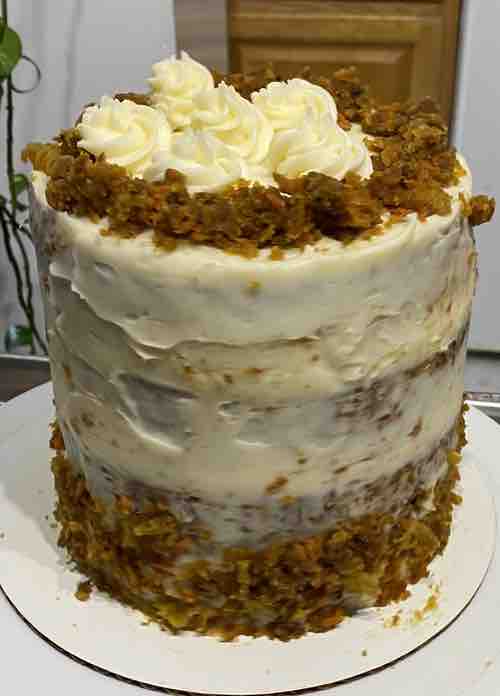 The only job I could get was an assistant manager at a dance store in NYC. Working in retail was great. I was in an environment that was youthful, creative and in the greatest city in the world. 
Pay was awful but manageable. If I had a second job. 
Bartending found it's way into my life. 
Waiting on tables was one of my first jobs as a young actress. 
Retail had me type cast for several years then hallelujah I was able to obtain a job where I could sit and be off weekends. 
Executive Admin. Basically I was hired as a receptionist in a corporate office. 
Lovely office and nice people. Was promoted to HR Coordinator and Office Manager. 
Then Covid happened. 
After a year of being unemployed and finding no one wanted to hire me I went back to basics. 
My love for food and cooking and lots of free time I found my love of baking again. 
My grandmother taught me to bake…from scratch. 
Donuts, coffee cake covered in the best crumble ever. Sometimes with a custard filling. 
My grandma lived with us for a while after grandpa passed. Her love of baking were the moments I remember most. 
Grandma's presence was so underappreciated at the time yet now I know how to sew, I can hook a crochet and knit a scarf. All of this before YouTube. 
Now that I know I am not welcomed into the workforce any longer I will create my own space. 
Let's do this. The decision was made and Be a Betty by faith was born. 
How did I do it? 
I don't know. I'm just doing it now and I am sharing everything.  
What to do
How to do it
What not to do
All my insecurities and fears are now being challenged and will be in print. 
Who's Betty?
Betty was my mom. 
A Betty is a pretty lady that has so much to offer, and some have no idea. 
My mom wasn't the best cook in the world yet growing up that's what we knew. We thought she was the best. 
Betty was a housewife. In the 50's that's what most women were and took that roll proudly. 
Mom wanted to me a math teacher, but Dad wasn't having any wife of his working. 
An underappreciated, underpaid and often neglected career. She did her best. 
She was more than a housewife. She was a pretty lady that really could do anything she wanted. It just wasn't the right time for her to explore the options she could have had today. 
She didn't know she had a voice. 
Now I was a housewife too. Raising 3 children and being the stay-at-home Mom. The class mom, team mom, PTA president cheer coach I was able to do much more. 
The many careers I did hold always brought me back to food. 
Many times, I wanted to go to culinary school and even worked as an Admin at the California Culinary Institute in Pasadena for a very short time. I loved it but ate all the student's homework. 
Formal training was not for me. My on-the-job training was my own kitchen feeding those 3 children and hosting many many events. 
During My last few years in a corporate office, I was the one that brought in treats and announced cake in the kitchen. 
Candy and sweets were always displayed at my desk and devoured. 
Writing and reviewing food became a mini second career for me.
A few months ago, I reviewed, under covid regulations e. Terra kitchens. 
This wonderful concept of supporting people like me. 
I always saw myself having a cute little shop. Baking and serving happiness in a bite. 
Maybe a food truck or bicycle cart riding around NYC selling my treats. 
I Began with hosting/catering small parties as we started to gather again. 
Here I am:
I researched and researched but more than anything I kept baking. 
Love is a gift that is easy to give so I sent family members smashable hearts. Some shipped successfully but most arrived as a broken heart. Tasty all the same. 
Cake pops were the best as I could package individually and safely. 
Safety is very important and individually wrapped in the cutest packaging has been my quest.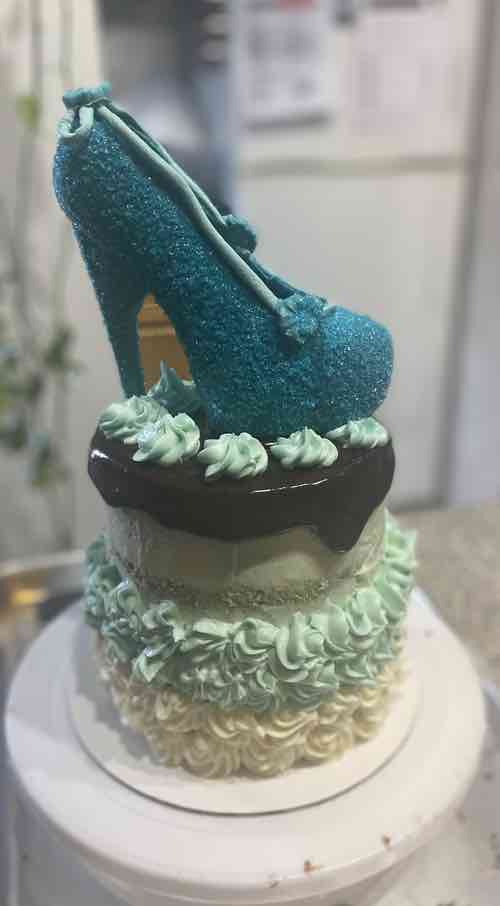 Taste is number one and pretty follows that. 
Keeping it personal and assuring that care and love go into every order. 
Starting My Home Baking Business
Now I have applied for a home-based business, but I live in a small one-bedroom in Astoria. Lovely as it is, let's be perfectly clear. This is NYC and we don't have separate kitchens or large ones. 
Organizing constantly and realizing I cannot do a home-based kitchen. 
e.terra inspired me to pursue this dream I use, and a commercial kitchen is the only way to go. 
I recently applied for my LLC and after constantly checking NY.gov, I keep asking the questions. What do I need to start a business? 
My food handlers' certificate has been secured for years. 
Another must.
Filing for my EIN so that the IRS will like me. 
Now that I had begun to be official, I am being inundated with mail congratulating me and asking for money. 
Thoroughly reading and rereading. This is where details matter. I am discovering what is important and what is unnecessary. 
Many many sites will tell you they can help you do all of this…for a fee.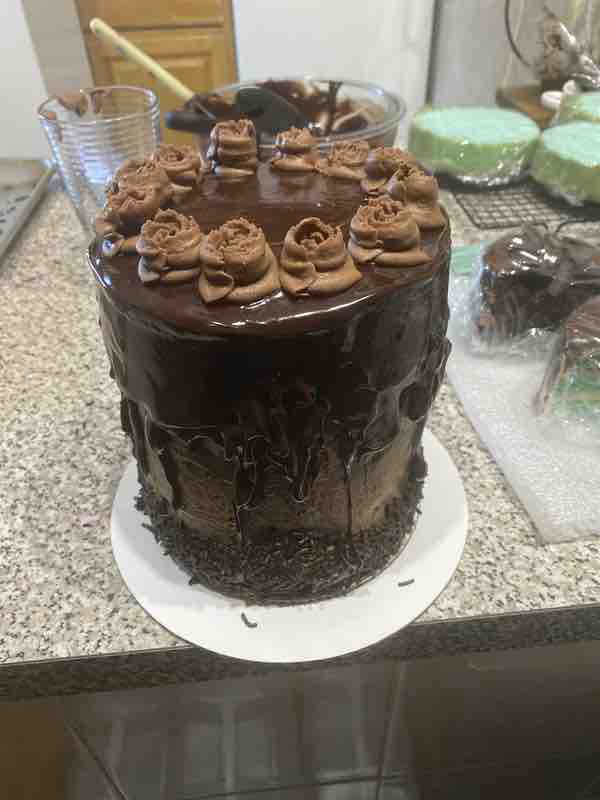 I filed my LLC myself. Saving a chunk of moola.
EIN is free.
DBA? Not sure if I need that but that's a question I will get answered soon. 
I had created a website a year ago when I started thinking about this but discovered I don't know how to make a successful website. I went to a few of the big-name sites and created what was awful and disabled them, after paying for a bit. 
Hardest thing is to make decisions…like in life we hold onto things longer than we should. 
Follow up on these fees. 
Cancel programs you don't use or need or don't understand. 
You can always go back. They are always happy to take money. 
But make it right for you. 
Social Media is my friend but not always friendly. 
I sold some of my items to friends. This was great…I love my friends, but I love them so much I tend to under charge. 
Also, those broken hearts well…broke my heart. 
I am not completely inept in technology, but I can't seem to post enough to be trending. 
Pics are from my iPhone and sometimes taken in a light box I got from Wish. 
I started baking as a business about 6 months ago. Now I am doing this for people that aren't related. 
Follow my journey here on Instagram!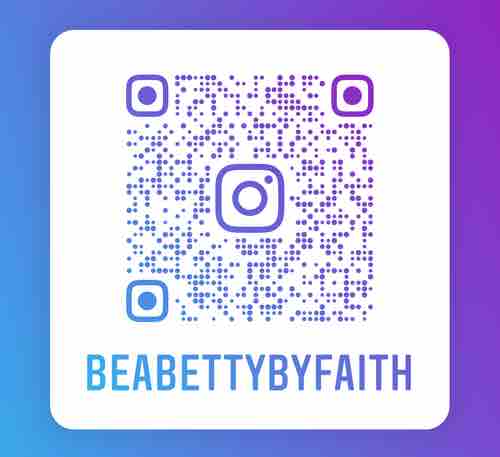 Living and loving in NYC, food has been a passion of hers. East Coast to West, Faith's goal is to explore and learn with the contribution of other like-minded foodies. Faith Rein has written for 2Girlsfromabar@blogspot.com. Youtube channel – faith.rein, love food love faith. You can find her @: Faith.rein/facebook (always looking to add friends) / faith rein@twitter / faith.rein@instagram / faith.rein@gmail.com