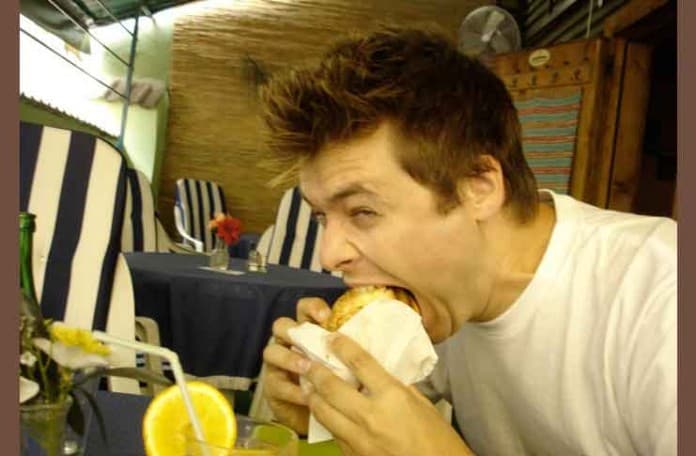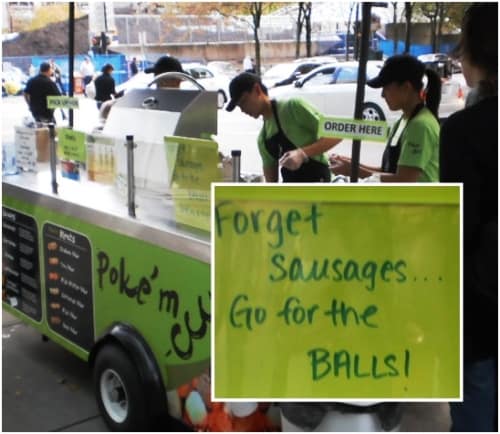 That's what it says on the Poke'M food cart in Vancouver, which was recently featured on the Vancouver Street Eats website.
From VSE:  "Combining the old with the new street hawkers Poke'm way- serving the simple oriental snack of BBQ meatballs with toppings that will stir your curiosity. YUM!"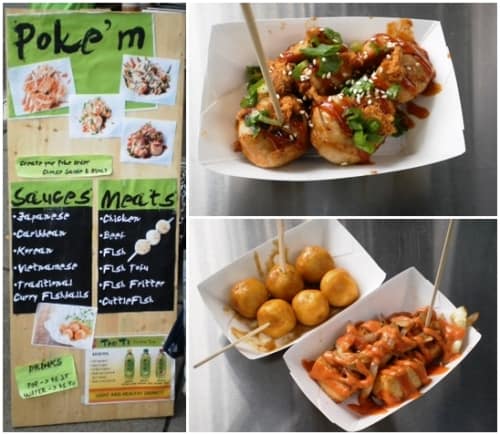 Choose your balls: beef, fish,chicken, fish tofu, cuttlefish or fish fritters.
Choose your sauce: Caribbean, Korean, Japanese,Vietnamese, or traditional curry fishball sauce.