If you enjoy shortbread biscuits, it can be challenging to resist the allure of their decadent, buttery flavor. These old-fashioned Scottish sweets taste fantastic. If you never tasted one before – try these cookies if you're hungry and looking for a fast snack to satisfy your sweet cravings.
The best shortbread cookies brands have many variations of shortbread cookies, which are famous throughout Europe and America. This small bread biscuit stands out for its buttery flavor and crumbly texture. Chocolate shavings, vanilla extract, or citrus peels like orange or lemon are frequently used to flavor them.
A Healthful Option of a Shortbread Cookie
It may be difficult to imagine that these amazing cookies have such few ingredients, given how great they taste. One serving of shortbread biscuits contains 140 kcal and 12 grams of carbohydrates from flour and sugar. A cookie has zero grams of trans fat and one gram of fiber.
Break your cookie in halves, then top it with nut butter to make it even more nutrient-dense. You could combine a few of these delicious cookies with a slice or two of fruit for a quick and wholesome snack. 
Here are some suggestions for picking the right shortbread cookies:
Find Your Preferred Flavour:

Shortbread cookies come in many different types. If there is a particular taste you want, consider purchasing a few boxes from a shop that sells handcrafted varieties. The flavors range from butterscotch, maple crunch, and even vanilla to chocolate cookies with

choco chips

.

However, you won't be disappointed with this delicacy because it tastes great regardless of the flavor you pick. If you're confused about what kind of cookie to buy, stick with the original flavor. It is frequently offered at most supermarkets and specialty stores and typically has a vanilla, chocolate, and lemon taste.
Check For Special Packages Around The Holidays:

Numerous vendors offer enjoyable and cheery snacks and packagings over the holidays. A customized box of shortbread biscuits could brighten your dear ones' day. Order your batch of cookies at least a few weeks before the holidays if you wish them to be delivered on time.

Look For Free Delivery: There is still hope if you're having trouble finding good shortbread biscuits in your neighborhood. Online shopping may be very economical, especially if you can get free delivery on large purchases. Before purchasing, read the description for further information, as some merchants provide free delivery to specific regions.
Look For Bulk Suppliers:

Several large packets of shortbread biscuits can be found in various shops. A box of six to seven well-known flavors, including chocolate chip, lemon, and butterscotch, is available from several online vendors. Some vendors also offer deals on large boxes in bulk to help you get more treats for your money. 
Final Thoughts
Shortbread cookies are a treat for the soul! Always research and buy only from the best shortbread cookie brands to truly savor the warmth of these treats. The above points will help you find the best possible deal regarding these baked goods. If you are already fantasizing about a cookie in your mouth, then hurry up and head to the nearest online or offline store.
Finally, if you prefer to try your luck with cooking your own shortbread cookies at home – here's a clip with a recipe:
Want to read more of our latest posts? Check out our guide on how to customize your food truck, the Japanese Cuisine in New York you need to try, or our post about the health benefits of eating oats and oatmeal.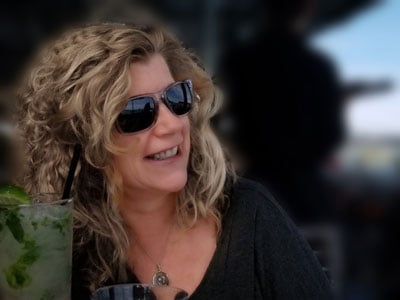 Kate E. O'Hara is a New York based freelance writer and photographer who loves all things food—especially the people who make it and market it. Her writing aims to capture the essence of the food experience; the stories that go well beyond a plate of ingredients. In addition to her love of food, Kate is also known to have a hankering for red wine and craft beer.