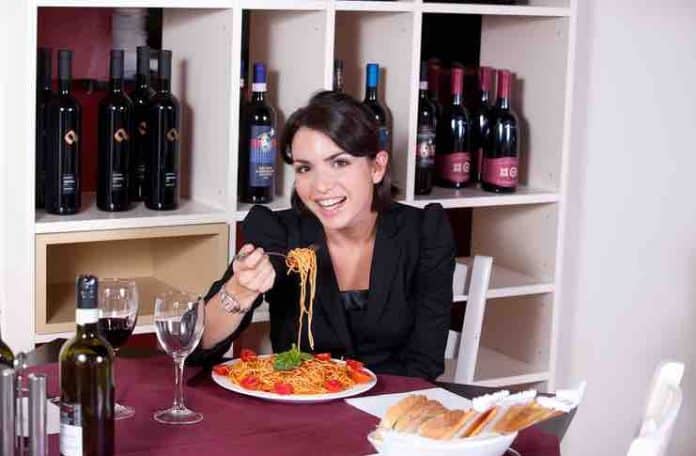 Searching for a few useful tips for making gravy for your next big dinner? Who doesn't like a good gravy with their roast? It is the essential addition to a plate whether you're having beef, pork, lamb or chicken, and many people love a dose of it on their fries too! 
It's a great way of adding taste to a meal without taking too much trouble, and it's quick and simple to make your own special sauce. If you use shop-bought stock that's fine, but you may still come across the problem that those of us who make our own gravy encounter: too much salt.
Below we will look at how to make it, and also how to reduce the level of salt with a few different methods. Let's get things started!
Useful Tips For Making Gravy:
1. Make It Less Salty 
There are many ways to reduce the salt level or mask it according to SimplyHealthyFamily.org where you will also find some excellent tips on making gravy and other cooking ideas. The first is to add a small amount of sugar to the mix. 
This will work but may also add sweetness which may not be wanted. Another method of reducing the taste of salt is to add lemon juice. This will have the opposite effect of sugar and is a preferred method for many.
Making a Less Salty Gravy Recipe:
However, the method we like best is one that sounds strange but actually works, so here it goes: take a potato and chop it into several pieces. Put the pieces in the gravy while you simmer it for a few minutes.
15 minutes should be enough as the potato will absorb a large amount of the salt. Once done you simply take the potato out of the gravy and there you have it: A delicious taste with a lesser salt content! This is one method that really does work so check it out and see.
2. Make A Different Gravy for Different Meat 
Making gravy is simple, but there are some things you need to do to get it right. It needs to be the right consistency and some people prefer it thick while others like a thin gravy.
We like it thicker and sauce-like, which is the way it will turn out when you follow this Jamie Oliver method of making chicken gravy that is perfect. One of the most popular TV chefs Oliver is always worth checking for great tips and has been behind the boom in popularity of cooking in the UK.
The special sauce needs to vary between meat, and while the chicken gravy will be fine with poultry you need a different type of gravy, one that reflects the meat, for lamb, beef and pork. Each has its own different flavours. Here's a brief method of making meat gravy.
3. Make it with Corn-Starch
When your joint or bird is cooked, take the oven pan and pour the juices – the dripping – into a jug or other container. This is the basis of your sauce and will provide the taste to match the meat. 
Make sure you scrape the base of the oven tray for harder dripping. Now add a paste of corn-starch made with half a cup of water and four tablespoons of corn-starch and whisk while heating. Keep adding drippings and corn-starch until you're satisfied with the consistency and there's your gravy. It really is that easy, and you'll enjoy it to the full.
Our Favourite Meals Are With Delicious Gravy
It's a fixture on our favourite meals and has become a Sunday roast constant. We all love a good roast beef dinner and with gravy to suit it's a touch classier. If you make your gravy in the way mentioned above, you'll get into the hang of using those formerly discarded juices for this purpose and never buy pre-made stock again.
It's a job that takes just a few minutes while the vegetables are cooking and one that will be appreciated by your family or guests when they sit down to a delicious dinner that you have cooked with homemade gravy. The satisfaction of knowing you did it all by hand is also something you should savour.
If you haven't made your own gravy before there are plenty of tips for you to check out and remember our advice on reducing the salt, so enjoy cooking your next meal with your own gravy. 
Want to read more of NYSF's posts? Check out our 3 easy breakfast ideas, or the 3 things that make healthy Ice Cream "healthy".