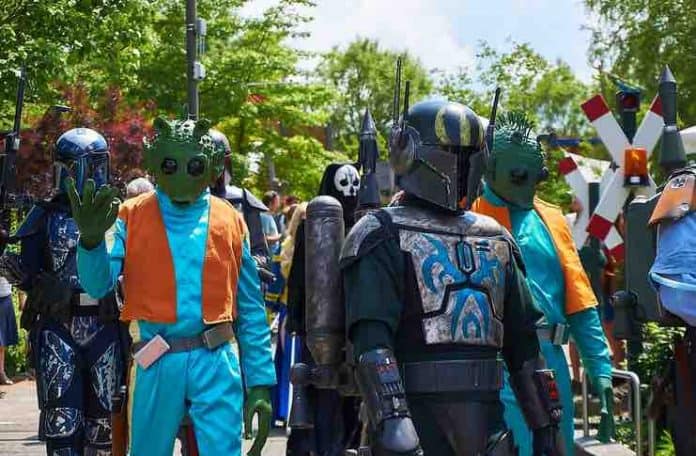 Planning to organize a cool Star Wars Party? Well, you reached the right place. In 2020, we missed many moments we'd often have people over and throw a party. From Christmas to birthdays and July 4th in the summer, we have many opportunities throughout the year to throw epic parties. You don't even need a holiday to invite friends over when you can make a themed party and have it that way.
As you make your way through 2021 with the hope of throwing the ultimate party, we're here to help. When it's time to open your doors and invite people in, you'll want a theme that is creative with endless possibilities – Star Wars.
Over the last several years, we've seen five new Star Wars movies and the hit television series, The Mandalorian. Why not celebrate the love of the iconic franchise by hosting a themed party? Our guide to creating the ultimate Star Wars party is for any age and will make your gathering a hit.
Your Ultimate DIY Star Wars Party Guide:
The Invitations (Age Dependant)
Depending on the age of the party group, you might want to send out invitations. Your invitation will be the first glimpse of the party theme, so don't forget to add Star Wars elements to it. This is the first part of letting your creativity shine.
Food and Drinks
Star Wars is a fictional series, so serving food and drinks from the movies and series will be more challenging; even if you can have a few snacks that resemble meals from the franchise, it can be enough to match the theme.
For a drink idea, try the classic blue and green milk from Star Wars (Episode IV: A New Hope). Although the actors drinking it may not have enjoyed it, a little bit of food coloring with creative recipes and you can have a delicious and refreshing drink.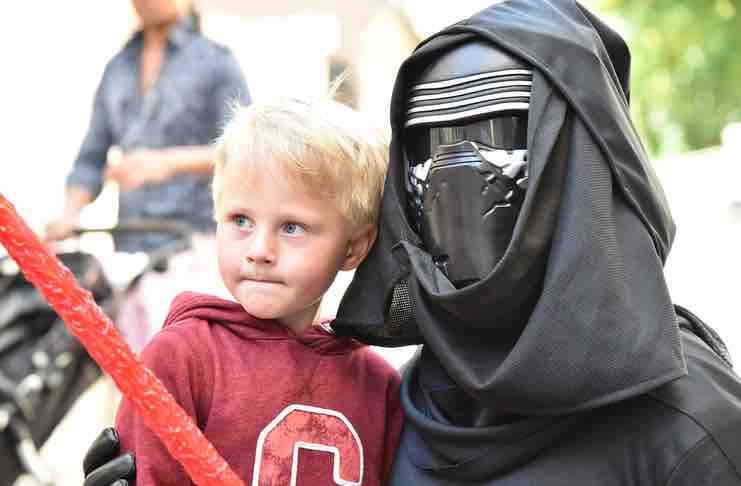 As for the snacks, you can do something simple with decorating cookies, cupcakes or a cake. Create mini Death Star sugar cookies or add the main characters' faces onto the top of a cupcake.
Decorations
Of course, a themed party wouldn't be complete without decorations. Luckily, there are endless ideas for Star Wars decorations you can come up with.
To start, Star Wars takes place in a galaxy far, far away. So, it would make sense to turn the walls into space. If you already have dark walls, you can tape white dots and stars to give the illusion of the galaxy. You could hang black sheets over the walls if you don't want to tape anything directly to the wall. Don't forget to add some planets in there too.
Of course, you'll want to have the iconic line, "May the force be with you," somewhere in your home. That could be an excellent entrance or exit sign for your guests to chuckle at.
If you want to go full out, you can also purchase or rent (or make your own) cardboard character cut-outs to have for your guests to interact with. Having a few different characters can make for an excellent photo booth area for pictures.
The great thing about a themed party like Star Wars is that the options are almost endless for decorating and having fun. It can also be a good excuse to rewatch the movies for ideas too.
If you decide you want cool catering for the party – you should try our food truck catering options.