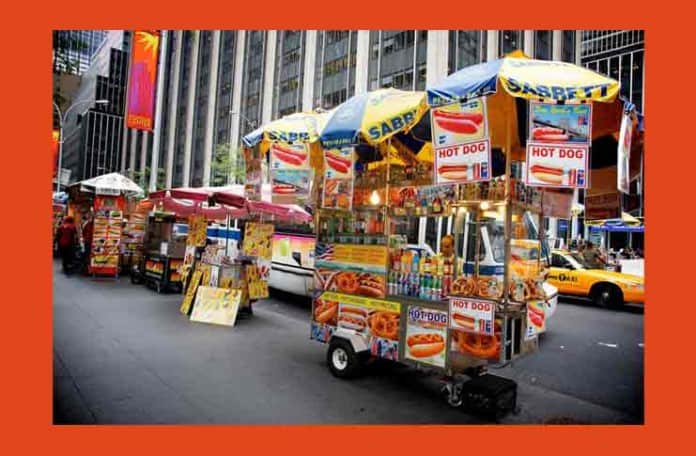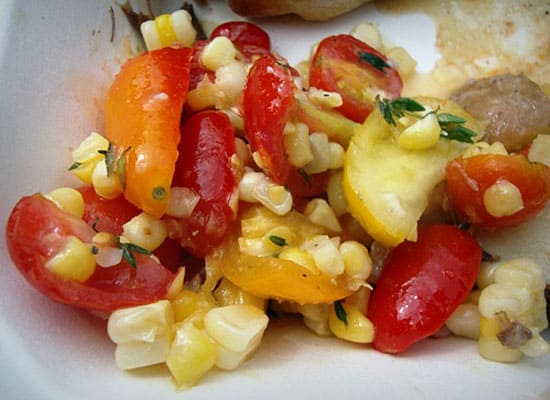 You may have noticed over the past couple of weeks that we have been putting a credit on each of the photos used on New York Street Food.
We apologize if this is annoying or distracting, but as street food gets more and more popular, people have been using our photos without giving any credit, as if it was their photo.
This usually happens a few times a month (that we know of), and it seems to be getting worse.  At this point, we have a pretty significant photo library, with 2.5 years of daily street food lunches, many desserts, and lots of vendor carts & trucks.
When we eat someone's food, we give them the appropriate credit.  If you're a vendor and want to use one of our photos, all we ask is the same courtesy in return.  A photo is a product of our hard work, just as your food is the product of your hard work.  A simple credit such as "photo courtesy of New York Street Food" or something similar is appreciated.
If you are not a vendor and would like to use one of our photos, please ask first.  We're reasonable people.  Please email perry@newyorkstreetfood with your request.