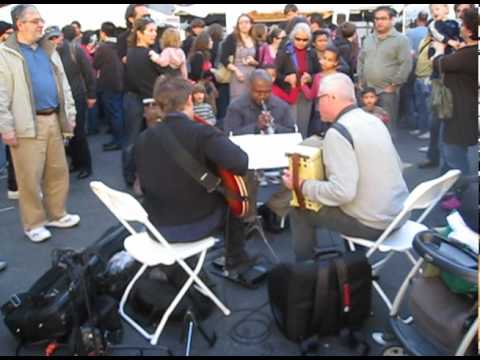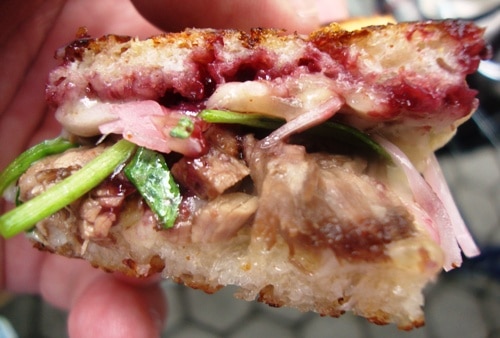 Yesterday the NY Times had a feature called Rethinking Grilled Cheese.  To us it was more like celebrating grilled cheese, because we've been following and talking about three of these guys for quite some time.
Last June at the Taste of the Parks, we raved about the braised short rib, gruyere, blackberry jam, pickled red onions and watercress on grilled sourdough (pictured above) from Food Freaks.  At the time, we said it was our favorite dish of the day, and there were several past Vendy Award Finalists at the event.
The Times thought that Milk Truck had the best traditional grilled cheeses sandwich.  We haven't tried their traditional grilled cheese, but loved their ham and cheese, as well as the bacon cheddar blue grilled cheese (pictured above).
As for Morris Grilled Cheese, we've been there three times, and our favorite sandwich so far wasn't even grilled. It was a feta, cucumber, zucchini and basil on rosemary focaccia.  It was cool and refreshing on a very hot day last summer, and we absolutely loved the rosemary focaccia (pictured below).
Congratulations to our friends at Food Freaks, Milk Truck and Morris Grilled Cheese, who all got some quality time in the Paper of Record.