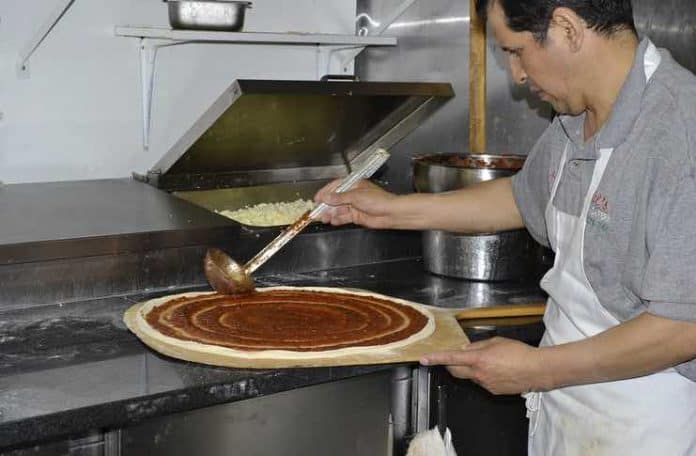 Today I will make a little different post than usual, and it's that so many times I have been asked about what tips, tricks or recommendations I use when making pizzas. Well, I have given it lots of pizza thoughts, and although in principle they may seem obvious, I've put together a few tips for making pizza, with which you can start with:
1. The first one: Use Homemade Dough
This first advice is probably the most basic: Lose your fear and jump into making your own pizza dough at home. Making dough for pizza is actually very simple. If you have never made pizza dough, follow any recipe (there are thousands online), and once you do it two or three times you will realize that making pizza dough at home is easier than you think.
2. Put Your Oven at Maximum Temperature
One of the main keys to the success of a good pizza is the oven in which it is made. In wood-fired ovens of most restaurants – temperatures of 400-500ºC are reached, although they play with the difference of temperatures inside the oven. In our case, we are not lucky enough to have a professional pizza oven, so we're going to have to settle for our kitchen oven. In principle, the two ovens that are most common in average homes are electric and convection ovens. The cooking times of your pizza will be different in each case:
Making pizza in a convection oven: In this case, we will put the oven at almost the maximum temperature of 240-250ºC with the fan function turned on by placing the pizza in the central tray. At this temperature, we will have the pizza ready in 4-5 minutes.
Making pizza in an electric oven: A cool trick is to start by placing the pizza in the lower tray of the oven so that the lower resistance makes the dough crisp and then raise the pizza during the last two minutes to the upper tray to get the pizza to brown evenly. If you want, you can try to use special pizza cone machines for this.
3. Use a Stone for the Oven
This is something that can be optional since the stone of the furnace has it or you don't have it. The truth is that a good stone costs you between $25-35 and if you like cooking – then it's not that expensive, because it is one of these things that if you take care of – they last a long time. The good thing about the oven stone is that when you put the dough it loses moisture much faster and you can make the dough much more crunchy.
4. Pre-bake the Dough
This is a trick that for those who don't have a stone from the furnace, although if you have stone you also have it. What's more, I do it that way. The trick is to put the dough already extended but without any ingredient 1-2 minutes in the oven, just enough to lose some of its elasticity. This way we can also remove moisture from the dough and thus make it more crunchy.
5. Use Homemade Tomato
This may seem silly, but it is not. Pizzas are practically based on tomatoes. In my case, I use homemade tomatoes that my mother grows in our own garden. In general, we will always look for the tomato sauce to be as dense as possible, and therefore, have lower water content. This way we do not moisten the dough much and get that crunchy touch that we like so much.
If you plan to take this pizza baking hobby a few steps forward and start selling pizza from home, open your Pizza place or a small food cart, check out these Pizza Marketing plan ideas.
Have you tried any of our tips? If so – please share your experience by leaving a comment below…