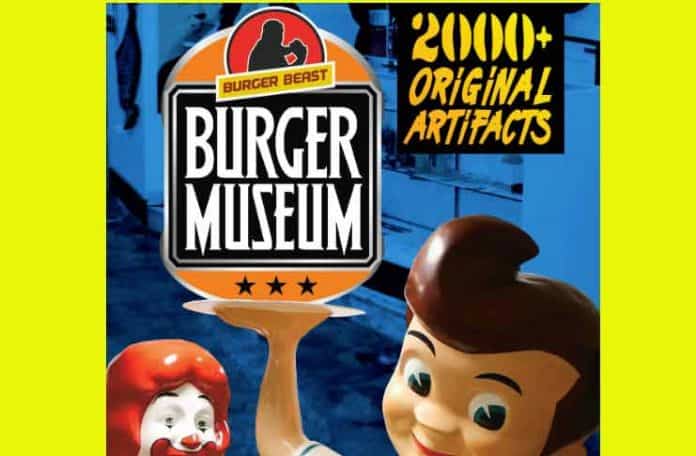 There's a new exciting Museum opening up in Miami! The Burger Museum by Burger Beast is America's only Museum devoted to Burgers and Comfort Food. Isn't that cool?
The 1500 square foot Burger Museum (http://BurgerBeastMuseum.com) will be opening its doors to the public on Friday December 2nd at Noon. It is conveniently located in the heart of Miami, Florida at Magic City Casino (450 NW 37th Avenue) and is just a few minutes drive from the Miami International Airport and South Beach.
What can you expect to find here? Well, there are over 2000 pieces of historical artifacts, collectibles and ephemera from Burger and Comfort Food restaurants around the United States.
Playing in the mini Burger Museum Theater sponsored by Pincho Factory is the film Hamburger America with a new introduction by its director, award-winning filmmaker George Motz.
Also, a selection of old school candies and glass-bottled sodas will be also available for sale in the lobby for those of you looking to relive simpler times.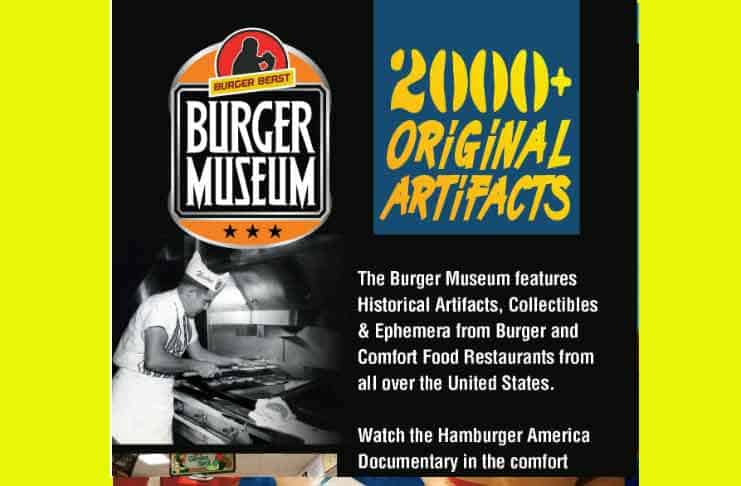 The Museum by Burger Beast will be open Thursday – Sunday from 12PM-8PM. Admission is $10 for Adults and $5 for Children. Parking is free.
The Burger Museum is a passion project for Burger Beast (Food Blogger, Event Producer and now Museum Curator) who has been amassing this collection for the last 7 years. He is still actively collecting and receiving donations of artifacts for the Burger Museum.