As an Upper West Sider, I don't make the trek to Brooklyn often. But when I heard about No Strings Attached, an exciting new Global Noodle Bar Concept, I decided I had to take the 2-train-transfer journey to check it out. With menu items like Uni Creme Angel Hair and Washugyu Harvest Stuffed Shells, I knew that I was stumbling into a culinary adventure full of creative flavors.
The restaurant itself is located in the heart of Williamsburg, which makes it a fun stop between shopping and enjoying the night lights. No Strings Attached Noodle Bar has very sleek decor that makes you feel like you're dining in a high-end restaurant except you don't have to break your wallet. From the plates to the walls, everything was color-coordinated and accented by soft lights.
The outdoor patio was also very charming, outlined with greenery and illuminated with fairy lights. My guest and I decided to sit outside since it was still decently warm, and it felt like we were dining in a private garden. So cozy! 
Fun Mocktail Concoctions 
Since the restaurant is so new, they don't have a liquor license yet but that didn't stop us from enjoying their fun mocktail concoctions. We had the Virgin Mai Tai with lemon-lime soda, pineapple juice, orange juice, and grenadine. We also had the Chinese Firebolt with the cherry grenadine syrup, lime juice, coke, and lemon zest for garnish. They were both very bright and delicious drinks that I'd be curious to try again once they have their liquor license!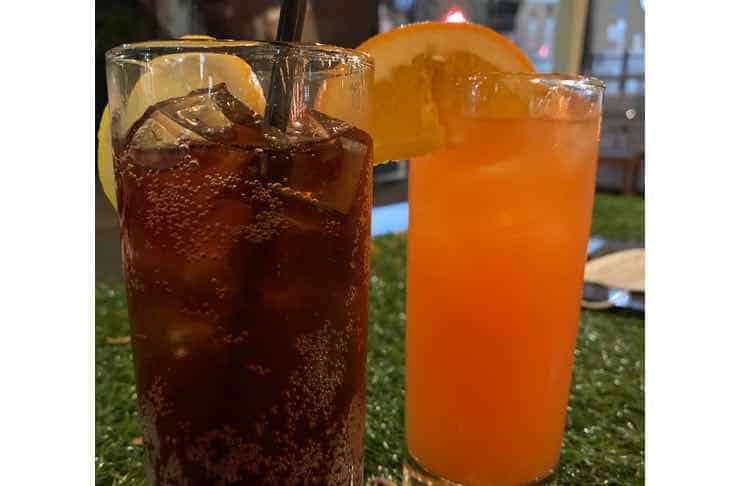 Exciting appetizers at No Strings Attached
We knew we wouldn't be able to eat everything but that didn't stop us from ordering two mouth-watering appetizers. Deciding what to order on a menu with Panko Takoyaki and Steam Buns with Truffle Aioli is bound to be a difficult choice, but after long and hard debates, we ended up settling on the Miso Honey Burrata and Fried Chicken Bites with Truffle Aioli and Spicy Honey.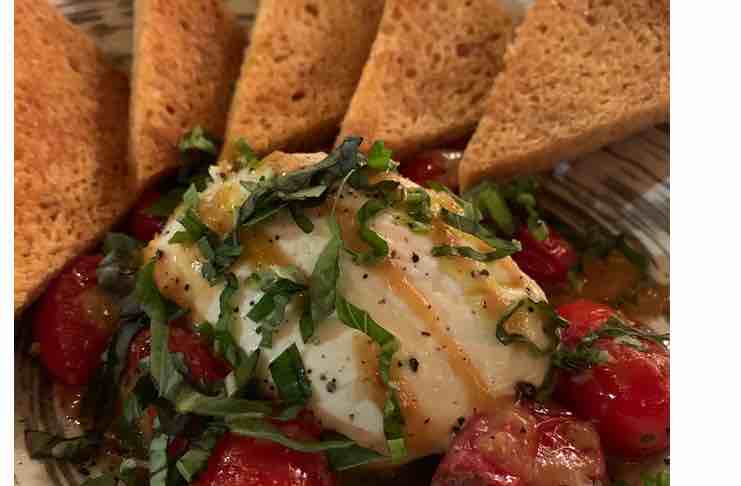 The Fried Chicken Bites were very solid all-around — they had a crispy coating with juicy and tender meat that was surprisingly filling. Although I felt as though the aioli could have had a little more truffle flavor, the combination of the sweet and salty dips made for a very appetizing dish.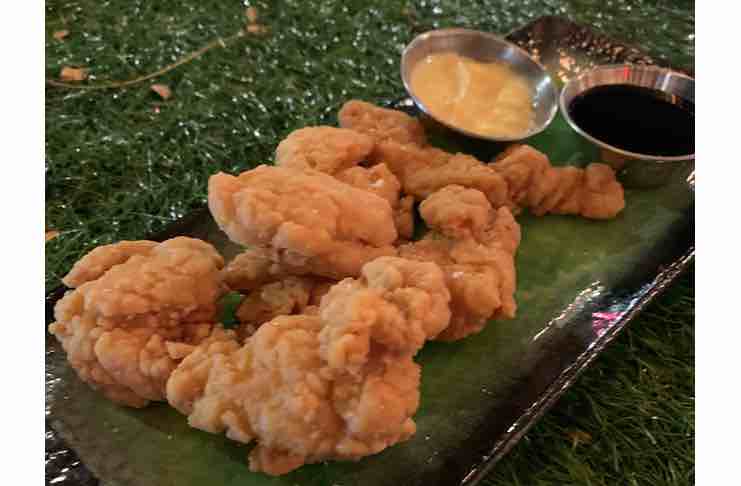 As a huge burrata lover, I was so excited to see the Miso Honey Burrata on the menu. I've never had burrata with more Asian flavors and the dish did not disappoint. The perfectly seasoned bread was very crispy and perfectly balanced the lightness of the miso honey and the creaminess of the burrata. The tomatoes and greens were a nice touch to make a beautiful and flavorful dish with cohesion. I loved the concept and it was amazingly executed!
Hearty mains
I wish we could have tried their fresh-made pasta, such as their Washugyu Garganelli or Smoked Pesto Gnocchi, but my guest and I were both in the mood for ramen. We ordered the Truffle Tonkotsu Ramen and the Hotate Miso Ramen.
The Truffle Tonkotsu Ramen featured very tender and large cuts of braised chashu pork, along with a stomach-warming tonkotsu broth saturated with seasonal truffle. The shio soft-boiled egg, nori, and menma brought the Asian and Western flavors together in a fantastic way. As a truffle-obsessed person, I'm usually disappointed by restaurants skimping out on the truffle in dishes. This tonkotsu ramen was different in that every single bite was so strongly focused on highlighting the truffle flavor, and I just couldn't get enough. I finished all of the soup because the truffle-flavored broth was just that amazing.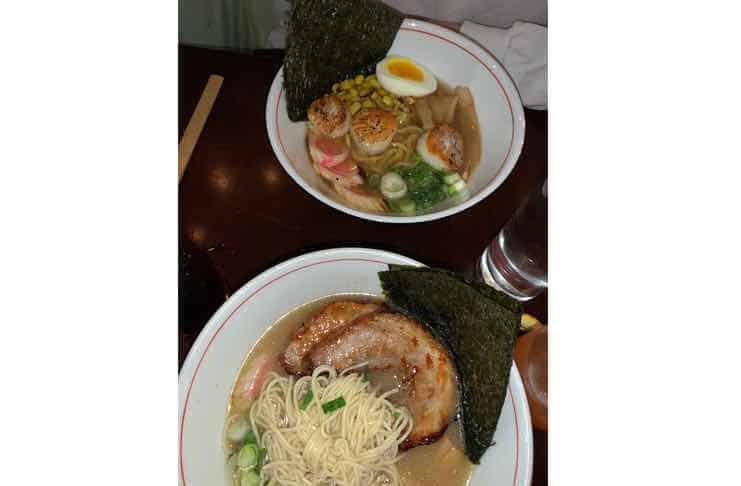 As for the Hotate Miso Ramen, the hearty miso broth was also very standout because it was elevated by the pan-seared scallops. The thick noodles provided great texture for the scallops that simply melted in your mouth and the flavors definitely seeped into the broth. Also generously garnished, this Hotate miso ramen was well worth the money. 
Sweet tooth
Although the dessert menu was not extensive by any means, I knew we could have ordered anything there and been more than satisfied. We ended up going with the Matcha Tiramisu, which I was nervous about because I love matcha but am not a huge fan of tiramisu.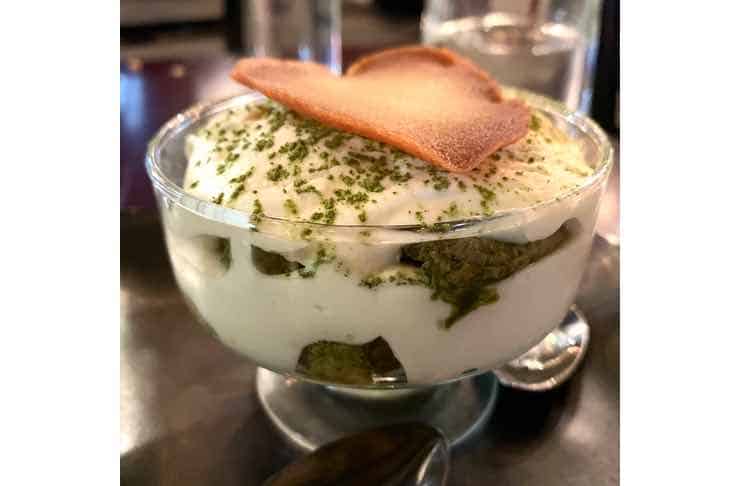 But let me tell you — this matcha tiramisu absolutely blew all of my expectations out of the water. The matcha flavor was so delicate yet burst in my mouth with every bite. The ladyfingers were both crisp and saturated with flavor in a way that melted on my tongue, and the entire dish was chilled with perfection. The cream itself was very flavorful due to the matcha and was very light! I would 100% go back just to try this matcha tiramisu again. It was the best part of my meal.
Overall Thoughts About This Noodle Bar
All in all, No Strings Attached Noodle Bar is definitely a new gem in Williamsburg and I'm excited to see how they evolve in the restaurant scene as more and more guests try their creative menu. With such a fun ambiance and bold fusion flavors, this would make a great date spot. You can find the restaurant at 135B North 5th Street in Brooklyn, or order takeout and delivery via Grubhub or Seamless. Check out their Instagram here.
Want to read more of our latest posts? Check out our short guide to BBQ Sauces and how to pair them with your favorite meat.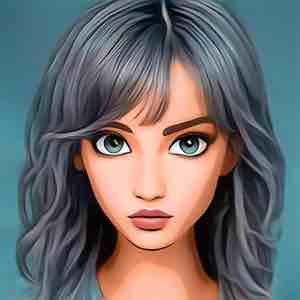 Haley is a passionate writer and food lover living in NYC. She can't say no to a good meal, and will always tip for good service.