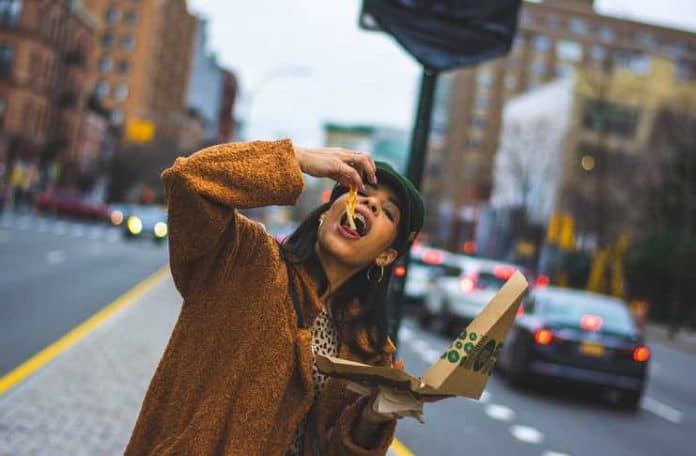 Your health can speak a lot about your food choices. Any food you consume can affect your health in the long run, so if you want to maintain or improve your health, you need to pay attention to your diet – and switching to a vegan lifestyle can be a great way to achieve this goal.
Although a plant-based diet comes with several health benefits, not everyone has the interest to practice this lifestyle. A lot of people think that a vegan diet will require them to eat unexciting and repetitive meals and take away the joy of eating. However, this is not true as there are actually a lot of unique and mouth-watering vegan dishes today, such as:
1. Black Bean Taco Salad
Not everyone has the time to prepare complicated meals. Most adults will usually start by drinking coffee and grab whatever meal they have from their fridge. This is especially true for people who often start their days early or have a hectic lifestyle. If you see yourself in this kind of situation almost every day, preparing vegan salads can be a great solution.
You can try out different types of vegan salads today, but the black bean taco salad is probably one of the easiest to make. This dish will only require roasted chickpeas, sautéed black beans, lettuce, and a salad dressing.
This dish is also customizable as you can add or substitute other ingredients as per your own liking. As for the salad dressing, you can consider using CBD oil because aside from its flavor, this product also comes with added benefits that can enhance the nutritional value of your salad.
2. Sweet Potato Salad
Potatoes are a must for every vegan. This vegetable contains plenty of nutrients and consuming it regularly can improve your bone and heart health and regulate your blood pressure. Dishes made from potatoes can also reduce inflammation, speed up your metabolism, and aid in weight management.
You and your family can enjoy the health benefits of a potato by creating a sweet potato salad at home. This dish is easy to make as you'll only have to prepare a few ingredients such as large sweet potatoes, olive oil, cayenne peppers, shallot, pure maple syrup, and chives. You just need to mix all of the ingredients together, and you're good to go!
3. Vegan Mac And Cheese
As mentioned, a vegan diet will not require you to eat boring and lifeless meals. In fact, a vegan lifestyle can become your platform to know a lot of healthier ingredients so you can enjoy all of your meals without feeling guilty about eating – and the vegan mac and cheese can be a great example.
Everyone loves mac and cheese, and by substituting some of its ingredients, you can now enjoy this dish at home and still continue your journey towards achieving a vegan lifestyle.
The secret to a tasty vegan mac and cheese is its sauce. You can use any type of pasta for this dish, but its sauce will make the difference. To make your vegan mac and cheese creamy, you need raw cashews, nutritional yeast, almond milk, Dijon mustard, and some jalapeno. Just throw all of these ingredients in the blender and pour the mixture on top of your pasta.
4. Spaghetti Aglio e Olio With Kale
Spaghetti is a common dish among all households. With the wide variety of spaghetti dishes you can make today, you will never run out of options. You can basically make a specific spaghetti dish to suit your taste preference and nutritional requirements – and you can enjoy this diversity even when you're a vegan.
To make a spaghetti Aglio e olio with kale, you just need to prepare smaller bunches of kale, garlic gloves, olive oil, black pepper, kosher salt, crushed red pepper flakes and about 12 ounces of spaghetti. 
5.Grilled Veggie Burger
For a weekend barbeque with your friends and family, prepare grilled veggie burgers. This dish might not have the same ingredients as the burgers you usually order from restaurants, but for sure, you will never tell the difference. This grilled veggie burger will still taste as good but is healthier than those commercially-available burgers!
For the burger patties, you need to use extra virgin olive oil, extra firm tofu, black beans, vegans, almond butter, chili powder, cooked quinoa, and Morton kosher salt. Make sure to toast your buns and put in some pickled onions, tomato, lettuce, and pickles for the best veggie burger.
Always Have Fun
If this is still your first time to try out vegan dishes, start slow and stick to meals with ingredients that you're already familiar with. Gradually introduce yourself to healthier selections of fruits and vegetables until you're comfortable in adding them to your meals.
Switching to a vegan lifestyle can be challenging as it will test your determination, but by preparing exciting and delicious dishes regularly, the transition can come off easily. Just don't forget to have fun and experiment during the process!