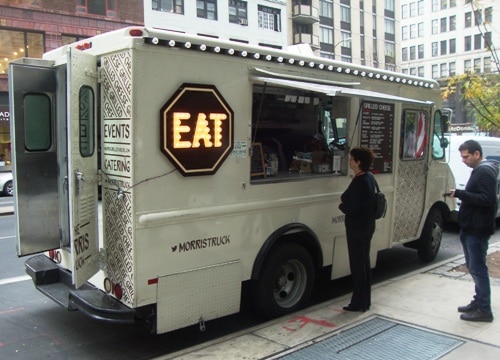 If you love food trucks, then you've probably seen Eat St. on The Cooking Channel. We been on a number of their episodes in past seasons, and they are currently in town filming for next season.
Yesterday Eat St. was at the Prospect Park Food Truck Rally filming Taim Mobile.
Today and tomorrow, they will be filming two other NYC food trucks…and you're welcome to come on down.
Stop by and you might even get to be on the show!