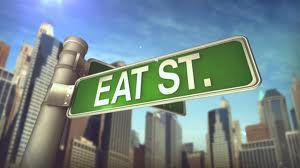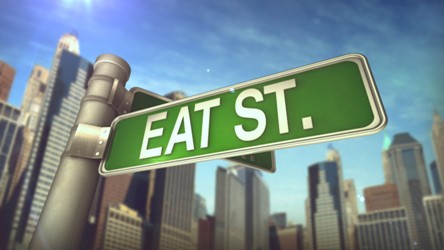 We were contacted by Eat St about coming down to some of the shows they are filming in town this week.  Eat St will be filming 4 NYC food trucks this week for next season.
You are all invited to come down to the filming, and if you're lucky, maybe you'll get on the show too.
Eat St will be filming Marky Ramone's Cruisin' Kitchen on Wednesday at the Hudson Square Food Truck Lot. We hear Marky will be there for the shoot, too.
On Thursday, Cinnamon Snail get the honors in Flatiron, around 5th Ave & 21st St.
Bongo Brothers Cuban Food will be filmed Friday by Varick and Vandam.
All 3 of the above will be shot during lunch, probably from 11:30am until 2pm or so.
On Saturday, Okadaman will be filming a dinner shoot in the Union Square area (probably by Trader Joe's) around 6pm.
We will be at the Cruisin' Kitchen and Okadaman shoots, so stop by and say hello.