If you are thinking of booking a holiday to New York – do it immediately, you'll love it! New York is a special city full of many incredible and unique things to do. Whether you want to book a holiday for your family, as a couples break away or to visit with your friends there is something to do for everyone. 
As a couple, you'll love spending time dining in the many wonderful restaurants that New York has to offer. For friends, take a harbor boat tour along the New York City Harbor and take in the wonderful views from the boat (And of course take as many photos as your camera can hold). Central Park is a lovely walk for families and so is the One World Observatory. 
Booking accommodation is easy, there are so many hotels, with many amenities like a spa that you can stay in. Depending on the budget you have set for accommodation will decide on where in the city and the star rating of your accommodation. Our tip would be to book New York City luggage storage on the day you check out – this way you can continue to explore the city but without having to lug around a suitcase. 
Below are four reasons why New York City is a great destination to visit. 
A Foodies Dream 
If you are a foodie, then New York will be your dream! There are so many different types of cuisine to try in the city. You'll find food trucks serving Indian food, Chinese, Middle Eastern, European and more. There are many award-winning restaurants for you to try that are run by very talented chefs as well as celebrities. Whether you are looking to dine on a budget, looking for an affordable restaurant, or something special, you'll find it all. 
If you are looking for certain foods to try, make sure you order a pizza once or twice during your visit as well as a burger. The bagels in New York are also very popular. 
So many things to see and do
Once you've done researching all the amazing foodie places to visit, you'll want to start looking into what other reasons there are to visit New York. New York is known for having a huge portfolio of activities to do as well as sites to see.
You will have heard of Broadway, this is a must on your visit and so to it a walk around Central Park. If you enjoy being high up in the sky, there are plenty of high-up viewing platforms where you can see New York from a different perspective. 
Day or Night, New York Never Sleeps 
Whether it's the day or nighttime, New York never sleeps. This means, no matter the time of day it is, you can explore the city and see new things to do.
Whether you are visiting for a few days, a mid-week break, or a week or two, make sure you factor in some time to explore during both times of the day. The city transforms at night, offering a whole different experience with different things to do than during the day.
Even if you have been and done an activity during the day, you can repeat it in the evening and enjoy it for completely different reasons – this is why we recommend doing a viewing platform twice, enjoying the views during the day, and seeing a completely new perspective when it's nighttime.
The People 
When visiting a destination it's nice to know that the majority of people are really nice and that you will feel safe when exploring. This is very much the case in New York.
The people you in NYC meet are from all walks of life, very welcoming, and will help you when getting around the city. Although there are some areas you should avoid – just like anywhere in the world – the majority of the city is extremely safe and easy to walk around.
Whoever you ask, they will tell you many positives to why New York is a great destination to visit. Take a moment to read over the reviews of the city and do your own research to see what other people say to see and do. Instagram and Pinterest are great sites to do some research when looking more into New York. 
When are you planning on visiting New York? What are you planning on doing when staying in the city? Why do you think New York is a great destination to visit? Is there anything we have missed that you think we should have included? Let us know in the comment box below.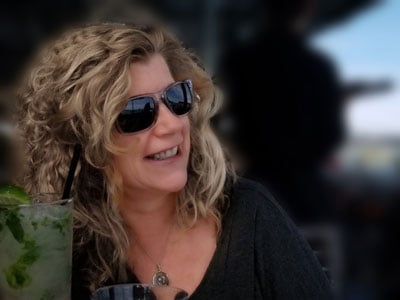 Kate E. O'Hara is a New York based freelance writer and photographer who loves all things food—especially the people who make it and market it. Her writing aims to capture the essence of the food experience; the stories that go well beyond a plate of ingredients. In addition to her love of food, Kate is also known to have a hankering for red wine and craft beer. You can also find Kate on Instagram @foodpeoplepossibilities