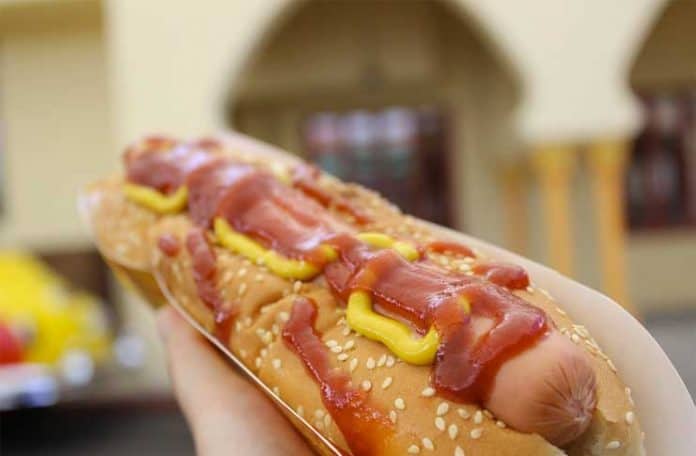 Eating is a big deal in New York. This experience can however be messed up by substandard foods and long unending lines. Do not lose hope, dear food junkie lover, we have a guide of the top foods that you must try while visiting the New York city. The big apple has not only the Top Brunch Spots across town, but also appetizing foods that are uniquely made in New York. In this short list you can browse some of the many options that New York offers for meat lovers, vegans, ice cream junkies and those that love pizza.
Read on to choose your favorite foods in the list.
1. Milkshake
Regardless of the weather, milkshake is a delicacy that you should not miss while in NYC. You have a variety of ice-cream shops to choose from and also a wide array of flavors. You can try vanilla or strawberry flavored milkshake that will leave your mouth watery.
2. Chicken and Waffles
Your trip to New York would not be complete without tasting the chicken and waffles combination. The recipe of fried chicken on top of waffles is a mystery combo until you taste it.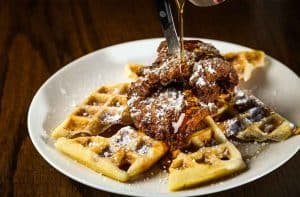 3. Fiery Cocktails
Fiery cocktails are a must have while in New York. Watch out, since not everyone knows how to set fire on a cocktail. The fire does not serve the purpose of decoration, but only enhances the taste of the cocktail. It however has to be made by a seasoned bartender.
4. Black-and-white cookies
The black and white cookies are iced and resemble a sponge cake rather than the usual biscuit. They are enjoyed best when fresh, so it is important to find local bakeries in the city. You can choose which flavor to have as the topping for your black and white cookies.
5. Ropa vieja
This is a Cuban stew made from slow cooked tattered beef. The recipe also contains chilies and pepper. Ropa vieja is a Cuban word that means shredded clothes. Do not be deceived by the weird name, this delicious food compares to no other according to us.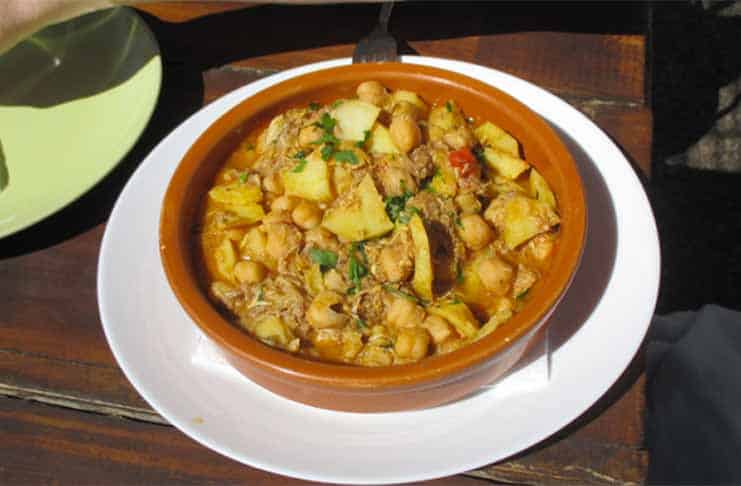 6. Hot Dogs
You cannot miss a hotdog seller in New York city. From street food carts to top high-end restaurants, you are guaranteed a hotdog experience like no other. The recipe is a mixture of either beef or ground pork or you can have both, depending on your preference, garlic flavor and a little mustard or mayonnaise.
7. Oysters
If you are a seafood lover, you are also catered for in New York city. Enjoy different recipes of oysters in NYC regardless of the time of day you visit. You could try out the garlic oyster linguini, a combination of garlic, oysters and mushrooms.
8. Pizza
Enjoy a slice of pizza while on your trip in NYC. There are many pizza streets along the streets where you can pick your pizza while on your way Other places offer a more personalized pizza experience where you can have one custom made while you sip a glass of white wine.
9. Cheesecake
People love NYC cheesecake because of the simple recipe of eggs, sugar, cream cheese and milk cream. You are certain of finding cheesecake in most restaurants in New York.
Depending on your needs, this guide gives you a list of the best foods to indulge in while on your visit to New York city. We hope you enjoy them and be sure to look out for our list of the best restaurants to visit while in NYC.