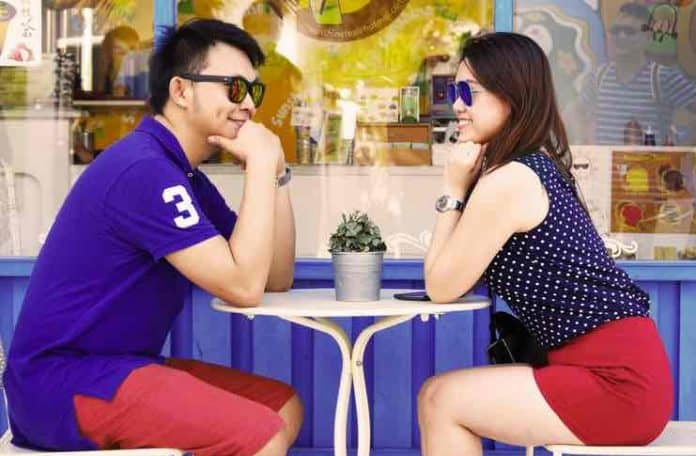 If you're dating, it seems like you've been on the same date 100 times. While grabbing dinner together is essential, movies gets old. Get our dinner date ideas.
Dinner for two and a movie might be a dating staple, but it gets old fast.
Whether you're going on your first or hundredth date, surprising your partner with some unique plans can make your evening more exciting.
Do you need some inspiration to help you sweep your date off their feet? Keep reading for five epic dinner date ideas that will make you ditch the movie theater for good.
1. Dinner and a Painting Class
Even if you or your date aren't the artsy types, anyone can have an amazing time taking a painting class.
Since most classes also come with wine or other alcoholic beverages, you can feel less self-conscious about your painting skills. If your paintings don't turn out to be masterpieces, the two of you can still laugh about how much fun you had.
2. Dinner and an Escape Room
Do you think that taking a date to see a movie is boring? If so, you can get your adrenaline pumping by trying your hand at an Escape Room. Escape rooms are the perfect date activity because you can test your abilities to think outside of the box and see how you work as a team.
3. Dinner and a Sunset
One of the best picnic date ideas is to take a tour of your city, buy one item from each location you visit, then get cozy in a scenic spot where you can feast and watch the sunset together. Local restaurants and bakeries are great places to start, but don't forget to stop for some wine to woo your partner. From start to finish, this date will feel like a romantic adventure. And of course, you can always take a cool food tour of NYC. This can never go wrong…
4. Dinner and a Trivia Night
Sometimes random dinner date ideas are also the most memorable nights. After you've filled up on brainfood, try taking your date to a local bar that hosts regular trivia nights. Not only will you be able to test your smarts and enjoy great drinks, but you might be lucky enough to win a cool prize.
5. Dinner and an Amusement Park
You might have to go easy on dinner or wait at least an hour before you go on any crazy rides, but amusement parks are the perfect place to have a date at any age. Not only is the ferris wheel one of the most romantic rides ever invented, but experiencing an adrenaline rush with your partner can help you fall deeper in love. The best part is that you can skip going to a restaurant and fill up on corndogs and funnel cake if you want.
These Dinner Date Ideas Will Help Keep Your Love Life Exciting
If you're tired of the same dinner and movie routine, these five dinner date ideas are sure to breathe new life into your relationship.
Are you a foodie? Don't forget to bookmark our site so you never miss out on the best food reviews, tips, and much more.