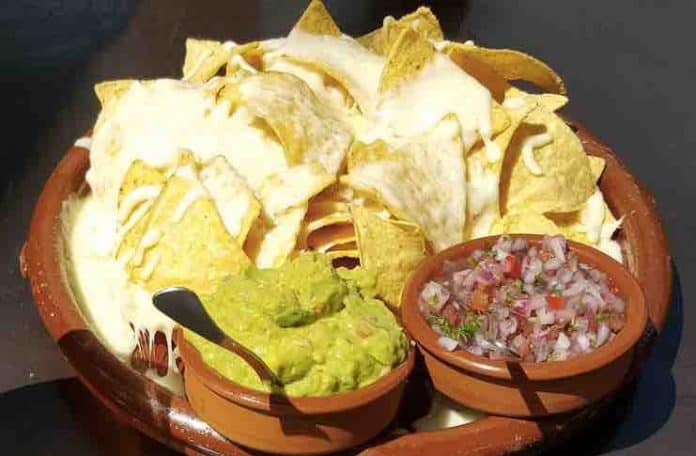 Tapas bars and restaurants are popular around the world. They are likely to offer excellent Latin American or Spanish cocktails that are accompanied by excellent bites and snacks. Just to let you know, tapas is a Spanish name for snacks. But even though they are called tapas bars and restaurants, many have diversified their menu to include mouth-watering Latin American dishes.
If you are hunting for the best tapas places around the world, cities in the home of origin should be the first place to visit. However, other big cities around the world like New York in the USA and Melbourne in Australia offer the best. Let us look at the seven best cities in the world with a tapas theme.
Almeria, Spain
It is not a surprise that we have Almeria as the first city on this list. It has been named as the 2019 gastronomic city of Spain. This city has a mix of modern architecture and 10th-century walls and will offer you the best joints to enjoy cocktails, beers, and other drinks alongside excellent tapas. According to those who love to adventure, most of the tapas bars and restaurants in Almeria have outdoor seating. Better yet, you still you can choose bars that are near the beach to enjoy them even more.
So, anytime you are in Almeria, you can pop into Casa Puga, a tapas bar and restaurant that has been serving authentic foods and drinks since 1870. You will also enjoy choosing your drink from the shelves that are filled with vintage wines.
New York, USA
This city has some of the most incredible iconic features in North America. The Statue of Liberty, the Empire State Building, and Central Park are some of the best attractions. It is no wonder why this cosmopolitan city receives thousands of different people every year. Tapas bars and restaurants have found their way in to satisfy the hunger of many Mexicans, Spanish, and Latin Americans in the city. However, the beautiful themes and mouth-watering nature of these delicacies and drinks have also attracted tons of Americans. This is how the tapas places in New York have become a trend.
One of the most recommended joints to visit is the Bazar Tapas Bar and Restaurant in the Nomad area in New York. They have the best drinks served alongside excellent Latin American tapas. Their menu also contains other Spanish food as well.
Melbourne, Australia
It is not a surprise that Melbourne has become a big metropolis due to her affordable standard of living. People from different parts of the world have flocked here in search of greener pastures in Australia. As a result, many tapas bars and restaurants have popped up to satisfy the many mouths in need of good joints to enjoy bright cocktails and food with Latin American themes.
Vamos is one of the best tapas restaurants you can visit any time you are in Melbourne and you will not regret it. They have an elaborate menu for drinks, tapas and beverages. Their dishes are prepared by experienced chefs to give the real taste Spanish delicacies.
Mexico City
Mexico is inspired by Spain in many ways. So, you can expect to enjoy the best tapas bars and restaurants. They are as authentic as the ones that you will get in Madrid or Almeria. Although the snacks will have some variations, you can rest assured that they are very enjoyable. While here, you should expect hot and spicy snacks to accompany the cocktails. Some good background music is also another expectation to have while here.
Any time that you visit Mexico, we recommend that you visit the Jaleo Bar de Tapas, which is an excellent bar and restaurant that you will enjoy.
Lima, Peru
This city is a haven for food and drink lovers. To be specific, anyone who visits here goes home with one memory in common: tapas. They serve their drinks together with popular mouth-watering tapas. It is almost a standard and no one can shy away from trying their menu. Both locals and tourists flock the many tapas joints spread out around the city in the afternoon and over the weekend. Latin American salsa music fills the air to keep you in the bar longer.
Lima has numerous tapas bars that you can visit, but you will have an even better experience when you visit the La Cucharita Tapas Bar. Their menu is diverse with numerous drinks and tapas options.
Buenos Aires, Argentina
Argentina is known for steaks that are spicy and hot. They also have excellent sauces to accompany these delicacies. But did you know that their tapas are among the best in the world? All of their bars have elaborate menus to serve you tapas that are based on steaks. Beef is the most common one that you will find there. They make an array of cocktails and offer some of the best beers. Tequila and rums are also popular. So, you can order any popular cocktail and enjoy it in the afternoon or evening.
The Omm Tapas Bar is the place to be when you are in Argentina's capital Buenos Aires. You will get to meet many other clients who have also come here to enjoy the broad range of drinks and tapas on their menu.
Brasilia, Brazil
Have you been to Brasilia? If you have, you can confirm that the city has numerous tapas bars and restaurants spread all over. Sometimes, it is hard to make up your mind on which to try and which to leave. If you check the reviews from the tourists who have been here, many if not all have something positive to say about these joints. It is common to enjoy tapas like pinchos and banderillas that are prepared by experienced chefs alongside popular drinks from their well-stocked bars. Brasilia will not disappoint even the most adventurous person who visits the city.
Brasilia is always vibrant, and Legitimo Choperia e Petiscaria is one of the joints that contribute to this as they serve their customers with their favorite drinks and tapas. We recommend that you visit this bar to have some memorable moments.
Conclusion
Most Latin American cities will not disappoint you when it comes to enjoying tapas and accompanying drinks. The same can be said about cities in Spain, Mexico, and other countries around the world. We have only listed the best cities that you need to visit if you are craving for these Spanish aperitifs and drinks.