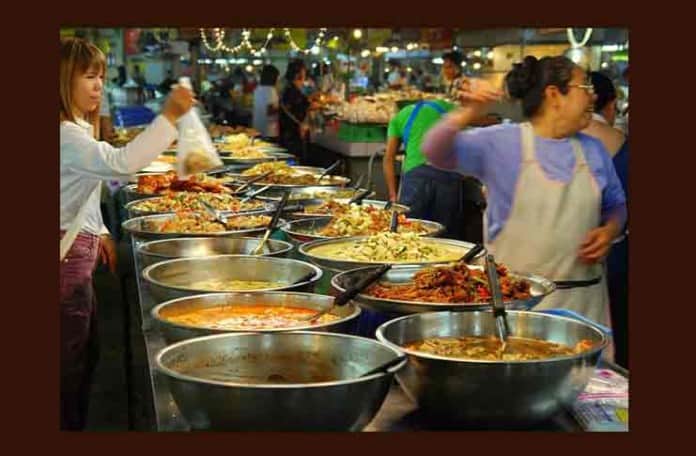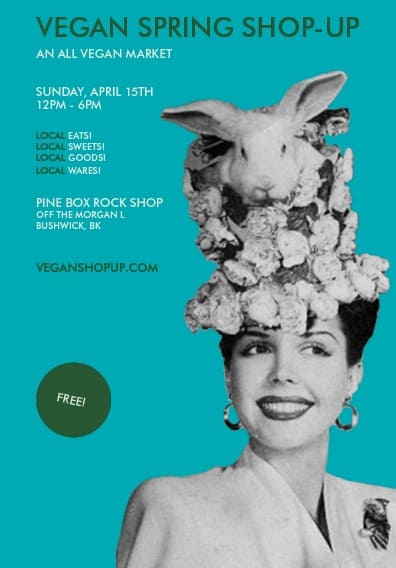 Our friends at the Cinnamon Snail alerted us to the next Vegan Shop-Up this weekend.  It's on Sunday, April 15th, 12-6pm at the vegan bar Pine Box Rock Shop!
You're in for a real treat with new vendors and old packing the house with the best treats, sweets, gifts, wares and snacks. Juices for detoxing! Chocolates for wooing! Soaps for cleaning! Plus it's happy hour, so the whole world's fresher a few drinks in.
Click through for a list of vendors, and to find out about a FREE treat that will be given away at the event.
Here's a quick preview of who's NEW!
Pelzer's Pretzels – Handmade Philadelphia style soft Pretzels! Served hot in all kinds of flavors.
Pure Luck Tea Bar –  Locally brewed organic Kombucha! Plus the best fair trade loose teas.
Uttapam & Co.  – Tasty Indian Uttapams made hot and fresh with seasonal ingredients and local tempeh!
Sweet.  – Raw, gluten-free, and organic cream-filled Cookie Sandwiches!
Chicago Vegan Foods – Temptation Ice Cream, Teese Vegan Cheese, and Dandies mini Marshmallows!
Chai Mookie  – Fair trade organic Chai Tea in a variety of gourmet blends!
Grassroots Granola – Gluten-free organic BUM Bars! A tasty, healthy snack bar.
Hudson+Bleecker – Chic and functional travel accessories! Beautiful, locally made bags and pouches for on-the-go.
Green Pirate –  Sustainable and organic freshly pressed Juice!
Cinnamon Snail  –  New Jersey based Vegan Lunch Truck! They'll be set up out front serving donuts to burgers!
Ginger + Liz – Vegan Nail Lacquers! Pretty polishes in the season's best hues minus the harsh chemicals!
PLUS your old faves: Cakebites, MeowMeow Tweet, Vegan Secret Supper, Regal Vegan, Champs Bakery, Vegan Bodega, Brooklyn Hummus, Black and Blanco, Electric Blue Baking and a whole gang more! See the full vendor list HERE.
AAAANNND, there will be FREE mini cupcakes courtesy of Terri!!
30+ vegan vendors. Happy hour. Food truck. Happy hour.  Spring fever. Happy hour.  Got it?
Sunday, April 15th, 12- 6pm
Pine Box Rock Shop
12 Grattan St. (by the Morgan L stop)
Bushwick, Bk
FREE!